Reconstruction With Implants
Offered at our convenient location in New Jersey
We are no longer offering this procedure. Click here to view all the surgical procedures we have to offer. Thank you!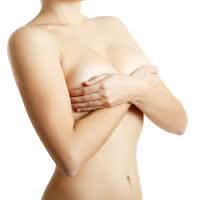 Breast reconstruction with breast implants is the least invasive method of reconstructing the breast. During your initial consultation with Dr. Glatt, he will help determine the correct size, shape, and position of the implants to help you ultimately achieve a balanced and natural look.
A mastectomy removes a variable amount of breast skin along with the nipple and breast tissue itself. The amount of breast skin removed depends, in part, on the size of the tumor and location of the biopsy scar. Mastectomy also impairs the skin's circulation, which sometimes compromises its ability to heal well. It is therefore not possible to perform breast reconstruction with a full-size implant at the time of mastectomy.
A tissue expander is used to adjust your breasts and prepare them for augmentation with implants.
Instead, the skin must be stretched gradually after it is healed and its circulation has recovered. This process, called tissue expansion, is accomplished using a tissue expander. The expander, which is similar to a saline implant but slightly different in shape, is a deflated plastic bag that can be gradually filled with fluid. This technique creates a breast mound by initially placing a saline filled tissue expander under the skin and pectoralis muscle (the broad chest muscle under the breast) of the chest wall. Over time, the expander is filled with more and more saline, until the desired size is reached.
Dr. Glatt will work meticulously to reconstruct your chest and provide you with natural results.
At a second procedure, which is an outpatient, same day surgery, the tissue expander is removed and a formal breast implant is placed, filled with either saline or silicone gel. The expanded skin is fashioned into the final breast shape during this breast reconstruction procedure. A reduction or lift of the opposite breast may be performed at this time as well, in order to better match the size and shape of the reconstructed breast.
Breast reconstruction with implants requires less extensive surgery than tissue reconstruction, but it usually requires more steps to achieve the final result.
Reconstruction with Implants– Contact Dr. Glatt in New Jersey
To learn more about breast reconstruction options contact Dr. Glatt's New Jersey plastic surgery practice today.