Juvederm Voluma XC
Offered at our convenient location in New Jersey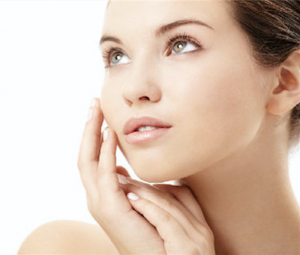 JUVEDERM VOLUMA XC, is the number one non-surgical treatment option for age related volume loss in the midface/cheek area. JUVEDERM VOLUMA XC is the first FDA approved injectable filler product specifically formulated to fill the cheeks and midface. Board Certified Plastic Surgeon Brian S. Glatt, MD, FACS was one of the first 200 physicians in the nation to receive JUVEDERM VOLUMA XC for his patients.
What is JUVEDERM VOLUMA XC?
As people age, the midface area can lose volume, causing the cheeks to flatten out and the skin to droop and sag. JUVEDERM VOLUMA XC is a type of JUVEDERM XC but it is bonded differently and is thicker and denser, making it appropriate for high volume areas such as cheeks.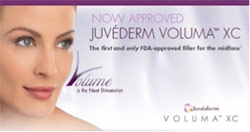 JUVEDERM VOLUMA XC is a modified form of hyaluronic acid, a natural complex sugar that occurs within the body. It is made with proprietary technology which results in a smooth gel. The product also contains a small amount of lidocaine to help numb the treatment area.
The results of JUVEDERM VOLUMA XC are long-lasting: up to two years!