Rhinoplasty
Offered at our convenient location in New Jersey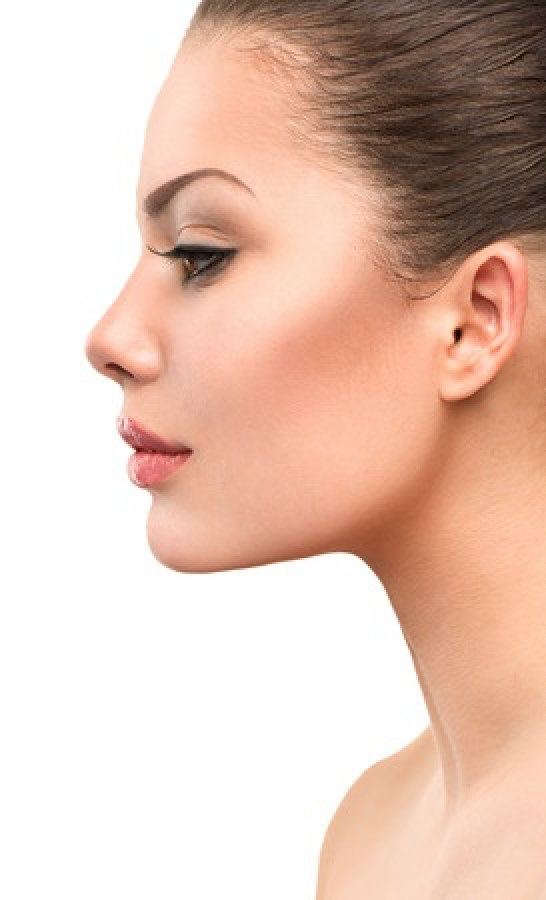 Regardless of whether you are self-conscious about a bump, a crooked bridge, a too-large nose, or a bulbous nasal tip, rhinoplasty (nose surgery) performed by Brian S. Glatt, MD, FACS in New Jersey can greatly enhance your confidence by changing the size and/or shape of your nose to better complement your entire face.
Because rhinoplasty is one of the most delicate and complicated plastic surgery procedures, it takes a skilled hand and keen aesthetic sense to craft a nose that is in proportion to other facial features. Dr. Glatt has an eye for visualizing how even subtle changes can improve your overall appearance. He is the rhinoplasty surgeon of choice for patients throughout New Jersey, as well as the entire tri-state area, and is certified by the American Board of Plastic Surgery.
The Rhinoplasty Procedure
Dr. Glatt will examine your nose and work with you to create your best treatment.
During your rhinoplasty consultation at his New Jersey office, Dr. Glatt will examine your nasal structure and facial features, and you will discuss your specific goals for your rhinoplasty. He will then create a personalized surgical plan to target specific areas of your nose that will bring balance and symmetry to your entire face. Dr. Glatt can change the size and width of the nose and nostrils, reshape the tip, alter the angle between the upper lip and nose, create a more narrow bridge, and straighten any bumps on the nose during surgery. The ultimate goal is a more refined appearing nose which best fits the patients particular face.
Rhinoplasty is typically performed as an outpatient procedure and lasts approximately two hours. During the surgery, Dr. Glatt will make incisions inside the nose to expose the internal structures.
In some cases, he may need to make an additional rhinoplasty incision across the columella, the skin that separates the nostrils. This incision is almost impossible to see once it heals. To reshape the nose, cartilage and bone will be sculpted, moved and/or removed to create the look you desire. Internal sutures may be used to reshape the tip of the nose.
You will receive detailed instructions to help you navigate your recovery and help you obtain healthy results.
Board Certified Plastic Surgeon Brian S. Glatt MD, FACS and his experienced staff believe a vital component to an optimal surgical outcome is advance preparation. For this reason, all surgical patients are given their post-operative prescriptions and directions for use of each medication prior to surgery. All patients are also provided with specific written post procedure instructions, as well as information outlining what to expect following their rhinoplasty surgery.
Before and After Photos
What to Expect Following Your Rhinoplasty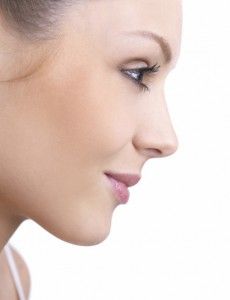 After surgery, you will have a small metal/plastic splint taped to your nose. This splint must be kept dry. A gauze pad (drip pad) will be placed across your nostrils to collect any blood or drainage that may ooze from your nose. This is a normal occurrence, and the gauze should be changed as often as necessary until the drainage stops. This should usually only last a few days.
The splint will stay in place on your nose until your first office visit, approximately 5-7 days after surgery. If sutures are present that need to be removed (Dr. Glatt will let you know), they will be removed at this time also. At this visit your nose (especially the tip) will appear swollen and possibly turned up. This will resolve over time!
After the splint is removed, do not allow glasses or anything else to rest on your nose for at least 4 weeks. Glasses should be taped to your forehead if absolutely necessary. You can wear contact lenses as soon as the swelling has decreased enough to allow insertion and removal of the lenses. After the splint is removed, you can wash your nose gently with soap and water and apply makeup. You can use a moisturizer if the skin is dry.
The inside of your nose will also be swollen, which can make breathing difficult. This will progressively improve over time. You can use a normal saltwater nasal spray (e.g. Ocean spray) and over the counter nasal sprays (Afrin or Neosynephrine) to minimize nasal congestion for the first 2 postoperative weeks.
Recovery will need to be taken one day at a time.
After the operation, there is some pain and usually a headache, which is easily controlled by medication. Do not hesitate to take pain medication should you feel that you need it. For the first 48 hours after surgery, elevate your head on two pillows as much as possible and apply cold compresses to your eyelids; this will aid in reducing any swelling and bruising. To make cold compresses, fill a clean basin with ice water and soak the gauze sponges until chilled. Apply gently to the eyelids for the first two days following your surgery. Do not put pressure on the nasal splint.
Signs and Symptoms to report to Dr. Glatt
Temperature above 101
Chills, excessive redness or swelling of incision lines
Any drainage or separation of suture lines
Excessive or worsening eye pain, any problems with vision
If you exhibit any of the above signs or symptoms please call our office at 973-889-9300. Although you will be up and about in a day or two after surgery, your activities will be restricted for several weeks. The following list outlines the proper schedule for resuming your normal routine.
Post Rhinoplasty Instructions
You may shower, but keep the splint dry.
The best way to keep the inside edges of your nostrils and any stitches clean is to clean gently by using a Q-tip saturated with hydrogen peroxide, and follow this cleaning with a thin coating of Polysporin ointment. This care will help prevent crusts from forming. Do NOT insert the Q-tip or anything else up inside the nostril further than the cotton on the tip.
Bruising around the eyes (if present) will begin to fade within a few days after surgery and will disappear in 2-3 weeks. The swelling of the nose subsides gradually; it may take a period of time before final healing is realized. You may use make-up to camouflage the bruises after the splint is removed.
Do NOT BLOW YOUR NOSE OR SNEEZE THROUGH YOUR NOSE FOR THREE WEEKS. It is all right to sneeze through you open mouth. (Sniffing inward is permitted)
Refrain from vigorous activities for three weeks.
No swimming or jogging for three weeks.
Do not plan any distant travel or air travel for three weeks after surgery.
Do not get bumped in the nose, bend over, or strain for at least 4 weeks.
No diving for six weeks.
No competitive sports for eight weeks.
You must be patient for the final result. Some noses look excellent in 6-8 weeks, whereas others need significantly more time for complete healing. Your nose will remain somewhat swollen for up to 1 year after surgery, but within 3-4 weeks it will not be obvious to anyone but you. Remember, your final result may not be apparent for quite some time, and may continue to evolve, even up to a year after surgery.
The tip of your nose may sometimes feel numb after rhinoplasty, but the sensation will gradually return within 3-6 months. In addition, the skin on your nose may be sensitive to sunlight after surgery. Please protect your nose from the sun for 3 months with sunscreen (SPF 15 or greater).
Contact Dr. Glatt for Rhinoplasty (Nose Surgery) in New Jersey
Dr. Glatt combines a keen aesthetic sense with exceptional technical skills to bring harmony and symmetry to the face through rhinoplasty. If you are interested in finding out more, contact Dr. Glatt's New Jersey practice to schedule a consultation today. In addition to achieving amazing results through nose surgery for patients in Morristown and Livingston, New Jersey, he is also the rhinoplasty surgeon of choice for patients in New York.
You can now view photos and imaging simulation from your consultation with Dr. Glatt in the privacy of your own home! The new "View my Consult" portal is available for those who wish to either review their consultation again or to share their experience with a family member or significant other who could not be present at the office visit. There is no additional charge for the Vectra® 3-D simulation which is integrated into the consultation phase of breast augmentations, breast lifts, rhinoplasty, chin augmentation and certain revisions.
Photographs and patient information are securely uploaded to View My Consult directly from our consultation software. The View My Consult also includes material that educates patients on their procedure(s) from the comfort of their own home. The entire experience is 100% secure and HIPAA compliant.
Once your consultation is complete you will receive an email link to View My Consult. (Please make sure the email you provided to our office is correct) You will then be prompted to an additional screen with instructions on how to set up a personal password. Once this is completed you are able to view your before and after photos. If you have any questions about the View My Consult application please call our office at 973-889-9300.