Juvederm XC
Offered at our convenient location in New Jersey
Juvéderm Is an Injectable Filler That Helps Restore Youthful Facial Contours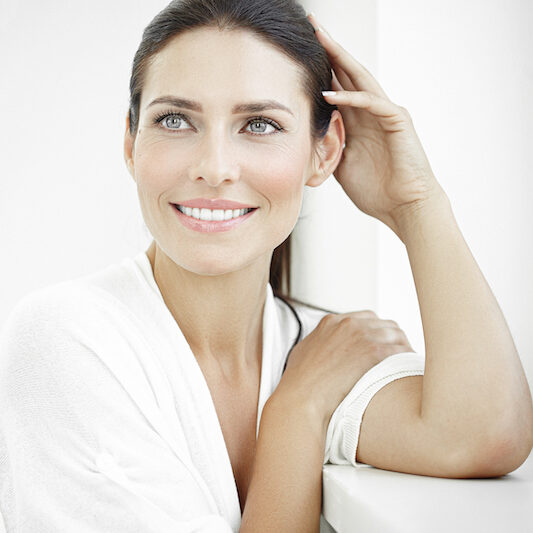 Juvéderm XC treatment produces results that are smooth and natural looking. The injections contain hyaluronic acid, a substance that adds volume and smoothes wrinkles by filling and hydrating facial lines and tissues. Juvéderm XC can diminish the appearance of "smile lines" and nasolabial folds, the deep wrinkles that run from the nose to the mouth. In addition, the uses of Juvederm products have exploded over the past few years. Juvederm is now used to contour almost every area of the face to either add volume or refine targeted areas. The cheeks and midface have become the most popular location to have Juvederm injected, however augmentation or enhancement of the lips are a close second!
What Is Juvéderm XC?
Juvéderm XC injectable gel is a colorless hyaluronic acid gel that is injected into facial tissues to smooth wrinkles and folds. Hyaluronic acid is a naturally occurring sugar found in the body that delivers nutrients, hydrates the skin by maintaining water, and acts as a cushioning agent.[1] The gel also contains a small amount of lidocaine to numb the treatment areas during the injection procedure. The lidocaine helps make the Juvéderm procedure a more comfortable experience.
While Juvéderm XC is similar to Restylane, it contains a higher concentration of the active agent, hyaluronic acid. Certain products in the Restylane family, like Restylane Silk, are thinner in viscosity so they can adapt to the contours of a recipient's lips. Juvéderm XC, on the other hand, is more robust so that it can provide structure to the nasolabial folds. Juvéderm XC injectable gel adds volume to subdermal tissue, thus restoring a smoother overall appearance to the face for 9-12 months.
What Causes Wrinkles?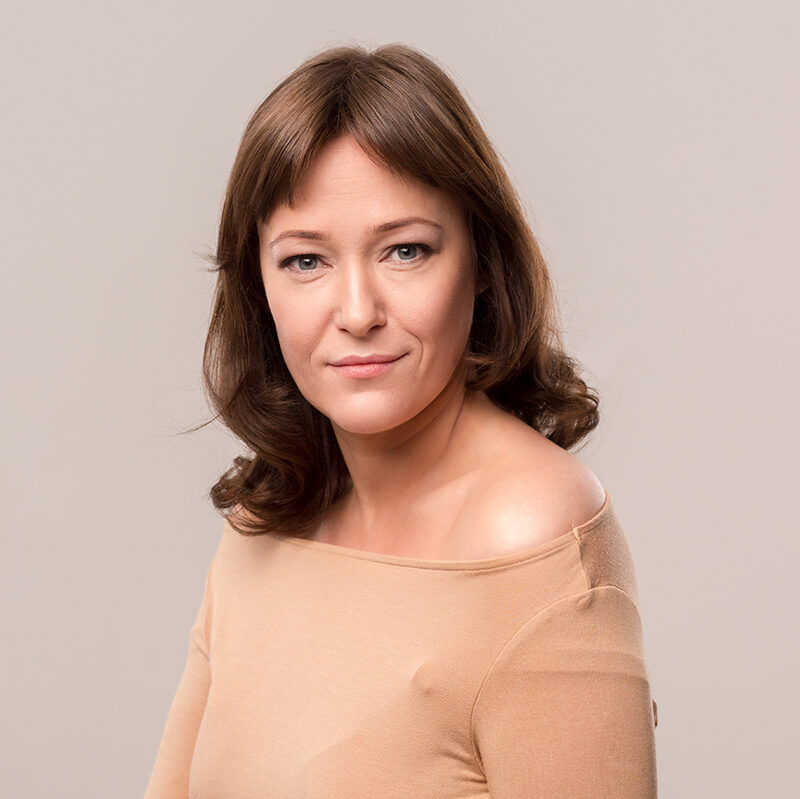 As skin ages, it produces less elastin and collagen. These proteins form a scaffolding beneath the surface of the skin, maintaining its structure and strength. When collagen and elastin are depleted, subcutaneous gaps emerge. The skin sags away from its underlying musculature and soft tissue, forming wrinkles.
Injectable fillers do exactly what their name suggests: they fill the gaps below the skin's surface. By adding volume to the underlying soft tissues, fillers like Juvéderm smooth out the fine lines above and restore natural contour and volume. To learn how Juvéderm XC can erase persistent creases on your complexion, call (973) 889-9300 and connect with our attentive staff in Morristown, New Jersey.
Injectable Filler Benefits
Patients do not have to take an allergy test prior to Juvéderm XC treatment since there is almost no risk of an allergic reaction to the filler. Juvéderm XC is the first FDA-approved injectable filler that is safe and effective in treating people of color.
No downtime is associated with Juvéderm XC injections. Patients are able to return to their normal activities immediately following the procedure!
Benefits of Juvéderm XC
Formulated with hyaluronic acid, the same substance found readily in the human body
Non-surgical, minimally-invasive procedure
Juvéderm XC contains lidocaine to mitigate pain, so no additional anesthetic is needed
Smooths fine lines and wrinkles
Adds volume to deflated facial features
To experience the benefits of Juvéderm XC for yourself, contact Premier Plastic Surgery of New Jersey.
Eligible Candidates
If you wish to add definition to certain facial features and smooth away the fine lines along your skin, Juvéderm XC can help. Juvéderm XC should not be used by patients who have an allergy to lidocaine or other severe allergies. During your consultation, our staff of medical professionals will ask you about your medical history to determine if you are an appropriate candidate for treatment.
Private Consultation in Morristown, New Jersey
We will answer any questions you have about Juvéderm XC during a private, informative consultation. Nurse Injector Katelyn Peterpaul will evaluate your skin and recommend the best treatment for your individual needs.
At Premier Plastic Surgery of New Jersey, communication is essential. We look forward to hearing your needs and goals, and we will strategize a solution based on your unique case. If Juvéderm XC is the ideal approach to addressing your wrinkles, we can move forward with preparation. If another procedure is better suited to you, we will explain those options, step by step.
Before your visit, feel free to peruse our blog and bring any questions that may arise with you to your comprehensive consultation.
Preparation for Juvéderm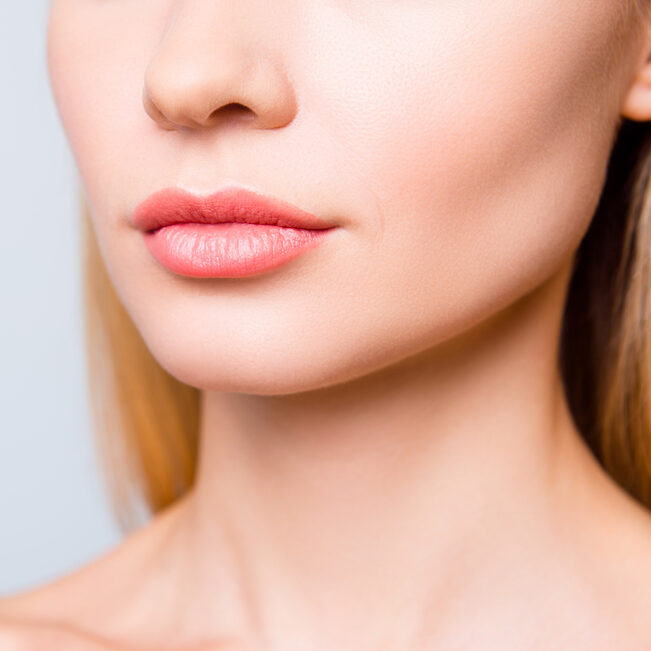 Juvéderm XC is so well tolerated by most patients, you may be ready for your first treatment immediately following your consultation. Our aestheticians will review a list of pre- and post-treatment procedures with you. If you are taking anti-inflammatory medications such as aspirin or ibuprofen, you may experience increased bruising or bleeding at the injection site. Ideally, use of these products should be stopped 2 weeks prior to treatment. Please us if you are using or have used any of these substances within the last two weeks. Juvéderm Ultra Plus XC should be used with caution in patients on immunosuppressive therapy, as there may be an increased risk of infection. The safety of Juvéderm has not been established in breastfeeding females, during pregnancy, or in patients under the age of 18.
The Juvéderm Injection Procedure
From the moment you arrive for your Juvéderm XC treatment, we want you to be comfortable and informed. A clinician will review your case and verify that you understand the specifics of the Juvéderm injection process.
An ultrafine needle is used to place Juvéderm XC precisely in the deep dermis layer of the skin. Depending on how many units of the solution you request, the procedure typically lasts between 15 and 45 minutes.
Juvéderm XC is considered a "lunchtime" treatment since it can be administered in less time than your midday break. There is little to no downtime associated with Juvéderm XC, so you can resume your daily activities immediately after your session.
Healthy Recovery
For the first 24 hours following treatment, you should avoid strenuous exercise, excessive sun or heat, and consumption of alcoholic beverages. This minimizes the risk of temporary bruising, redness, swelling, and/or itching at the treatment sites. These temporary side effects generally resolve themselves within one week. An ice pack can be applied gently to the site if you experience swelling.
Most side effects are mild or moderate in nature and usually last less than a few days. As with all skin injection procedures, there is a risk of infection, but this is extremely rare. To discuss your concerns and questions regarding the formulation or application of Juvéderm XC, please call us at (973) 889-9300.
Remarkable Results
Extensive double-blind studies have proven that the Juvéderm family of products can produce noticeable anti-aging results for 9-12 months.[2] The hyaluronic acid formula is safe due to the fact that it is naturally produced in the human body.
To get a preview of your future satisfaction, please visit our reviews page.
Complementary Procedures
While Juvéderm XC is wonderfully effective at providing definition to sagging skin, there is another main cause of wrinkles: muscular contractions. When the face expresses emotion, it does so through the fine musculature lining its contours. Botox Cosmetic disrupts the release of acetylcholine responsible for repetitive muscular contractions, allowing facial expressions a newfound serenity and smoothness.
For more pronounced ptosis (sagging) of facial skin, consider the benefits of a facelift. Dr. Glatt can skillfully and gently remove excess skin along the hairline and contour your features to highlight your natural, youthful appearance.
FAQ
How much does Juvéderm XC cost in New Jersey?
The specific cost of a Juvéderm treatment hinges on several factors. Juvéderm XC is administered in 1.0 cc units. The price of your session depends on the number of units you request to deliver the desired result. If you wish to extend the benefits of Juvéderm XC, you may want to refresh your treatment after 9-12 months.  
Is Juvéderm XC safe?
Yes, Juvéderm XC contains hyaluronic acid, a substance that cradles moisture and provides natural definition to the skin. To learn how hyaluronic acid fillers complement your physiology, please call (973) 889-9300 and connect with the knowledgeable team at Premier Plastic Surgery Center of New Jersey. 
References
Necas, J., Bartosikova, L., Brauner, P., & Kolar, J. (2008). Hyaluronic acid (hyaluronan): a review. Veterinarni Medicina, 53(8), 397-411. Retrieved from https://static1.squarespace.com/static/5af3368f8ab7227a672369a5/t/5e2b64ea92071f435ae7be85/1579902186545/A+Review+of+HA.pdf
Pinsky, M. A., Thomas, J. A., Murphy, D. K., Walker, P. S., & Juvéderm vs. Zyplast Nasolabial Fold Study Group. (2008). Juvéderm injectable gel: a multicenter, double-blind, randomized study of safety and effectiveness. Aesthetic Surgery Journal, 28(1), 17-23. https://doi.org/10.1016/j.asj.2007.09.005