Juvederm XC
Offered at our convenient location in New Jersey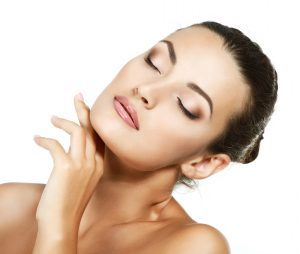 Juvéderm XC treatment produces results that are smooth and natural looking. The injections contain hyaluronic acid, a substance that adds volume and smoothes wrinkles by filling and hydrating facial lines and tissues. Juvéderm XC can diminish the appearance of "smile lines" and nasolabial folds, the deep wrinkles that run from the nose to the mouth.
While the substance in Juvéderm XC is similar
to that of Restylane, it contains a higher concentration of the
active agent and is formulated to last longer.
Patients do not have to take an allergy test prior to treatment; Juvéderm XC injections do not cause allergic reactions. Juvéderm XC is the first FDA-approved injectable filler that is safe and effective in treating people of color.
No downtime is associated with Juvéderm XC injections. Patients are able to return to their normal activities immediately following the procedure!
For more information about Juvéderm XC, contact Premier Plastic Surgery Center of New Jersey. Dr. Glatt and his staff will be happy to answer any questions you may have about the procedure.
Before & After Photos
Contact Premier Plastic Surgery Center of New Jersey Today
We will answer any questions you have about Juvéderm XC during a private, informative consultation. Our Nurse will evaluate your skin and recommend the best treatment for your individual needs.
For information about Juvéderm XC, contact Premier Plastic Surgery Center of New Jersey today. We look forward to meeting you!
Frequently Asked Questions about Juvéderm XC:
What is Juvéderm XC?
Juvéderm XC injectable gel is a colorless hyaluronic acid gel that is injected into facial tissues to smooth wrinkles and folds, especially around the nose and mouth. Hyaluronic acid is a naturally occurring sugar found in the body that delivers nutrients, hydrates the skin by maintaining water, and acts as a cushioning agent. The gel also contains a small amount of lidocaine to numb the treatment areas during the injection procedure. This lidocaine helps make this a more comfortable experience.
What does Juvéderm XC do?
Juvéderm XC injectable gel temporarily adds volume to facial tissue and nasolabial folds and thus restores a smoother appearance to the face.
What are the side effects?
Most side effects are mild or moderate in nature and usually last less than a few days. The most common side effects include temporary injection site redness, pain/tenderness, firmness, swelling, lumps/bumps, bruising, itching, and discoloration. As with all skin injection procedures, there is a risk of infection, however this is extremely rare.
Is there anyone who can not be treated?
Juvéderm XC should not be used in patients who have an allergy to lidocaine or other severe allergies marked by a history of anaphylaxis, a history or presence of multiple severe allergies, or patients with a history of allergies to gram-positive bacterial proteins. Dr. Glatt will ask you about your medical history to determine if you are an appropriate candidate for treatment.
What should I expect with Juvedérm XC treatments?
Dr. Glatt will go over a list of pre and post treatment procedures with you. If you are taking anti-inflammatory medications such as aspirin or ibuprofen you may experience increased bruising or bleeding at the injection site. Ideally, use of these products should be stopped 2 weeks prior to treatment. Please inform Dr. Glatt if you are using or have used any of these substances within the last two weeks. Juvederm Ultra Plus XC should be used with caution in patients on immunosuppressive therapy as there may be an increased risk of infection. The safety of Juvederm has not been established in breastfeeding females, during pregnancy, or in patients under the age of 18.
What are post treatment procedures?
For the first 24 hours following treatment, you should avoid strenuous exercise, excessive sun or heat, and consumption of alcoholic beverages. This minimizes the risk of temporary bruising, redness, swelling, and/or itching at the treatment sites. These temporary side effects generally resolve themselves within one week. An ice pack can be applied gently to the site if you experience swelling.