Liquid Facelift
Offered at our convenient location in New Jersey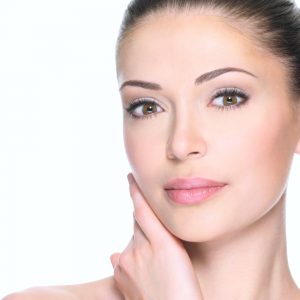 Men and women looking to acquire a more refreshed and rejuvenated appearance, but who do not want to spend the time, recovery, and cost often associated with surgical procedures, may choose to undergo a non-surgical facelift.
This procedure involves expert utilization of a combination of injectables, such as Botox, Dysport and/or injectable fillers, such as Juvederm XC, Juvederm Voluma XC, Restylane Lyft, Radiesse, and Sculptra.
Brian S. Glatt, MD, FACS is a plastic surgeon in Morristown New Jersey, who regularly performs facelift procedures, and his Nurse, performs the "liquid-facelift" at Premier Plastic Surgery Center of New Jersey. Her keen aesthetic skills and knowledge of the latest and most innovative non-surgical techniques help individuals achieve their cosmetic and reconstructive surgery goals.
Men and women seeking a younger, more refreshed appearance can expect to be provided with a personal touch, technical expertise, and an exceptional artistic vision when consulting Dr. Glatt for a facelift without surgery. Individuals throughout Northern New Jersey, Morris County, and beyond seek the help of Dr. Glatt.
Interested in a Liquid Facelift? Schedule an informative consultation today!
Liquid Facelift in New Jersey with our Nurse
In less than an hour your skin will be cleaned of impurities and rejuvenated!
Individuals looking to revitalize their appearance with a liquid facelift will receive the highest level of care at Dr. Glatt's Morris County practice. He has years of experience performing non-surgical facial makeovers. A traditional facelift procedure ("rhytidectomy") involves extensive surgery and can take weeks for recovery. The liquid facelift offers the benefit of restoring volume and achieving more youthful contours in less than one hour, while the patient can immediately return to normal activities. Liquid facelift candidates are able to address fine lines, wrinkles, and folds when opting for a combination of injectables and dermal fillers and can restore volume to targeted areas for enhancement such as the cheeks, lips, jawline, and tear trough (area beneath the inner eyes).
By discussing each patient's aesthetic goals and desired target areas in depth during consultation, Nurse will recommend which procedure(s) will help to achieve his or her envisioned results. To see examples of Dr. Glatt's patient results, prospective patients may view before and after plastic surgery photos.
To schedule a consultation in Morristown, individuals can call Northern New Jersey plastic surgeon Dr. Glatt at (973) 889-9300. Appointments may also be requested via the online contact form.