Liposuction
Offered at our convenient location in New Jersey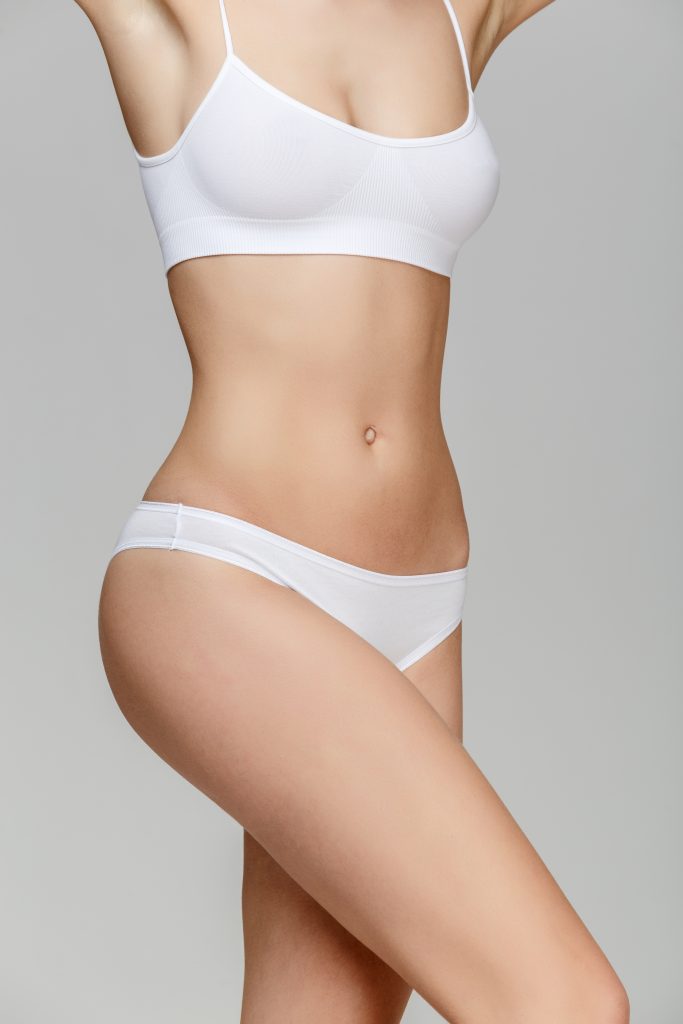 Our bodies store fat cells for several reasons. Fat insulates the body and protects it from shock; in addition, fat cells store energy that can be used if the body goes without food for an extended period of time.
Even with dutiful exercise and nutrition, the body can still retain fat in specific areas that does not respond to diet and physical activity. In order to remove excess fat deposits in troublesome areas, liposuction surgery ("lipoplasty") may be performed. This cosmetic procedure can help to boost a patient's self-confidence and create a more appealing figure. Liposuction can remove these troublesome areas, improve your appearance, and boost your self-confidence.
For a liposuction consultation, contact board certified plastic surgeon Dr. Brian S. Glatt at Premier Plastic Surgery Center of New Jersey. At his practice, the Premier Plastic Surgery Center of New Jersey of Morristown, Dr. Glatt offers his personal touch, technical expertise, and exceptional artistic vision; ensuring a pleasant and safe plastic surgery experience. His liposuction patients come from all over the tri-state area, including cities throughout Morris County and Northern New Jersey.
Before & After Photos
The Liposuction Procedure
Dr. Glatt will artfully sculpt your body, removing unnecessary fat to reveal the attractive shape below.
A small tube, known as a cannula, is used during liposuction. A tiny incision is made to place the cannula beneath the skin of the area to be treated, and fat cells are vacuumed out of the body through the tube. Treatment can be successfully performed on multiple problem areas during the same liposuction procedure. For more information on how troublesome fat deposits can be removed from your body, contact Premier Plastic Surgery Center of New Jersey to arrange a liposuction consultation. Located in Morristown, our practice serves New York, New Jersey, and the entire northeast.
Areas of the Body Where Liposuction Can Be Used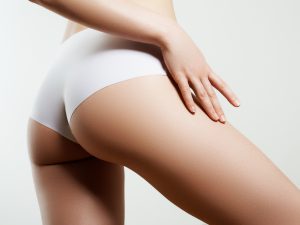 Liposuction can be used to remove fat from many parts of the body, including the abdomen, thighs, hips, upper arms, flanks, and buttocks. Even excess fat on the chin, jowls, and neck can be treated. The procedure can be used on females as part of a breast reduction procedure as well as on males for gynecomastia treatment, if the excess breast tissue is fatty and not glandular.
Liposuction with Other Body Contouring Procedures
Liposuction can be performed along with several other body contouring procedures. The combination of a tummy tuck and liposuction will prove especially effective for patients whose protruding tummy causes them considerable insecurity. We also offer thigh lifts and full body lifts; in the latter, we remove excess skin wherever it might be. Liposuction can be used in conjunction with these procedures to produce especially lean, taut bodies.
What to Expect Following Your Liposuction
Preperation is a crucial step to a healthy surgery and recovery.
Board Certified Plastic Surgeon Brian S. Glatt MD, FACS and his experienced staff believe a vital component to an optimal surgical outcome is advance preparation. For this reason, all surgical patients are given their post-operative prescriptions and directions for use of each medication prior to surgery. All patients are also provided with specific written post-procedure instructions, as well as information outlining what to expect following their liposuction surgery.
You will have a temporary wrap or binder that will be placed on you in the operating room immediately following the procedure. You should replace this 1-2 days after surgery with a commercially available compression garment which covers all areas that were treated, such as Spanx, if you desire or if recommended by Dr. Glatt or his nurse Jennifer. This compression garment is to be worn constantly (24 hours a day), except when bathing, for at least 3 weeks following surgery. The garment may be removed to shower, which you may begin to do 2 days following your procedure. Any band-aids present should be changed daily and a small amount of antibiotic ointment should be placed to the sutures on the outside of your skin.
You will experience a moderate amount of swelling and bruising, and therefore the anticipated result will not be apparent for at least a few weeks. The amount of swelling and discoloration varies from person to person. You may notice numbness in the surgical area because of interruption of small sensory nerves. Remember, this is almost always temporary and we expect this to gradually improve. Be cautious of sun, heating pads, and heat lamps, etc., until sensation returns to normal.
You may experience some pain or discomfort for a few days following surgery. Do not hesitate to take medication for this. Remember that pain medication will make you drowsy. DO NOT DRIVE while taking this medication. Pain medicine may also make you constipated, so you may need a mild over-the-counter laxative. If the discomfort is mild, you may only need Tylenol as often as needed for the first week. You should drink extra fluids for 48 hours after your procedure to maintain fluid and electrolyte balance. Eat light meals the first day (soups, Jell-O, juices, tea, Gatorade, etc.). Then gradually progress to a regular diet. A nutritious diet is important for wound healing. You may wish to take vitamins.
You will have sutures that need to be removed at the office visit in 5-10 days. The sutures should be treated with antibiotic ointment daily and covered with a band-aid. They can get wet in the shower after 24 hours.
Strenuous activity and exercise should be avoided for 2-3 weeks. Walking is permitted if it is not strenuous.
Sunscreen protection of the small incision areas will be necessary for at least 6 months.
You will be given a prescription for an antibiotic. Please take this medication as indicated on the bottle and finish the whole course.
Please call our office with any abnormal reactions to the prescribed medications, such as hives or itching. Let us know if you develop a temperature of over 101 or any excessive pain, swelling, or drainage from the suction sites. We do expect some drainage from the sites within the first 48 hours. This is usually due to the tumescent fluid that is infiltrated at the time of the surgery. Bleeding from the sites is not normal and should be reported to our office immediately should this occur.
Noticeable weight loss is not anticipated from this surgery. If anything, a slight weight gain may be immediately noticed due to the infiltration of fluids used during the procedure. This should subside over a few days to weeks.
Massage to the surgical sites will help increase circulation and alleviate the hardness felt underneath the skin while it heals. The massages can begin 1 week after the surgery.
You should not sit for long periods of time for the first 3 weeks following surgery in order to promote circulation to your legs. If you must travel, be sure to get up and walk around every 30-60 minutes.
Please feel free to call our office with any questions or concerns. We want you to be as comfortable as possible during the healing process.
Schedule a Liposuction Consultation in Morristown, New Jersey Today
For more information on liposuction, and to find out if it's the right procedure for you, contact Premier Plastic Surgery Center of New Jersey today. Based in Morristown, New Jersey, our professionalism and expertise attract patients from the entire Tri-State area and the northeast. Our attentive and caring staff will be pleased to schedule a consultation for you.