Microneedling
Offered at our convenient location in New Jersey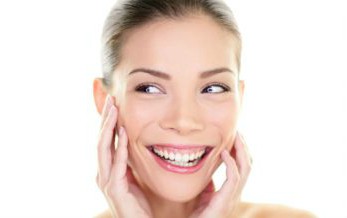 Microneedling is a noninvasive facial rejuvenation option offered by Dr. Brian S. Glatt at his northern New Jersey plastic surgery practice. This new and innovative design, utilizing a MicroPen, has redefined the process for successfully treating wrinkles, fine lines, acne scarring, and stretch marks. Based on the skin's ability to repair itself when damaged, the concept of micro-needling is to trigger the skin's natural response to the procedure, stimulating the release of growth factors that produce collagen and elastin, resulting in smoother, firmer skin.
Especially effective on upper lip lines, microneedling can also be used to improve any area of the face, including under the eyes, and improve skin tightness and radiance. Microneedling has provided exceptional results with no downtime and little to no discomfort, and is safe on all skin types.
Board Certified Plastic Surgeon Brian S. Glatt, MD, FACS and his experienced staff believe a vital component to an optimal outcome is advance preparation. For this reason all patients are given their pre and post-procedure instructions, as well as information outlining what to expect following their microneedling treatment.
Prior to Treatment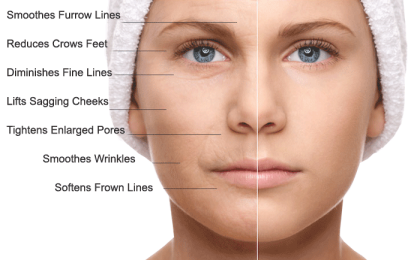 Prior to your microneedling treatment, please inform our office if you have a history of cold sores or fever blisters. If so, a prescription for Valtrex will be given to you prior to treatment and continued for 3 days following.
No Retin-A products or Aspirin based medicines should be used for 12 hours prior to your treatment. Do not undergo auto-immune therapies or use auto-immune products 12 hours prior to your treatment.
No prolonged sun exposure to the face 24 hours prior to your treatment. A microneedling treatment will not be administered on sunburned skin.
On the day of the treatment, wash your face with a mild cleanser only. Do not use any products after cleansing your face. Do not apply make-up or sun screen. If an active or extreme breakout occurs prior to treatment, please consult with the office.
What to Expect
After your microneedling treatment, please be aware and observe the following:
Immediately after treatment, you will look as though you have a moderate to severe sunburn and your skin may feel warm and tight. This is normal and will subside.
Make-up may be applied to cover this redness 2 hours following your procedure.
You may see persistent slight redness after 24 hours but only in minimal areas or spots.
Post-Procedure Instructions
Please be certain to adhere to the following post-treatment instructions:
CLEAN
Use a soothing cleanser or face wash with tepid water to cleanse the face for the 48 hours following your procedure and gently dry the treated area. Always make sure that your hands are clean when touching the treated area.
HYDRATE
Following your microneedling treatment, your skin may feel drier than normal. Hyaluronic acid is an ideal ingredient to hydrate and restore the skin to perfect balance. You will be given Hydrating Complex which should be applied to all treated areas four times a day for the first three days.
MAKEUP
Makeup should not be applied for 2 hours after your procedure. Please do not apply any makeup with a make-up brush.
What to Avoid
To ensure the proper healing environment, please be certain to observe the following:
Do not apply sun screen the day of treatment. You may begin daily sunscreen use the day after treatment. A chemical-free broad spectrum UVA/UVB with an SPF-30 is recommended.
Do NOT use any Alpha or Beta Hydroxy Acids, Retinols, Vitamin A or C, or any "active" skincare products for three days following treatment. You may resume your normal skin care regimen on day four.
Avoid intentional and direct sunlight for 24 hours, this includes tanning beds.
No swimming, exercise or strenuous activity for the first 24 hours. Sweating and gym environments are harmful, rife with bacteria, and may cause adverse reactions.
Schedule a microneedling treatment with one of our expertly trained Medical Aestheticians.
If you are ready to learn how microneedling can enhance your appearance, contact the New Jersey practice of Dr. Brian S. Glatt to schedule a consultation today.