Breast Augmentation
Offered at our convenient location in New Jersey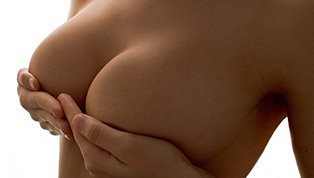 Board Certified Plastic Surgeon Brian S. Glatt, MD, FACS combines his exceptional skills with his knowledge of the most current techniques in order to achieve beautiful, natural-looking breast augmentation.
A board certified plastic surgeon by the American Board of Plastic Surgery (ABPS), Dr. Glatt specializes in cosmetic and reconstructive plastic surgery. Among one of his most requested cosmetic procedures is breast augmentation surgery ("augmentation mammaplasty").
Dr. Glatt offers his patients a personal touch, technical expertise, and an exceptional artistic vision.
Through careful consideration of your breast and body size and shape as well as your cosmetic goals, he consistently creates superior breast augmentation results for his patients throughout New Jersey, including Livingston, Morristown, Madison, Chatham, Summit, Florham Park, and Short Hills, as well as the entire tri-state area. A member of both the American Society of Plastic Surgeons and the American Society for Aesthetic Plastic Surgery, Dr. Glatt has been recognized for his high standard of care and treatment.
What is Breast Augmentation Surgery?
Breast augmentation surgery involves placing breast implants through a very small incision made in the crease under the breasts, around the areola or through the armpit to enlarge the size of the breasts. Breast Implants are typically placed underneath the breast tissue itself as well as underneath the pectoralis major muscle, the muscle located directly underneath the breast tissue, although they may be placed over the muscle in some cases.
Dr. Glatt utilizes both saline breast implants as well as silicone gel-filled breast implants, depending on the patient's choice.
Breast implants are inserted through an incision (under the breast crease, around the areola, or through the armpit), and preferably placed under the muscle below the breast tissue. Depending on the patient's desired results and body type, Dr. Glatt may also suggest breast lift surgery in addition to breast augmentation, should sagging breast tissue also be a problem for the patient. Breast augmentation performed in conjunction with a breast lift will enhance the breasts to a more youthful, lifted position with a greater degree of firmness and volume. A breast lift with implants procedure is commonly performed on post-pregnancy patients, as part of a "Mommy Makeover" transformation.
Before and After Photos
Breast Augmentation Incision Options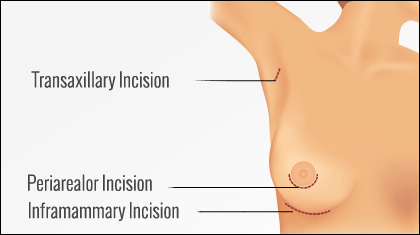 There are a few types of incisions that are used to complete breast augmentation. Dr. Glatt will go over your options during a personal consultation. Together, you will determine which incision option, or combination of incisions, will bring about your best outcome.
Inframammary Incision
Dr. Glatt will apply incisions with precision and work to hide them within the contours of your breasts.
This method includes one small horizontal incision along the crease under the breast, where the scar can be completely hidden. The incision is located just within the breast crease or slightly higher depending on the patient's preference. The inframammary fold incision is the most straightforward method of breast implant insertion and the incision scars become barely perceptible once fully healed.
Periareolar Incision
This semi-circular incision is made around the lower edge of the areola (the pigmented area surrounding the nipple) on the border between the areola and normal breast skin. The incision is placed from 3 o'clock to 9 o'clock, just along the lower edge of the areola.
Any resulting scars tend to blend into the darker area of the areola and are virtually unnoticeable.
Transaxillary Endoscopic Incision
Dr. Glatt is one of the only plastic surgeons in the region to offer breast augmentation through incisions in the axilla, or armpit.
During this procedure, a small incision is made in the armpit and a deflated saline breast implant is placed into the breast, under the muscle, with the use of an endoscope: a thin tube with a tiny camera at the end. The breast implant is then filled with saline solution to achieve the desired size. This method eliminates incisions on the breasts, and the scars are well hidden in a crease within the armpit. This method is limited to the use of saline filled breast implants.
Breast Implant Options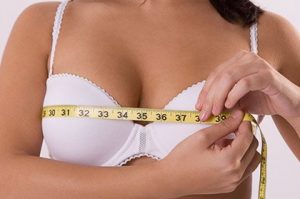 There are many options with regards to what kind of breast implant may be used for breast augmentation surgery. Breast implants can be filled with either saline or a cohesive silicone gel material. Current day silicone gel-filled breast implants are drastically advanced from devices of the past which were made of a weaker outer shell and a less stable gel material filling.
Dr. Glatt will help you determine which implant will offer your best results.
Silicone gel breast implants today are highly cohesive and many have compared these to gummy bears. Think of them as gummy bears which have been left out in the sun; they are soft and squishy; however, when cut they do not actually leak, they stay very cohesive. There are advantages to each type of implant and the choice will be determined by the patient's preference as well as Dr. Glatt's assessment of which implant will best achieve the desired aesthetic goal.
Silicone Breast Implants

Silicone gel implants have long been the choice of most women undergoing breast augmentation since the post-operative result most closely resembles the look and feel of native breast tissue. The latest generation of FDA (Food and Drug Administration) approved gel breast implants, cohesive implants (often referred to as "gummy bear" breast implants) produce an even more natural look and feel, with no rippling. Allergan's Natrelle Inspira portfolio of round cohesive gel breast implants offers three levels of cohesivities, five levels of projection and a vast array of sizes. The more cohesive the breast implant, the more it keeps its fullness on top, allowing each individual to achieve the breast shape and size she desires.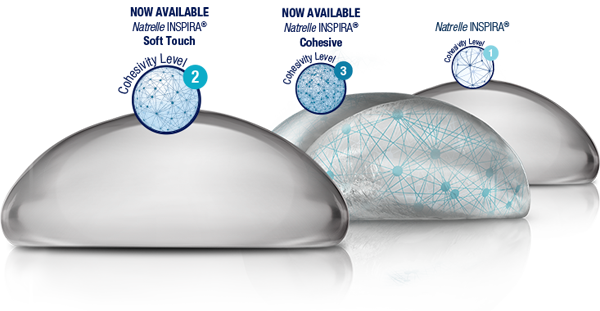 The Natrelle Inspira (Responsive) breast implant is the softest breast implant in the portfolio and produces a soft and natural feel. The Inspira Soft Touch is slightly firmer, providing shape with natural feel and movement, the potential to provide enhanced fullness of the upper pole. The Inspira Cohesive offers the highest level of cohesivity and the most upper pole retention. This particular breast implant contains the same type of gel that is contained within anatomically shaped (tapered) breast implants.
All Natrelle Gel breast implants are covered by Allergan's ConfidencePlus Premier Warranty program. Though not common, if breast implant rupture should occur, Allergan provides lifetime implant replacement and financial assistance up to $3500.00, for ten years. Also covered is free implant replacement should capsular contracture (Grade III/IV) occur within ten years. Given the high degree of cohesivity, if these breast implants should break or rupture they typically crack and no extrusion of gel occurs. They do not lose their shape and the only way to confirm a rupture is with radiological imaging such as an MRI or ultrasound.
Allergan's Natrelle Silicone Gel breast implants are available to women over the age of twenty-two undergoing breast augmentation or revision.
Saline Breast Implants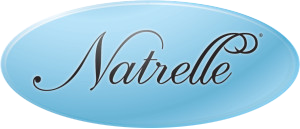 Allergan Natrelle saline-filled breast implants consist of an outer shell made of a semisolid silicone membrane which is filled with saline, a sterile salt water solution, the same as IV fluid. Saline breast implants are empty when inserted so that a slightly smaller incision can be used than for silicone gel implants. After placement, the breast implant is filled with saline directly from a bag of sterile IV fluid. The fill amount can be adjusted to achieve the desired size.
Natrelle Saline breast implants are made with smooth surfaces, with a portfolio of ninety-eight sizes. Round options are available with three projection styles; low, moderate or high. The vast majority of saline breast implants used in the United States are smooth round implants.
Saline implants are a safe option and are also very customizable.
Saline breast implants feel firmer and are more likely to show rippling than gel breast implants and also look less like natural breast tissue than silicone gel implants do. Unlike gel breast implants, if a saline implant leaks or ruptures, it will be immediately noticeable since the breast implant will deflate and thus the size and shape of the breast will change as the saline is harmlessly absorbed by the body.
All women over the age of eighteen that are suitable candidates for breast augmentation or revision surgery are eligible to receive Natrelle saline-filled breast implants.
Natrelle Saline breast implants are covered by Allergan's ConfidencePlus Warranty program. Though not common, if implant rupture should occur, Allergan provides lifetime implant replacement. Financial assistance of $2400.00 for up to ten years in the event of saline implant deflation is available by upgrading to the ConfidencePlus Premier warranty.
The IDEAL Implant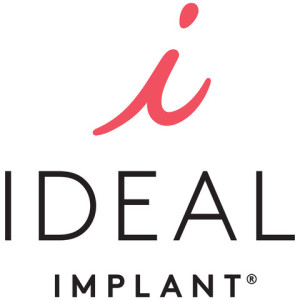 The IDEAL IMPLANT is an exciting development in breast augmentation surgery. It is a saline breast implant that feels more like silicone. Created by a Board Certified Plastic Surgeon, the IDEAL IMPLANT is now available to women who desire a more natural look and feel than is provided by traditional saline breast implants. After years of research, engineering, product development and a large US clinical trial, the structured saline IDEAL IMPLANT was approved by the FDA (Food and Drug Administration) in 2016.
The IDEAL IMPLANT is now available through a limited network of board-certified plastic surgeons certified by the American Board of Plastic Surgery.
The IDEAL IMPLANT is composed of multiple layers to protect the integrity of the implant and help you retain breast shape.
The IDEAL IMPLANT is a round, smooth-surfaced, structured double-lumen saline breast implant, composed of several saline shells that create the outer implant structure. These multiple lumens support the shape of the IDEAL IMPLANT as well as giving it a more natural feel than standard saline breast implants. Inside, a series of "baffle shells" act as shock absorbers to stabilize the flow of fluid making the device feel more soft and natural. This also causes less rippling than traditional saline breast implants. In addition, the IDEAL IMPLANT has been designed to contour to the natural curve of the chest wall.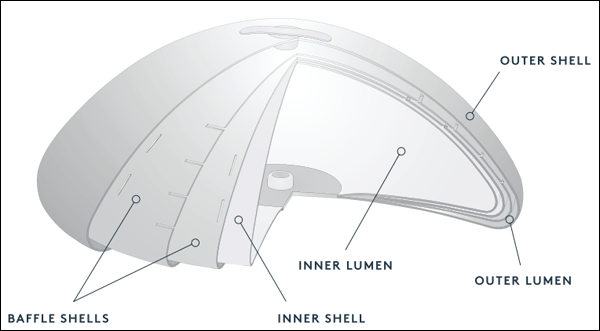 As with traditional saline breast implants, IDEAL IMPLANTS are inserted empty using a slightly smaller incision than is needed for silicone gel breast implants. They are then filled with the appropriate amount of saline to achieve the desired size.
IDEAL IMPLANTS have a lower rupture rate and higher rupture strength than gel implants, but since they are comprised solely of saline, there are no "silent ruptures". A ruptured IDEAL IMPLANT is easily identifiable since, similar to traditional saline breast implants, it will deflate and the saline will be harmlessly absorbed by the body.
IDEAL IMPLANTS come with a 10-year warranty.
Though not common, if a rupture or deflation should occur, IDEAL IMPLANT will replace the product with another IDEAL IMPLANT of the same or similar type for the lifetime of the patient. IDEAL IMPLANT also offers a limited ten (10) year warranty. Under the IDEAL IMPLANT Limited Warranty, if a replacement surgery for a covered event occurs within ten (10) years from the date of implantation, IDEAL IMPLANT will pay out-of-pocket expenses for surgical fees, operating room, and anesthesia expenses directly related to the replacement surgery and not covered by insurance, up to a maximum aggregate amount of $2,400.00. At the surgeon's request, IDEAL IMPLANT will provide a replacement product to use to replace the contralateral implant.
IDEAL IMPLANTS are available for both primary and revisionary breast augmentation in women at least eighteen years of age.
Choosing the Correct Implant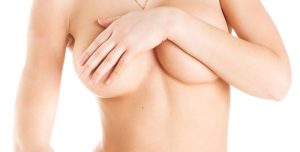 Two of the most common statements from patients during their initial breast augmentation consultation are "I want to be a C (or B or D) cup after surgery" or "My girlfriend looks great after her surgery – I want the same size breast implants she has". It is at this point of the office visit that the discussion between Board Certified Plastic Surgeon Brian S. Glatt, MD, FACS and his patient really begins. Dr. Glatt provides every patient the necessary information to ensure the style and size of breast implants chosen will result in the post-operative look she envisions. Below is some helpful information.
About Bra Sizes
There are no sizing standards in the bra industry. A woman may purchase a bra from one manufacturer and wear a 36B while another manufacturer's bra may require her to purchase a 34C. Since bra sizing is brand and style specific, it is not a reliable way to choose an implant size.
I Want What She Has
You will not look just like someone else by having the same size breast implants placed during your breast augmentation. Even if you are the same height, weight and body type, there can be differences in measurements of your chest wall which would produce a different result using the same size implant. Just because your friend looks fabulous with 300 cc breast implants, you may require 200 cc or 400 cc to achieve the same result.
Breast Implant Shapes
Aside from the size (total fill volume) of each breast implant, which is measured in cc's (cubic centimeters), a decision must be made between available implant shapes – round or anatomic. Within each of these categories, there can also be a choice of low, moderate or high profile implants, which refer to the projection of the breast implant. Anatomic shaped implants are filled with a more highly cohesive silicone gel and do not produce any rippling at all. They also tend to produce the most natural results that can be achieved.
A Picture Is Worth Thousand Words
As the adage implies, it is often easier to convey an idea with images, rather than speech. For this reason, Dr. Glatt asks his patients to bring pictures of their desired results as well as results they dislike in order to assist in determining what size and shape breasts a patient envisions as her ideal outcome. These can be photos from our web site or other sites, but before and after photos of real breast augmentation patients are best. These pictures need not be an exact replica of what is desired, but more of a representation. A patient may like the size from one photo, and cleavage from another. Conversely, a patient may present a photo to show what they do not want to look like post-operatively.
I Wish I Could See What I Will Look Like
At Premier Plastic Surgery Center of New Jersey we can make that wish come true! After taking a few photos, using the VECTRA 3-D Imaging System we can create a 3-D image of your proposed surgical results. You can actually "try" breast implants of different sizes or shapes and view the result on a 3D image of your own body! This technology has revolutionized how women determine their desired breast augmentation results.
Capsular Contracture
Dr. Glatt takes many precautions to ensure his patients have a safe procedure and he sets them up for a healthy recovery.
When something foreign is placed in the body whether it is an artificial joint or a breast implant, the body forms a wall of scar tissue around it. This scar tissue surrounding the foreign object is called a capsule. The capsule formed around a breast implant is the reason why the implant stays in the pocket created for it at the time of surgery. The capsule, though soft, pliable and thin, is a very effective barrier and separates the breast implant well from the rest of your body. Every woman with a breast implant in her body does indeed have a capsule surrounding it, although no one should be aware of its presence.
Contrary to popular belief, breast implants do not harden. They remain soft and flexible.
What Is A Capsule?
There are times when, (for reasons unknown) the capsule can contract and squeeze the breast implant causing it to become hard, misshapen or displaced. This is called capsular contracture. This capsular contracture makes the breast feel firm and can change the appearance of the breast as it compresses the implant. It is a misconception that the breast implant itself has hardened; it is the tightening effect of the capsule which has contracted to a smaller size that causes the firm feeling; when removed, the breast implant is as soft as the day it was placed.
Capsular contracture can be a serious problem and at its extreme can actually cause discomfort or pain.
New Treatments
Medications and surgical intervention can treat capsular contracture.
There have been several developments in trying to treat capsular contracture with medications such as Singulair or Accolate; however, these have only been shown to be effective in very small studies and further widespread studies need to be performed in order to prove the definitive effectiveness of these modalities. The mainstay of treatment for capsular contracture remains surgical intervention, which is typically not covered by health insurance; therefore, the prevention of capsular contracture is paramount in every single breast augmentation performed. There are several ways to prevent capsular contracture. First, there must be an absolute avoidance of any kind of infectious process. To prevent this, Dr. Glatt uses the following measures:
patients receive IV antibiotics during their surgery
the breast implants are soaked in a triple antibiotic solution at the time of surgery
the patient's tissues are thoroughly irrigated with triple antibiotic solution prior to placing the breast implants
the breast implants are placed using a minimal or "no touch" technique
patients receive prophylactic antibiotics for five days following the surgery
Additionally, activity restrictions following surgery will minimize trauma to the tissues and the pocket, thereby reducing the amount of inflammation postoperatively. Although capsular contracture has not been totally eradicated, its occurrence can be minimized by following these principles. The incidence of capsular contracture has drastically decreased over the last few years secondary to the improvement of techniques.
Breast Augmentation with the Keller Funnel
The Aesthetic Surgery Journal published the results of a study that shows the rate of capsular contracture following breast augmentation and breast reconstruction surgery can be reduced by over 50% with the use of the Keller Funnel during surgery. Capsular contracture can occur at any time following breast surgery with implants, but the majority of cases occur within the first several months following the procedure.
Although it is not known exactly what causes capsular contracture, it is thought that an inflammatory reaction to contamination of the breast implant shell may be a contributing factor.
Dr. Glatt uses the Keller Funnel 2 for all his breast implant cases to minimize the risk of bacterial contamination during breast implant insertion. In fact, Dr. Glatt was instrumental in introducing the Keller Funnel to Morristown Medical Center, where it is now a standard part of breast augmentation and breast reconstruction cases. He is proud to have received the Keller Funnel 2 Certification Seal, given to surgeons who have completed educational criteria and have significant experience with use of the device.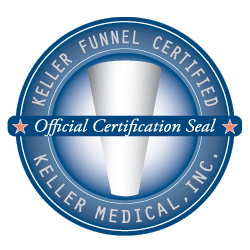 The Keller Funnel 2, a cone-shaped, single patient use, FDA approved device allows for insertion of the breast implant with a "no touch" technique. Dr. Glatt holds the Keller Funnel while the implant is "poured" (without being touched) directly from the original sterile packaging into the funnel. He then places the narrower end of the funnel into the incision and inserts the implant into the breast with a gentle squeezing motion. This method not only reduces the risk of contamination of the breast implant but puts less stress on the implant shell, and also allows for shorter incisions.
The Keller Funnel can be used with periareolar, inframammary and transaxillary surgical incisions, making it possible for Dr. Glatt to utilize it in all of his breast augmentations surgeries.
With patient safety being one of his primary concerns, the Keller Funnel allows Dr. Glatt to decrease the risk of infection, thereby reducing the risk of the formation of capsular contracture, reduce implant trauma during insertion, and use smaller surgical incisions for breast implant placement.
Will Breast Augmentation Lift my Breasts?
The purpose of breast augmentation surgery is to increase the size of the breasts. Breast implants do not lift the breasts and placing a larger implant for this purpose does not produce the desired result.
Dr. Glatt can incorporate a breast lift with the placement of breast implants for an enhancement that not only makes the breasts look fuller, but also lifted. This combination is often done as part of Dr. Glatt's comprehensive "mommy makeover".
Typically scars can be limited to around the areola, however, depending on your size and shape, you may require a small vertical scar as well. If you have very droopy breasts and need a more extensive lift, you may need to have a small horizontal scar added within the lower crease under your breasts. Dr. Glatt will discuss your options during your initial consultation.
Breast Augmentation Recovery
You will have a surgical wrap placed on you in the operating room immediately following your procedure. This should be worn until your first post-operative visit with Dr. Glatt.
You may begin to shower after your first appointment with Dr. Glatt.
After your first visit, a sports bra is to be worn constantly (24 hours a day), except when showering, for several weeks following surgery.
You may notice swelling throughout your body and your abdomen may seem bloated. This is normal and will resolve over the week after your surgery.
You may experience some pain or discomfort for a few days following surgery.
You should sleep on your back with the head of your bed elevated for about one week.. Sleeping on your side is allowed and encouraged after one week.
Laying directly on your stomach/chest should be avoided for 3 months following surgery.
Strenuous activity and exercise should be avoided for 3 weeks.
You should not do any heavy lifting, pushing, pulling, high reaching, vacuuming or strenuous activities like aerobics, tennis, or swimming for 6 weeks.
You can begin driving again when you can move your arms comfortably and when you are not taking any prescription medications, usually about one week after surgery.
For Extraordinary Breast Augmentation Results, Contact Dr. Brian Glatt.