Mommy Makeover
Offered at our convenient location in New Jersey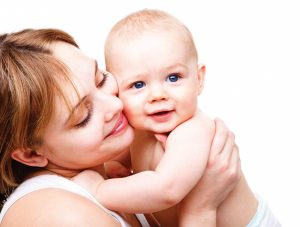 Having a child is one of the most joyous events in a woman's life. The physical toll pregnancy can have on the post-pregnancy female body, however, can be drastic. Despite adherence to a good diet and exercise regimen during pregnancy, the anatomical and hormonal changes to a woman's body, especially the abdomen and breasts, are unavoidable. Fortunately, Board Certified Plastic Surgeon Dr. Brian S. Glatt can restore your figure to its pre-pregnancy appearance or even better!
Before and After Photos
About Mommy Makeover
A "mommy makeover" consists of a combination of procedures designed to address post-pregnancy changes to multiple areas. Common procedures that may be included as part of a mommy makeover are abdominoplasty (tummy tuck), liposuction and breast surgery, such as breast augmentation, breast lift (mastopexy), or breast reduction.
Performing multiple procedures at once has the advantage of reducing costs to the patient, as well as reducing overall recovery time.
Mommy makeover surgery can take from three to six hours, depending on the number of procedures being performed. It also requires general anesthesia, and most often an overnight stay in the hospital is needed. Dr. Glatt performs mommy makeover surgery at Morristown Medical Center, a nationally recognized hospital in Morristown, NJ.
Mommy Makeover Consultation
If you have an interest in a mommy makeover, a private consultation with Dr. Glatt would be the best opportunity to have your questions answered. You can share your concerns and goals for a mommy makeover with Dr. Glatt. You will be asked to provide a detailed medical and health history. Dr. Glatt will then perform a physical exam to determine if you would be a prime candidate for a mommy makeover. Depending on the combination of individual procedures you are looking to undergo, Dr. Glatt will provide you with specific preoperative directions to ensure you have a positive mommy makeover experience.
Candidates for Mommy Makeover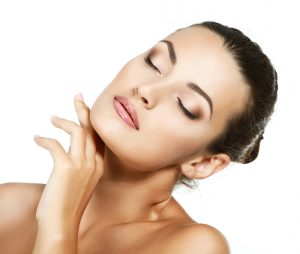 Ideal candidates for a mommy makeover are relatively healthy individuals who have realistic expectations for their mommy makeover procedure. If you are unhappy with your post-pregnancy body or face and are looking for a change, a Mommy Makeover with Dr. Brian Glatt of the Premier Plastic Surgery Center of New Jersey can help you achieve your aesthetic goals. If you believe you are a candidate for mommy makeover in New Jersey, contact Premier Plastic Surgery Center of New Jersey today to schedule your one-on-one consultation with Dr. Glatt.
Body Procedures
Diet and exercise will help a woman lose her pregnancy pounds, but some women experience changes that even the best fitness routine cannot reverse. As the abdominal wall is stretched during pregnancy, the rectus abdominis muscle (your "six-pack abs") which runs down the front of the abdomen on the right and left sides separates into two halves to make room for the developing baby. After pregnancy, the muscles commonly move back towards the middle of the abdomen, but never reach their tighter, pre-pregnancy position.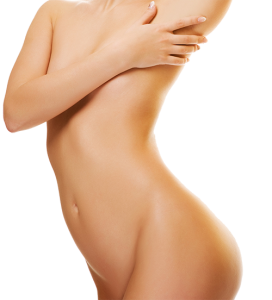 The area where the muscles separate stays loose and is often impossible to tighten with exercise since the anatomy has been irreparably damaged. One can think of it as the skin as well as the soft tissues of the abdominal wall have been stretched beyond the body's capacity to fully recover and shrink back. This condition, called diastasis recti, is routinely repaired during abdominoplasty (tummy tuck) surgery. During a tummy tuck, excess skin and soft tissue are removed to further flatten the abdomen.
Additional contouring with liposuction is frequently performed concurrently to provide even better results and shaping. The size and shape of the belly button (umbilicus) is also improved during tummy tuck surgery. For women who have undergone a cesarean section, there are varieties of reconstructive techniques to reduce the appearance of the c-section scar.
Liposuction, the second most common component of mommy makeovers, is often performed in conjunction with abdominoplasty for additional sculpting of the abdomen, flanks ("love-handles"), and the pubic area. Liposuction smooths these areas to match the newly flattened tummy.
Women often choose to have liposuction of the hips, the areas commonly referred to as "saddlebags", inner or outer thighs, knees, or buttocks to achieve the contoured silhouette they have always wanted. Since many women struggle with achieving desirable final results with diet and exercise alone, liposuction can help augment their weight loss efforts.
Liposuction effectively removes the excess fat from under the surface of the skin using a thin tube, called a cannula. The cannula is expertly guided to achieve the curves you desire. The skin of the treated area should conform to the new underlying shape.
Breast Procedures
Since most women experience changes to their breast volume, as well as stretching of the skin after having children, especially if they have breastfed, the third component of a mommy makeover is breast surgery. This may include breast lift surgery, breast augmentation, breast reduction, or a combination of procedures.
As the breasts increase in size due to pregnancy and breastfeeding, delicate tissue can stretch and lose elasticity, leading to stretch marks or drooping of the breasts. Sometimes, all that is needed is a mastopexy (breast lift) which removes excess skin while lifting the breasts to a higher position. A reduction in areola size is routinely performed as part of a breast lift or reduction.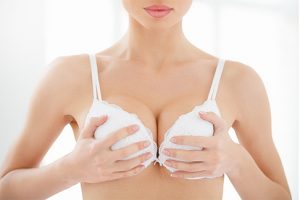 Dr. Glatt may also suggest including a breast augmentation at the same time as a breast lift, in order to restore volume to your breasts. Breast augmentation surgery uses an implant to increase the size of the breasts and provide volume. Breast implants can help to fill out the stretched, loose skin. Patients have the option to use saline or silicone gel breast implants for their breast augmentation. There are also a variety of surgical techniques to lessen the potential for scarring.
If you are ready to realize the results of a mommy makeover for yourself, call Premier Plastic Surgery Center of New Jersey to schedule your private consultation today!
Preparing for a Mommy Makeover
It is advised that you lose most of your pregnancy weight and have stopped breastfeeding prior to mommy makeover surgery. This surgery is generally performed no earlier than six months after the birth of your baby. It is also strongly advised that you delay your mommy makeover until after your last pregnancy to avoid the need for repeat surgery as significant weight fluctuations and a subsequent pregnancy can compromise your results. Recovery from mommy makeover is considerable and involves restrictions on lifting for a period of time. These limitations should be considered when deciding to undergo a mommy makeover.
Contact Dr. Glatt for a Mommy Makeover Plastic Surgery Consultation in Morristown
Dr. Glatt offers an exclusive, post-pregnancy "mommy makeover" using the most advanced surgical techniques available. He is here to help you regain your pre-pregnancy contours, regardless of whether you have had one child or several. Learning about your options is the first step towards transforming your appearance. Schedule a consultation with Dr. Glatt at his New Jersey practice by contacting us today at 973-889-9300. Dr. Glatt will create a customized "mommy makeover" to fit your individual needs.
FAQ
HOW MANY PROCEDURES WILL I NEED TO HAVE A MOMMY MAKEOVER?
A mommy makeover will be tailored to address your specific concerns and is highly individualized. However, how you would like to address the concerns you have about your face or body post-pregnancy is your choice. You can select multiple treatments and procedures to regain your pre-pregnancy body or create the body you've always wanted. Contact Premier Plastic Surgery Center of New Jersey today to schedule a private consultation with Dr. Glatt to discuss your mommy makeover goals!
HOW MUCH DOES A MOMMY MAKEOVER COST IN NEW JERSEY? 
Like the other procedures offered at Premier Plastic Surgery Center of New Jersey, a Mommy Makeover is customized for you! There is no "one size fits all" approach with Dr. Glatt. After meeting for a one-on-one consultation, Dr. Glatt will create a tailored approach based on his findings, combined with your goals and concerns. Because of this, costs will vary greatly from patient to patient. Dr. Glatt will provide you with a personalized breakdown of costs based on your treatment plan during the consultation.
We want your Mommy Makeover goals to be attainable, regardless of cost, so to help you achieve the results you desire, Premier Plastic Surgery Center of New Jersey offers various payment and financing options. 
ARE SURGICAL PROCEDURES PERFORMED IN THE OFFICE? 
All surgical procedures are performed at the accredited Morristown Medical Center in Morristown, New Jersey. This is to ensure the safety of our patients at all times. 
Additional Resources
American Society of Plastic Surgeons. (2020). Mommy Makeover. Retrieved from https://www.plasticsurgery.org/cosmetic-procedures/mommy-makeover
American Board of Cosmetic Surgery. (2020). Mommy Makeover. Retrieved from https://www.americanboardcosmeticsurgery.org/procedure-learning-center/body-procedures/mommy-makeover/