Masques and Treatments
Offered at our convenient location in New Jersey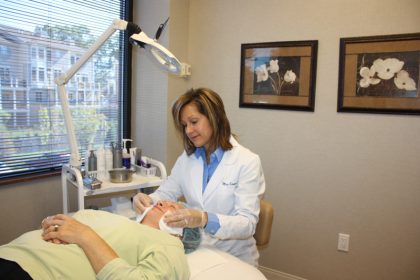 Reward yourself with beautiful skin. We offer customized masques and rejuvenating treatments to help you look and feel your best!
If you are interested in our masques and other in-office treatments, we invite you to schedule a private consultation at the Premier Plastic Surgery Center of New Jersey today!
Calming Masque – Skinmedica's Calming masque is most appropriate for those who have sensitive skin or are recently post procedure. This masque helps to calm skin while restoring hydration and balance moisture.
Purifying Masque – For those with oily or problem skin the Skinmedica's Purifying Masque has deep cleansing factors to help soothe and calm irritated skin.
TNS Hydrating Masque – Dry and dehydrated skin can benefit greatly from Skinmedica's TNS Hydrating Masque. It is used to infuse skin with hydration and help enhance texture. This masque also works to nourish the skin with TNS and antioxidants.