Nancy J. Sisco
Practice Administrator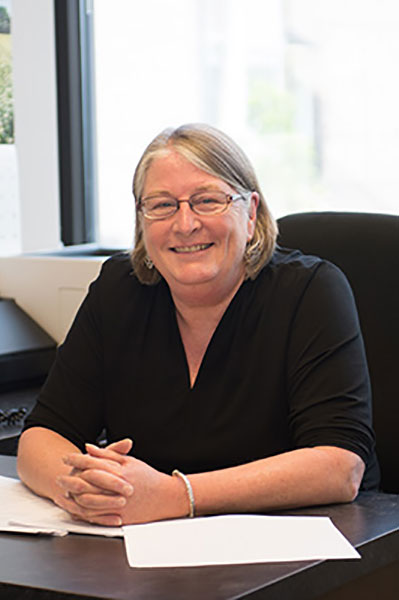 Nancy Sisco has been with Premier Plastic Surgery Center of New Jersey since its inception in 2007, and has the distinction of being the first member of Dr. Glatt's staff. Nancy's role as Practice Administrator includes a variety of responsibilities, from financial to administrative, as well as the more creative aspects of her position, such as blogging for our website. She is responsible for overseeing the day to day operations of the office and also serves as both our Compliance Officer and Safety Coordinator.
Nancy remains current in all relevant aspects of the industry to guarantee our practice consistently meets the highest standards of healthcare. With over 25 years of experience in the field of plastic surgery, her knowledge of procedures, products and services is an invaluable resource to our staff members.
Nancy's organizational skills, efficiency and attention to detail help to ensure that our practice consistently provides the highest level of patient care and service.
Betsy Yeleck
Surgical Coordinator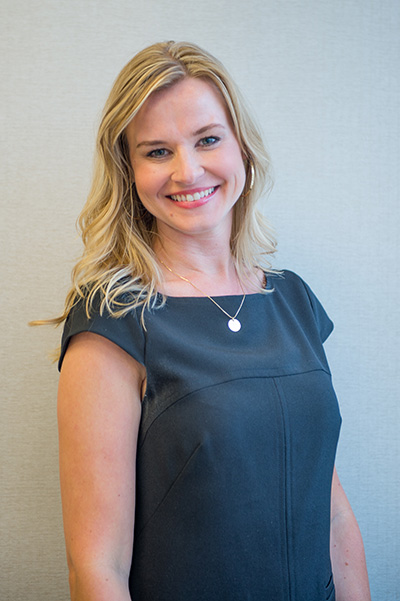 Our Surgical Coordinator, Betsy Yeleck, meets with every patient following their surgical consultation with Dr. Glatt. She guides each patient in the selection of a surgery date, as well as the financial process, and assists with pre and post-surgical planning. Betsy serves as each patient's primary contact from the time of scheduling to the day of surgery, and her warm, engaging personality, coupled with her compassion, is a tremendous asset to our patients.
Betsy's primary goal is to insure that each and every patient is well-prepared prior to surgery, and customizes the method specifically to each person. She provides detailed information about what to expect before and after each procedure to make the process as smooth and stress free as possible for our patients.
Having spent many years in the plastic surgery industry on both coasts, Betsy is an excellent resource for our patients and extremely knowledgeable in all aspects of plastic surgery. She takes pride in Premier Plastic Surgery Center of New Jersey's goal of achieving excellence in every patient's experience. Betsy is also a licensed Medical Aesthetician in both New Jersey and California.
Jordan Specchio, BSN
Aesthetic Nurse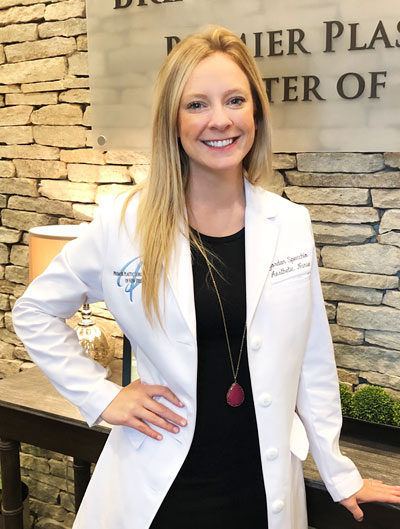 Jordan Specchio, BSN, is a compassionate, highly responsible registered nurse with experience in Medical-Surgical nursing, Home Care nursing as well as experience in the Neonatal Intensive Care Unit.
Before joining Premier Plastic Surgery Center of New Jersey, Jordan spent years as a Level III NICU Registered Nurse at Morristown Medical Center. She is known for her upbeat nature as well as her gentle touch; and works side by side with Dr. Glatt in all aspects of his practice.
Jordan completed her Bachelor of Science in Nursing (BSN) degree from Chamberlain University in Chicago and graduated from Hackensack UMC Mountainside School of Nursing in 2015.
Sarah Kostick
Patient Care Coordinator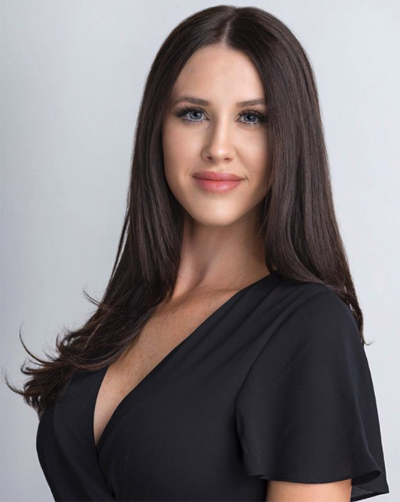 Sarah Kostick, is extremely experienced in customer service and has many years in the plastic surgery field. She comes to us from Gawley Plastic Surgery in Scottsdale, AZ where she was most recently an Operations Manager.
Sarah has a demonstrated history of working in the medical practice management industry, is skilled in New Hire Processes, Interpersonal Skills, Professional Phone Skills, Patient Relations, and Customer Service.
Sarah works along side our Front Office staff members to assist patients with their scheduling needs. Her calm demeanor and warm smile always make patients feel welcome. She ensures all of your questions are answered, and always aims to exceed the expectations of our patients.
Michelle Williams
Patient Care Coordinator
Michelle brings over 20 years of experience in Plastic Surgery, as she has been in the role of Front Desk concierge since 1996.
When Michelle began her search to join a practice that puts a premium on world class patient care, her knowledge of Dr. Glatt and our office, led her to us.
Michelle's excellent communication skills, and her desire to keep learning, are felt during every interaction with our patients.
Our Patient Care Coordinators are dedicated to helping each patient have the best experience possible. They are happy to assist in scheduling your consultation or appointment.