Labiaplasty
Offered at our convenient location in New Jersey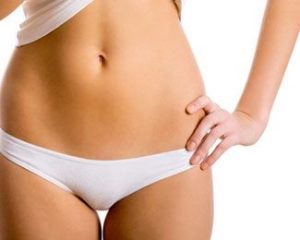 Labiaplasty is a procedure that contours the appearance of overly large or asymmetrical labia majora and labia minora.
Improve Your Comfort and Self-Esteem
Intimate wellness is a sensitive topic. Many women may not feel comfortable discussing their situation with a general practitioner. Some women experience discomfort due to their labia when wearing certain types of close-fitting clothing or irritation when engaging in certain activities. Other women may wish for a different appearance due to aging or congenital factors. Labiaplasty can resolve a number of functional and cosmetic concerns with the labia and help boost self-confidence and a positive body image.
Brian S. Glatt MD, FACS empowers women to feel comfortable in their own bodies. Whether you experience issues with discomfort or desire a different aesthetic, contact us at (973) 889-9300. You may also schedule a consultation online.
About Labiaplasty in Morris County, New Jersey
At Premier Plastic Surgery Center of New Jersey, we are a concierge surgery center that places your privacy and confidentiality at the forefront of our treatment plans. Dr. Glatt will listen carefully to all your expectations and goals so he can craft you a personalized aesthetic plan.
Before and After Photos
Why Invest in Labiaplasty?
Correct labial hypertrophy
Reduce pain and friction
Improve quality of life
Achieve the desired appearance
Enhance self-esteem
Achieve a positive body image
Increase intimate enjoyment
Reduce the clitoral hood
Is Labiaplasty Right for Me?
Labiaplasties can help resolve a variety of conditions. If you're unhappy with how aging or pregnancy changed the appearance of your labia, labiaplasty can restore the youthful contours you seek. If your labia causes you discomfort when sitting or wearing certain clothes, a labiaplasty can correct that uncomfortable feeling. Labiaplasty can also improve self-confidence related to your appearance.
Every patient has unique motivations. Premier Plastic Surgery Center of New Jersey provides you with a supportive setting where you can discuss all your expectations and goals. If you have any pre-existing medical or psychiatric conditions, it's important to discuss those during your consultation. Women who intend to have more children should postpone a labiaplasty until after your last childbirth.
Your Consultation at Premier Plastic Surgery Center of New Jersey
Your consultation will begin with Dr. Brian Glatt himself. He endorses the totality of care approach to treatments. You won't be visiting with different support staff for each consultation and follow-up. Dr. Glatt will provide you with a reliable way to reach him and he doesn't outsource follow-up visits. Every time you visit the Premier Plastic Surgery Center of New Jersey, you will consult with Dr. Glatt himself. He believes in establishing a good rapport with his patients.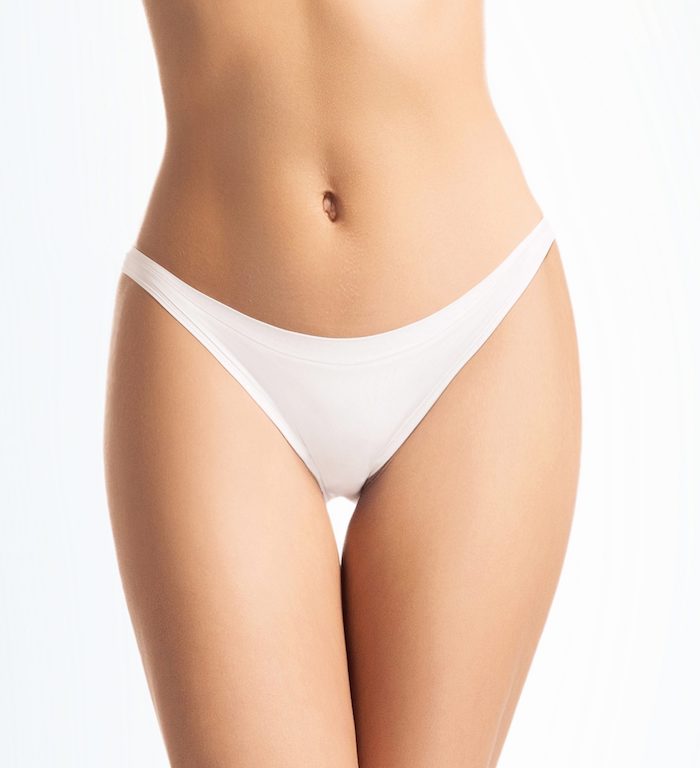 As an advocate for transparent medical care, Dr. Glatt employs an individualized approach. People have different needs and different body types. Every surgical technique must be custom-tailored to each individual. After discussing your goals, answering your questions, and assessing your medical history, he will develop a personalized treatment plan unique to your needs.
Dr. Glatt also takes a whole-life approach to surgery.
He wants to ensure that you achieve the most phenomenal results that bring you happiness for years to come. Dr. Glatt has earned impressive credentials. He is a board-certified plastic surgeon, Fellow of the American College of Surgeons, and a member of the American Society for Aesthetic Plastic Surgery. he has been named a Top Doctor by renowned healthcare research firm Castle Connolly and by the popular plastic surgery website Real Self.
How to Prepare
Two weeks before your surgery, avoid heavy alcohol use and the use of blood-thinning medication such as ibuprofen, Advil, or aspirin. Before any surgical procedure, you want your circulatory system to operate optimally. Blood thinners can increase the chance of complications. Stop smoking. Smoking increases many health risks and should be avoided to reduce the risk of complications.
Labiaplasty vs. Vaginoplasty
Some people may confuse labiaplasty and vaginoplasty. Vaginoplasty focuses on tightening the interior of the vagina. Labiaplasty concentrates on the labia majora and labia minora. Labiaplasty can correct aesthetic issues such as the labia minora being larger than the labia majora or it can balance the labia by restoring symmetry.
What to Expect During the Procedure
The duration of your labiaplasty will depend on the specific treatment plan you and Dr. Glatt decide upon during your consultation. The procedure usually takes about 90-minutes but make sure to ask at the end of your consultation so you know what to expect.
As an outpatient procedure, labiaplasty requires only a local anesthetic. Depending on your situation, IV sedation may or may not be needed. Make sure to ask about this option during your consultation.
During your procedure, Dr. Glatt focuses on achieving natural-looking results. He uses premium, dissolvable sutures that are comfortable and safe to make the recovery and aftercare as convenient as possible.
After the procedure, you can expect to spend some time recovering in a comfortable post-operative room where Dr. Glatt and his caring staff can monitor your recovery for a time before releasing you to return home.
Healthy Recovery
Make sure to follow all aftercare instructions provided by Premier Plastic Surgery Center of New Jersey. You may receive prescriptions from Dr. Glatt, including an antibiotic, a muscle relaxant, and pain medication. Please take the medication as directed. It's also important to refrain from any sexual activity for at least 6 weeks after the procedure. You want to give your body the time it needs to heal and recover. We also recommend taking up to a week off work to ensure you have the recuperative time your body needs. Discuss your pain medication with Dr. Glatt during your consultation. Patients will experience different degrees of discomfort and will require different remedies..
Satisfying Results
Every patient should feel 100% comfortable with their surgeon before undergoing a procedure. While nothing can replace a personal consultation with Dr. Glatt, please read through our patient reviews to see what's in store for you at Premier Plastic Surgery Center of New Jersey. We place an enormous value on making each patient feel comfortable at every stage of their procedure.
Every person has unique goals and circumstances and we strive to always take that into consideration when performing any procedure. Labiaplasty does not result in any decreased sensitivity.[1] Surveys of labiaplasty patients indicate a high level of patient satisfaction coupled with a low complication rate.[2] Prospective studies in patient outcomes have found women have a greatly improved body image related to their genitals and increased sexual satisfaction from labiaplasty.[3]
Complementary and Alternative Procedures
If you are experiencing stress urinary incontinence (SUI) then labiaplasty may not be the right treatment for you. You can combine labiaplasty with other treatments that treat SUI but a labiaplasty by itself isn't designed to resolve SUI. If you are considering labiaplasty as a treatment for SUI, make sure to mention this to Dr. Glatt and he can recommend alternative or complementary solutions.
Clitoral hood reduction is a related procedure that some patients elect to integrate with a labiaplasty. If clitoral hood reduction is something that interests you, please mention it during your consultation and Dr. Glatt can assess how that might affect your labiaplasty.
How Much Does Labiaplasty Cost in New Jersey?
The skills and experience of your plastic surgeon play a large role in minimizing any risk of complications. The medical consensus agrees that labiaplasty is a safe procedure with both cosmetic and functional benefits. It is also necessary that you follow your doctor's pre- and post-operative instructions. Refrain from sexual intercourse for at least 6 weeks after the procedure.
FAQ
Is labiaplasty safe?
The skills and experience of your plastic surgeon play a large role in minimizing any risk of complications. Dr. Gatt is widely published in peer-reviewed plastic and reconstructive journals and gives presentations at plastic surgeon society conferences. The medical consensus agrees that labiaplasty is a safe procedure with both cosmetic and functional benefits.  It is also necessary that you follow your doctor's pre- and post-operative instructions. Refrain from sexual intercourse for at least 6 weeks after the procedure.  
References
Placik, Otto J. M.D.; Arkins, John P. B.S. (2015). A Prospective Evaluation of Female External Genitalia Sensitivity to Pressure following Labia Minora Reduction and Clitoral Hood Reduction. Plastic and Reconstructive Surgery. October – Volume 136 – Issue 4 – p 442e-452e doi: 10.1097/PRS.0000000000001573
Frank Lista, MD, Bhavik D. Mistry, HBSc, Yashoda Singh, Jamil Ahmad, MD (2015). The Safety of Aesthetic Labiaplasty: A Plastic Surgery Experience, Aesthetic Surgery Journal, Volume 35, Issue 6, August, Pages 689–695, https://doi.org/10.1093/asj/sjv002
Goodman MP, Placik OJ, Matlock DL, et al. (2016). Evaluation of Body Image and Sexual Satisfaction in Women Undergoing Female Genital Plastic/Cosmetic Surgery. Aesthetic Surgery Journal.36(9):1048-1057. doi:10.1093/asj/sjw061