Breast Lift
Offered at our convenient location in New Jersey
Dr. Brian Glatt is a nationally recognized expert in Breast Augmentation. For more information about this procedure please view our Breast Augmentation page.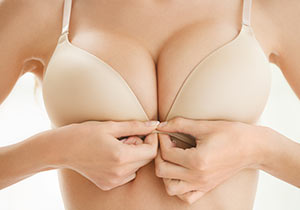 Many factors can cause a woman's breasts to droop, including weight loss, pregnancy, breastfeeding, and the natural effects of gravity over time. In addition, if at some time you ever choose to have your breast implants removed, you may need a breast lift to help tighten up the excess skin.
Board Certified Plastic Surgeon Dr. Brian Glatt incorporates several techniques to achieve a natural, balanced look for his breast lift patients. Individuals throughout Northern New Jersey, Morris County, and the entire tri-state area, often seek his keen aesthetic skills and knowledge of the latest and most innovative cosmetic and reconstructive surgical techniques.
Offering a personal touch, an exceptional artistic vision, and technical expertise, Dr. Brian S. Glatt MD, of the Premier Plastic Surgery Center of New Jersey, can help patients achieve a natural-looking, more balanced and lifted appearance with a breast lift procedure.
A breast lift, also known as mastopexy, can raise the breasts and make them look firmer and fuller.
The breast lift surgery aims to correct sagging breasts with excess skin. Removing excess skin is the main focus of the surgery. As such, incisions on the skin will always be required, but Dr. Glatt makes every effort to reduce scarring by using the least invasive incision method possible for your breast lift procedure.
Breast Lift Surgery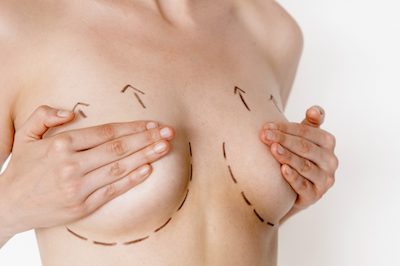 During breast lift surgery, Dr. Glatt makes an incision on the breast to remove excess skin, and then moves the nipple to a higher position, thus creating a tighter, uplifted appearance. The surgery typically takes two to three hours to complete, and there are several surgical techniques and incision options that may be used. During your breast lift consultation with Dr. Glatt at his New Jersey practice, he will help determine which method will work best for your body type and your ultimate goals.
Before and After Photos
Incision Location Options
The preferred incision for breast lifts is the periareolar method.
Dr. Glatt prefers to perform breast lift procedures using the periareolar method whenever possible for minimal scarring. During this procedure, an incision is made just around the areola and a circular patch of skin is removed. The surrounding skin is then reattached to the areola for a lifted appearance. Any resulting scars are usually hidden by darker skin at the edge of the areola and virtually unnoticeable.
Dr. Glatt will work diligently to contour your breasts and bring about your ideal outcome.
Depending on your breast size and shape, Dr. Glatt may need to remove more skin than the periareolar incision will allow. If a more extensive breast lift is needed, a vertical incision is made under the breast from the crease to the areola, with a circular incision around the areola. Excess skin below the nipple is removed, the nipple is moved to a higher position, and skin above the nipple is brought down and around to create a firmer, lifted appearance.
Breast Lift and Implants
For women who are unhappy with the size as well as the droopiness of their breasts, Dr. Glatt can incorporate the placement of breast implants while performing a breast lift procedure. The combination of breast lift and breast augmentation is popular for many women, especially as part of post pregnancy plastic surgery, and is a typical component of many "mommy makeovers" performed by Dr. Glatt.
Board Certified Plastic Surgeon Brian S. Glatt MD, FACS and his experienced staff believe a vital component to an optimal surgical outcome is advance preparation. For this reason, all surgical patients are given their post-operative prescriptions and directions for use of each medication prior to surgery. All patients are also provided with specific written post-procedure instructions, as well as information outlining what to expect following their breast lift surgery.
What to Expect Following Your Mastopexy (Breast Lift)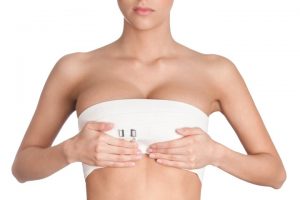 You will have a surgical wrap that will be placed on you in the operating room immediately following your procedure which should be worn until your first visit with Dr. Glatt. You should purchase a sports bra (any bra with no underwire) before surgery, and this bra should be brought to your first postoperative appointment.
Patients have found it helpful to buy several different kinds of bras of different sizes and styles and to keep them together in a bag with the receipt. You will try them on with Dr. Glatt at your first visit and he will help you decide which one(s) work the best for you and you can then return the rest. See our suggested preferred bra style for guidance.
After your first visit, a sports bra is to be worn constantly (24 hours a day), except when bathing, for several weeks following surgery. You may shower after your first visit with Dr. Glatt. You should remove your sports bra, shower, and pat your incisions dry and then replace the sports bra. Leave all tapes on your skin and pat them dry.
If you are combining a breast lift with another procedure which requires a hospital stay (such as an abdominoplasty), bring your sports bras to the hospital with you.
You will experience some bruising and swelling, a feeling of tightness in your chest, and possibly some changes in nipple sensation. All of this will get better and gradually resolve over time.
You may experience some pain or discomfort for a few days following your breast surgery. Do not hesitate to take medication for this. Remember that pain medication will make you drowsy. DO NOT DRIVE while taking this medication. Pain medicine may also make you constipated, so you may need a mild over-the-counter laxative or Dr. Glatt will prescribe you a stool softener. You will also be prescribed valium which will help relax the stretched out muscle and discomfort from this. You may take the pain medicine and the valium at the same time.
You may shower and wash your hair after your first postoperative appointment. Dr. Glatt will remove your dressings at this visit and steristrip paper tapes or glue tapes will be left over your incisions. These steristrips or tapes can get wet in the shower– they are waterproof – just pat them dry afterwards.
You will be given a prescription for an antibiotic. Please take this medication as indicated on the bottle and finish the whole course – this is very important!
You will feel tired. This is a common side effect from anesthesia, and it may be 1-3 weeks before you feel that your energy level has returned to normal. Strenuous activity and exercise should be avoided for 4 weeks. You should NOT do any heavy lifting, high reaching, vacuuming or strenuous activities like aerobics, tennis, or swimming for 4 weeks. Walking is permitted provided it is not strenuous.
It is usually several days before you can safely and comfortably drive. You can begin driving again when you can move your arms comfortably and when you are not taking any prescription medications.
Please call our office with any abnormal reactions to the prescribed medications, such as hives or itching. Let us know if you develop a temperature of over 101 or any excessive pain or swelling.
Please feel free to call our office with any questions or concerns. We want you to be as comfortable as possible during the healing process!
Contact Dr. Glatt for a Breast Lift Consultation
A breast lift performed by Dr. Glatt can create a more youthful appearance. If you are ready to learn more about the breast lift procedure, contact Morristown Plastic Surgeon Dr. Brian Glatt at his New Jersey plastic surgery practice to schedule a consultation.