Breast Lift
Offered at our convenient location in New Jersey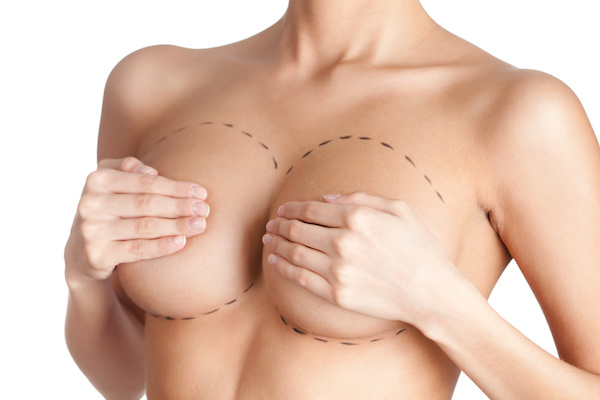 A breast lift is a way to reshape and lift the breasts to a higher, more attractive position on the chest wall. Also known as a mastopexy, a breast lift surgically removes the excess stretched skin that contributes to the breasts' elongated or deflated appearance. The remaining skin and tissue is tightened, allowing the breasts to sit in a higher and more natural or aesthetic position on the chest. This procedure can be combined with breast augmentation or a breast reduction to achieve your desired outcome.
There are many factors that can take a toll on a woman's body during the course of one's life, including weight loss, pregnancy, breastfeeding, hormone fluctuations, and the natural effects of gravity and age. (1)
If you're ready to restore this beautiful part of your femininity, Dr. Brian Glatt can help.
Dr. Glatt is a Board Certified Plastic Surgeon who offers his patients attentive and compassionate care, and a trained eye for aesthetic detail.
Dr. Glatt stays current on the latest innovations in cosmetic and reconstructive surgery and incorporates several techniques to achieve a natural, balanced look for his breast lift patients. The Premier Plastic Surgery Center of New Jersey is conveniently located to serve patients in Northern New Jersey, Morris County, and the entire tri-state area. Contact his office today or call (973) 889-9300 to schedule your consultation and learn more about the benefits of a breast lift.
Before and After Photos
About Breast Lifts in Morristown
Breasts are so much more than just body parts to a woman, and everyone has the right to feel comfortable within and enjoy the body they inhabit. If circumstances have landed you with breasts that just don't rise to the occasion, a breast lift can help. This surgery uses strategic techniques that correct the shape of the breast while cleverly concealing the incisions in the natural contours of the breast. Restoring the breast to its natural position on the chest and redistributing its volume can result in bras and swimsuits that hug curves more naturally. You also may find that garments fit more comfortably and that your decolletage is enhanced for lower necklines. In addition, the areola size is made smaller as part of this procedure in order to correct the typical stretching which can occur.
Benefits
A breast lift can drastically enhance your contours. The primary reason women seek out breast lift surgery is because they are unhappy with the appearance of their chest. They wish to regain the appearance of young, perky breasts. A breast lift can improve a woman's confidence and appearance and offers many benefits, including:
Improve the projection and volume of the breasts
Increase firmness
Elevate the position of the nipples to a perky and youthful height
Correct the size and laxity of the areolas
Enable one to feel more comfortable in and look better in their clothing and bathing suits
If you are eager to improve the shape of your breasts and are bothered by these changes in your physique, it may be time to consider a breast lift.
Candidates
The best way to tell if you would benefit from a breast lift is to examine the appearance of your chest. If you're feeling disheartened about the shape of your breasts, a breast lift may be able to correct the following common breast concerns:
Flattened, elongated breasts from lost shape and volume
Nipples that point downward or fall below your breast crease
Asymmetrical breasts due to either size or position of the areola
Disproportionate or enlarged areolas
These symptoms can not only prove uncomfortable or prohibit wearing certain kinds of clothing, they can be a source of self-consciousness. We want each of our patients to cherish their assets. A breast lift is a rejuvenating procedure that can turn back the clock and restore a woman's self-confidence regarding her body.
Your Personal Consultation in Morristown
Through careful consideration of your breast and body proportions, as well as your cosmetic goals, Dr. Glatt will tailor a breast lift procedure that ensures superior results. During your personal consultation, you'll discuss your medical history and aesthetic goals.
This will include previous surgeries, present asymmetries, and your current breast health. Other factors to consider are your risk or history of breast cancer, abnormal mammograms, and whether you intend to breastfeed in the future. Your weight history is also of interest, as fluctuations can alter the volume of the breast.(2) Of course, if you have had children also dramatically affects the shape, size and contour of the breasts as well. These details will help Dr. Glatt customize your procedure to create results that are unique to you and enhance your anatomy. You'll be provided with detailed instructions as to how to best prepare for your breast lift and what to expect during your recovery.
If you'd like to learn more about the breast lift procedure, contact the Premier Plastic Surgery Center of New Jersey today to schedule your personal consultation.
Breast Lift Procedure
During your breast lift surgery, you'll be under general anesthesia and resting comfortably. Dr. Glatt prefers to perform breast lift procedures using the least amount of visible scars possible. As such, a periareolar method will be used whenever possible for minimal scarring. More commonly, however, a circumvertical method is required, and this is the most common type of breast lift procedure performed by Dr. Glatt. This technique utilizes a scar around the areola, just on the border of the lighter and darker skin, as well as a vertical incision along the lower pole of the breast; this is commonly referred to as a "lollipop" type of scar. For the pure periareolar approach, an incision is made just around the areola, and a circular patch of skin is removed. The surrounding skin is then reattached to the areola for a lifted appearance. Any resulting scars are usually hidden by darker skin at the edge of the areola and are virtually unnoticeable.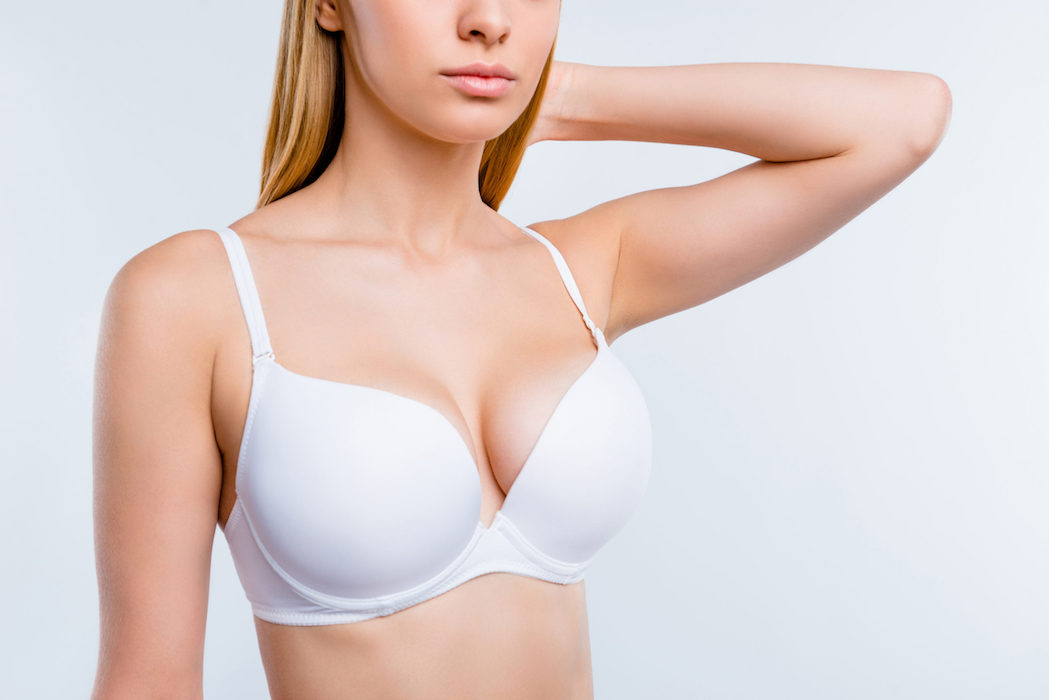 Dr. Glatt is committed to achieving his patient's ideal outcomes. However, depending on your breast size and shape, Dr. Glatt may need to remove more skin than the periareolar incision or the circumvertical incision will allow. If a more extensive breast lift is needed, a vertical incision combined with a horizontal incision may be required and is made under the breast from the crease to the areola as well as a small horizontal incision within the fold of the breast on its undersurface in addition to a circular incision around the areola. Excess skin below the nipple and within the lower pole of the breast is removed, the nipple is moved to a higher position, and skin above the nipple is brought down and around the lower curve of the breast to create a firmer, lifted appearance.
Recovery and Aftercare
Medication
You may experience some pain or discomfort for a few days following your breast surgery, however most patients who have breast lift surgery experience little to no pain at all! Most patients are showering and using their arms the day after surgery and are driving within 24-48 hours. You will also be prescribed valium, which will help relax the muscles and ease discomfort if there is any initially. You will also be given a prescription for an antibiotic. Please take this medication as indicated on the bottle and finish the whole course – this is very important!
Postoperative Dressing
Immediately following your procedure, you'll be placed in a surgical wrap which should be worn until your first postoperative visit with Dr. Glatt which takes place the day following your procedure. You should purchase a sports bra (any bra with no underwire) before surgery, and this bra should be brought to your first postoperative appointment. Dr. Glatt will remove your dressings at this visit, and special tapes will be left over your incisions. These tapes can get wet in the shower– they are waterproof – just pat them dry afterward. After your first visit, wear your sports bra 24 hours a day, except when bathing, for the next several weeks following surgery.
Life After A Lift
You may experience some bruising and swelling, a feeling of tightness in your chest, and possibly some changes in nipple sensation. All of this will improve and gradually resolve as you heal.
After your breast lift, you may feel tired. This is a common side effect from anesthesia, and it may be a few days before you feel that your energy level has returned to normal. Strenuous activity and exercise should be avoided for four weeks. You should not do any heavy lifting, high reaching, vacuuming, or strenuous activities like aerobics, tennis, or swimming during this time.
Please call our office with any abnormal reactions to the prescribed medications, and let us know if you develop a temperature or any excessive pain or swelling. As always, call our office with any questions or concerns. We want you to be as comfortable as possible during the healing process!
Results
You may see results right away, but it will take a few months for the breasts to adjust to their new position and for any visible scars to fade. By maintaining a healthy lifestyle and weight, you'll be able to keep your perky, gorgeous results for years to come. To learn more about the other services offered at Premier Plastic Surgery Center of New Jersey, follow Dr. Glatt's blog!
How Much Does a Breast Lift Cost in New Jersey?
Your breast lift surgery will be tailored to you, and so the total cost of your procedure will depend on the extent of the surgery and the techniques that Dr. Glatt sees appropriate to employ. You'll be given an accurate estimate of the price of your breast lift during your personal consultation. At the Premier Plastic Surgery Center of New Jersey, it's important that patients are able to attain their aesthetic ideals and enjoy their results. We offer several financing options to ensure that you are able to achieve the bustline of your dreams.
References
Ramanadham SR, Rose Johnson A. Breast Lift with and without Implant: A Synopsis and Primer for the Plastic Surgeon. Plast Reconstr Surg Glob Open. 2020;8(10):e3057. Published 2020 Oct 28. doi:10.1097/GOX.0000000000003057
Qureshi AA, Myckatyn TM, Tenenbaum MM. Mastopexy and Mastopexy-Augmentation. Aesthetic Surgery Journal. 2018;38(4):374-384. doi:10.1093/asj/sjx181