Restylane
Offered at our convenient location in New Jersey
Restylane Is a Filler That Adds Volume to Depleted Skin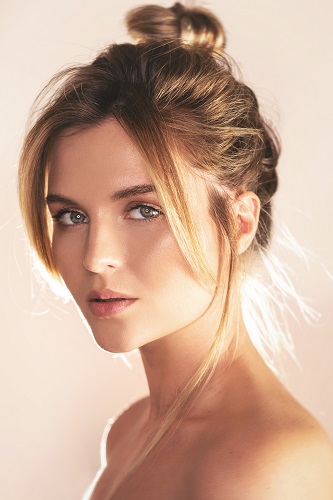 Smile lines, creases, and under-eye hollows appear as the face ages, and time only adds to their severity. By plumping the skin from within, Restylane can address the most noticeable and common issues facing mature individuals.
Dr. Brian S. Glatt and his team are extremely well-versed in the use of Restylane, as he is with all of the latest injectable filler materials. Restylane can treat fine lines, reduce the appearance of deeper wrinkles and folds, add facial volume, or enlarge lips.
To experience the benefits of Restylane for yourself, please contact our office in Morristown, New Jersey. We proudly serve the needs of our surrounding communities in Morris County. Dr. Glatt also offers virtual consultations for those who are unable to visit us in person. No matter where you log on, we are ready to connect with you.
Before and After Photos
About Injectable Fillers
As the human body ages, it produces less collagen and elastin. These are the building blocks of healthy skin. Over the years, gaps begin to emerge below the surface. The skin may hang away from its underlying muscles and soft tissue, developing wrinkles. Injectable fillers literally fill these gaps and smooth the lines above.
Hyaluronic Acid
Restylane contains hyaluronic acid (HA), a substance that is found naturally in the body.[1] HA helps keep the skin lubricated and moisturized. When injected into facial skin, the hyaluronic acid attracts water molecules that fill, hydrate, and smooth the treatment area.
Benefits of Restylane Treatment
Restylane is approved by the Food and Drug Administration (FDA) to treat fine lines on the face and to add volume to the hands.[2] By providing definition and fullness to the skin, Restylane treats some of the most pervasive skin problems. The product line allows for a great array of variation depending on which areas you want to enhance.
Restylane Treatment Areas
Cheeks – The midface can benefit from a boost, courtesy of Restylane Lyft, Defyne, or Restylane-L.
Temples – To fill out the withering area where crow's feet often appear, consider a treatment with Restylane Lyft.
Jawline – Gain definition and added dimension along the lower face. Restylane-L, Defyne and Lyft can help.
Perioral Lines – When persistent creases appear along the edge of the lips and extend down to the sides of the chin, they can appear blunt. Restylane Refyne and Defyne can fill the space beneath the creases along the mouth to provide support and evenness to the skin. These Restylane products are also ideal for treating commissures and smoker's lines. Defyne and Refyne can address the unsightly wrinkles caused by years of smoking and bring the luster back to dry, deflated lips.
Nasolabial Folds – The lines that descend from the sides of the nose to the corners of the mouth are often referred to as nasolabial folds. They form parentheses along the contours of the mid-face, and they deepen with age if they are not treated thoroughly and precisely. Dr. Glatt recommends the application of Restylane-L, Refyne and/or Defyne to comprehensively minimize the appearance of nasolabial folds.
Lips – The optimal Restylane products for lip definition and enhancement are Kysse, Refyne and Defyne. The signature arch along the top of the lip is called the vermilion line. Over time, the border between the lips and the surrounding skin becomes blurred. Restylane can redefine the vermilion line and add definition to the contours of the mouth.
Tear Trough – The pronounced ridge that appears below the eyes at the junction of the cheek is known as the tear trough. Restylane-L can fill this gap and create a seamless flow from the undereye region to the cheeks.
The versatility of Restylane's family of products lies in the formulation of each solution. Lyft, Silk, and Restylane-L are very cohesive, bolstering your subdermal structures with a hearty consistency. On the other end of the spectrum, Defyne, Refyne and Kysse are silky and more flexible.
To experience the benefits of Restylane injections for yourself, please contact Premier Plastic Surgery Center of New Jersey.
Eligible Candidates
During a Restylane consultation with Nurse Injector Katelyn Peterpaul, she will determine if the procedure is right for you. Injectable fillers are ideal for patients with mild to moderate wrinkling of the skin. If you struggle with more pronounced ptosis (sagging), then our expert aestheticians may recommend an alternative procedure to address your concerns. Please call our Morristown office at (973) 889-9300 to schedule an appointment. We also provide virtual consultations to suit your needs and schedule constraints.
To learn more about Premier Plastic Surgery Center of New Jersey, please visit our blog. It is full of insights and inspiration to help you make an informed decision about your next cosmetic move.
Preparation and Procedure
Restylane is a minimally invasive procedure. It is so easy and well tolerated, you may be ready for your first session immediately following your consultation.
We will begin by cleansing the injection site(s). Restylane is administered through an ultrafine needle to ensure precise placement and depth. The number of units you receive will depend on the extent of your treatment area and the exact Restylane product used (Lyft vs. Silk, for example).
Most Restylane products contain lidocaine to minimize discomfort during the procedure. If you are concerned about the sensation of an injectable filler, please tell us. We can address your concerns and explain the best options available to you.
Recovery and Results
Restylane injections are safe, effective, and produce results that can be noticed immediately. No recovery period is needed following the treatment. Patients who receive Restylane injections during their lunch hour can return to work that same afternoon.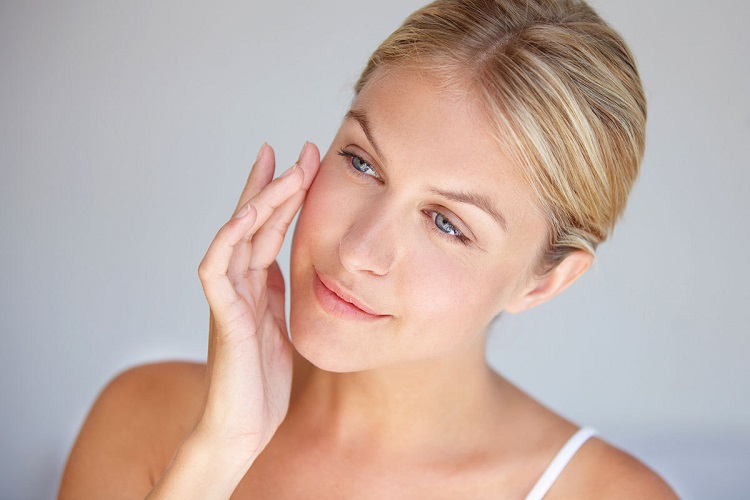 Please avoid itching or irritating the injection site(s). Your clinician may massage the area immediately following the Restylane injection, but you should not aggravate the healing process. Great results are worth the wait.
Within a matter of 4-7 days, the Restylane solution will adapt to the contours of your skin and display the full effects of your treatment. Restylane injections produce a natural-looking, youthful glow that can last for up to six months.
To get a preview of your fulfilling results, please visit our reviews page. Patient satisfaction is our top priority, so we are always thrilled to receive kind words from our valued patients.
Complementary and Alternative Procedures
Facial wrinkles can be attributed to several factors. Restylane addresses the gaps that emerge beneath the skin, but muscular contractions also exacerbate fine lines. Every time you smile or wink, the musculature lining your face contracts. These contractions pull at the skin, puckering it. Over time, the skin has trouble resuming its smooth appearance, and repetitive muscular contractions are often to blame. Botox Cosmetic disrupts facial stress to bring a relaxed look back to your skin.
Dr. Glatt can advise you as you explore your aesthetic options, so call (973) 889-9300 to discuss your goals: present and future.
For more pronounced skin laxity, consider the comprehensive benefits of a facelift. Dr. Glatt can remove excess skin and fat deposits to bring a youthful, taut look to your features. A great facelift must balance subtlety and effectiveness, and Dr. Glatt understands this fine line perfectly.
One of the great features of Restylane is that it allows the recipient to preview how a facelift will benefit their appearance. Enjoy the voluminous contours of an injectable filler for several months and then reconsider a more permanent surgical lift.
Contact Premier Plastic Surgery Center of New Jersey Today
FAQ
How much does Restylane cost in New Jersey?
The cost of a Restylane treatment depends on how many units of the solution you request. Dr. Glatt will provide transparent pricing and explain the cost/benefit breakdown as it pertains to your unique case. To extend the results of Restylane, you may want to schedule a follow-up appointment after approximately six months. Thank you for considering Premier Plastic Surgery Center of New Jersey.
Which is the best injectable filler?
Every injectable filler is formulated differently. In addition to Restylane, Dr. Glatt carries a number of Juvéderm products, including Juvéderm XC and Juvéderm Voluma XC. They all harness the hydrating power of hyaluronic acid, but are specialized to treat specific areas. Voluma, for example, is a great way to add volume to the cheeks. Dr. Glatt also carries non-HA injectable fillers like Radiesse. Its calcium microspheres provide structure to subdermal facial features and promote collagen production for up to two years. The only way to determine which filler is best for you is to schedule a consultation with Dr. Glatt.
References
Goa, K. L., & Benfield, P. (1994). Hyaluronic Acid. Drugs. 47, 536–566. https://doi.org/10.2165/00003495-199447030-00009
U.S. Food and Drug Administration website (2018). Dermal Fillers Approved by the Center for Devices and Radiological Health. Retrieved from https://www.fda.gov/medical-devices/cosmetic-devices/dermal-fillers-approved-center-devices-and-radiological-health