Restylane
Offered at our convenient location in New Jersey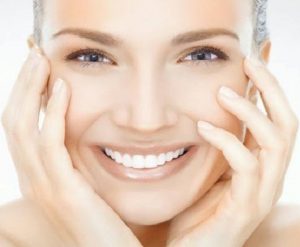 Dr. Glatt is extremely well-versed in the use of RESTYLANE, as he is with all of the latest injectable filler materials. RESTYLANE can treat fine lines, reduce the appearance of deeper wrinkles and folds, add facial volume, or enlarge lips. This treatment contains hyaluronic acid, a substance that is found naturally in the body and helps keep the skin lubricated and moisturized. When injected into facial skin, the hyaluronic acid attracts water molecules that fill, hydrate, and smooth the treatment area.
RESTYLANE injections are safe, effective, and produce results that can be noticed immediately. No recovery period is needed following the treatment. Patients who receive RESTYLANE injections during their lunch hour can return to work that same afternoon!
RESTYLANE injections produce a natural looking, youthful glow that can last for up to six months.
During a RESTYLANE consultation at Premier Plastic Surgery Center of New Jersey, Dr. Glatt will determine if the procedure is right for you.
Contact Premier Plastic Surgery Center of New Jersey Today
For information about RESTYLANE, contact Premier Plastic Surgery Center of New Jersey today. Dr. Brian S. Glatt will evaluate your skin and recommend the best treatment for your individual needs.