Importance of Exfoliation
Offered at our convenient location in New Jersey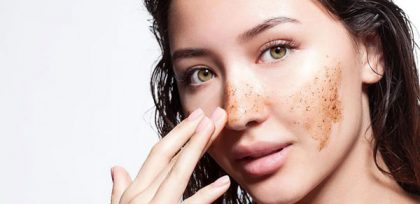 Exfoliation promotes healthy, glowing skin.
Sure, you are already cleansing, moisturizing, and using a sunscreen every day of the year, but if you are not exfoliating properly, your skin isn't going to be as healthy as it could be.
What is Exfoliation?
Exfoliation is basically removal of the dead skin cells on your skin's surface. Exfoliation can be performed by mechanical means by using abrasive scrubs or devices, or chemically using acids or enzymes that dissolve and remove the dead skin cells without scrubbing.
Why is it Important to Exfoliate?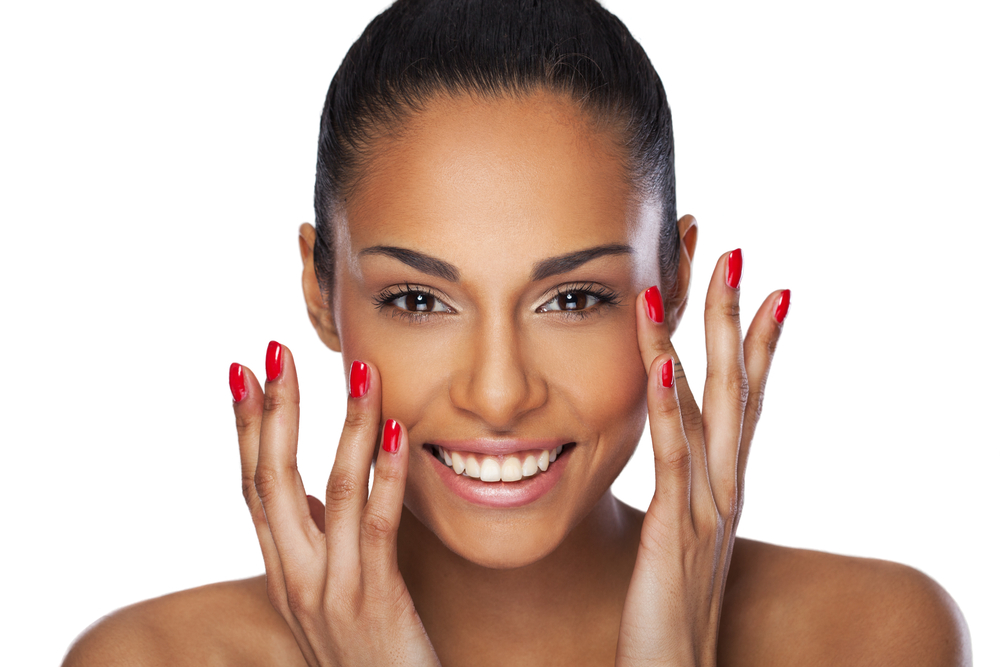 We are all aging, and part of the process involves cell regeneration slowing down. This means that your body will keep getting slower at shedding skin cells and generating new ones. As this happens, old skin cells start to pile up on the surface of your skin, it will start to leave your skin looking dull, rough, and dry. Also, the build-up of dead skin cells can result in excess oil and clogged pores, which will lead to blemishes and acne.
Proper exfoliation removes the barrier of dead skin cells that clog your pores and uncovers fresh new cells. This process will allow any moisturizing or hydrating products to penetrate more deeply, which in turn will make them as effective as they were designed to be. A regular exfoliating routine will leave your skin looking healthy and radiant.
What is the Best Way to Exfoliate?
In order to choose the best type of exfoliation that your skin requires, the health and sensitivity of your skin must be carefully examined. If you have sensitive skin or acne, you will want to choose an exfoliating product and method very carefully. A professional aesthetician will be able to help you choose the method that is most appropriate for you. A few of the preferred methods at Premier Plastic Surgery Center of New Jersey are:
DERMAPLANING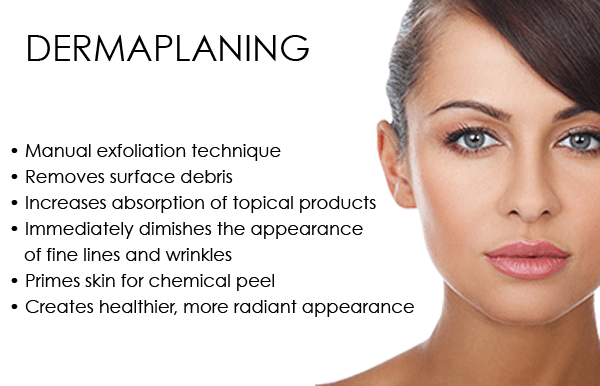 Sometimes referred to as epidermal leveling or blading, dermaplaning is a medical skin treatment consisting of manual exfoliation of the outermost layers of the epidermis.
The treatment is safely performed using a sterile surgical blade, and the skin is gently exfoliated, removing dead skin cells and impurities. During this treatment, vellus hair, commonly know as "peach fuzz" is also removed, however, this hair will not grow back any thicker or darker than it was before treatment.
Dermaplaning may be done as an alternative to a chemical peel, or as the first step of a multi-level treatment which combines dermaplaning with a chemical peel, for deeper penetration of the peel.
HYDRAFACIAL MD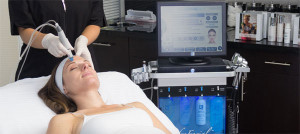 The HydraFacial MD is a medical grade, facial resurfacing treatment that can be given in as little as 30 minutes. It promotes long-term skin health benefits and can be tailored to meet the specific needs of all skin types.
The multi-step treatment cleanses, evenly exfoliates and extracts to remove impurities and dead skin cells while simultaneously replenishing vital nutrients including Antioxidants, Peptides, and Hyaluronic Acid. The HydraFacial MD offers instant, noticeable results with no downtime or discomfort.
In clinical studies performed by leading U.S. doctors, the HydraFacial MD was shown to provide better results than many other skin rejuvenation devices. Most importantly, the HydraFacial MD is the only hydradermabrasion machine that uses the patented 4-in-1 Vortex Technology.
The ergonomically designed, dual-functioning handpiece provides precise control over serum type and flow, enabling your Aesthetician to tailor the treatment to different skin types and concerns. In addition, each treatment uses a series of unique HydroPeel tips – with multiple edges to gently exfoliate the skin several times per pass, achieving better, more even results.
CHEMICAL PEELS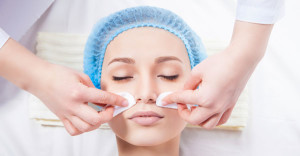 Chemical Peels rejuvenate the surface of the skin to help treat fine lines and wrinkles as well as smooth out pigment issues. These treatments aim to accelerate skin exfoliation to create renewed, healthier looking skin and a more uniform complexion.
All of the peels and skin care treatments at Premier Plastic Surgery Center of New Jersey are individualized and specifically selected and administered by our licensed skin care professionals. Our peel options are constantly changing and evolving to keep your skin in the best of health.