Body Lift
Offered at our convenient location in New Jersey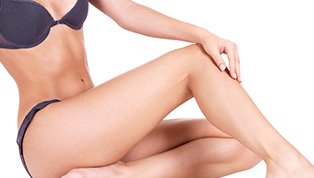 Following significant weight loss, whether from bariatric surgery or from diet and exercise, most people are left with significant amounts of excess loose skin which has lost the ability to contract around them. A total body lift is a procedure which provides dramatic results to individuals who have excess skin in the central area of their body. Those who have had bariatric surgery or who have lost significant amounts of weight may be good candidates for this body contouring procedure. Excess skin can be removed from wherever it might have accumulated, including the buttocks, hips, thighs, and abdomen.
 Dr. Brian Glatt has trained with esteemed plastic surgeons. His many satisfied Body Lift patients include Amanda Arlauskas of The Biggest Loser. Reach out to The Premier Plastic Surgery Center of New Jersey to learn more about body lifts today. 
What is a Body Lift?
A body lift is a cosmetic surgery procedure that removes excess skin and tissue from the upper body, lower body, or both. A total body lift addresses both the upper and lower body. The surgery eliminates your sagging, hanging skin to achieve an overall smoother, tighter body contour. The result is a circumferential improvement in your silhouette.
If you have accomplished major weight loss or have given birth, you may have loose skin and tissue that takes away from your physique.
Your excess skin may even be a source of physical discomfort or impede comfortable mobility. A body lift alleviates these issues. Studies show that contouring procedures, like total body lifts, drastically improve quality of life for patients who have lost significant weight with bariatric surgery.1
In order to tighten and trim your contours, Dr. Glatt will eliminate excess skin from the appropriate areas of your body. The remaining skin is strategically sutured into a smooth contour. If you have stubborn fat pockets remaining after your weight loss, Dr. Glatt will recommend incorporating liposuction into your body lift surgical plan. 
A longer recovery time generally accompanies total body lifts; patients will need to set aside up to six weeks for recovery. Dr. Glatt will discuss details of your recovery at your consultation. The results of your body lift will last the rest of your life when maintained with a healthy, active lifestyle. 
Before and After Photos
Candidates
When the dimensions of the body fluctuate due to weight gain or pregnancy, the skin on the body stretches to accommodate the changes. Unfortunately, your skin does not retract once you give birth or lose your excess weight. Your loose, hanging skin can remain as a frustrating side effect of your accomplishment. Patients who have undergone major weight loss or multiple pregnancies may even experience loose skin to the degree that it impedes their ability to exercise and share intimacy with confidence. 
Age and environmental factors can further impact skin laxity, leading to flabby, stretched skin. Skin can stretch out almost anywhere on the body: the abdomen, arms, thighs, and buttocks are just some of the places that can be negatively impacted by stretched skin. 
In many cases, the outcomes of a total body lift give patients the confidence they need to hit the gym more regularly, enabling them to become the fittest, healthiest version of themselves.2
Ideal body lift candidates are within a few pounds of their goal weight and are in overall good health. Smoking can drastically impede the body's ability to heal following a large surgery such as a Body Lift. Dr. Glatt insists on candidates for this surgery to stop smoking at least 6 weeks pre-op and ideally 3 months.
The Biggest Loser
Amanda Arlauskas was the third finalist for season eight of The Biggest Loser. The Biggest Loser TV show helped improve Amanda's health and appearance. But, as she said, "I really feel that this journey is only half over for me. I have excess skin that, despite my continued training and exercise, needs to be surgically removed."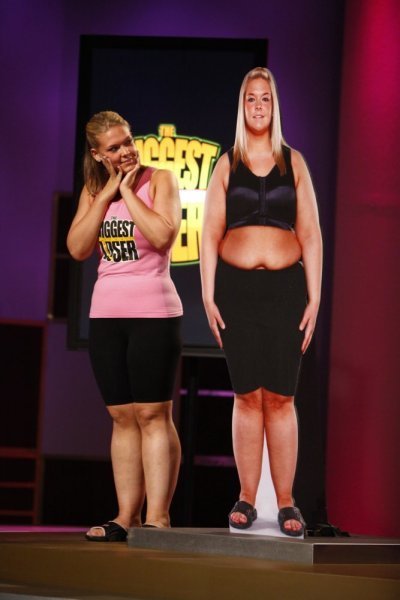 It was very frustrating to Amanda to have worked so hard to lose over 100 pounds and yet, feel "even more uncomfortable in [her] own body then [she] did before the weight loss."
After her consultation with Board Certified Plastic Surgeon, Brian S. Glatt, MD, FACS Amanda scheduled a body lift, to remove the excess, sagging skin that she was left with after her massive weight loss. Amanda went shopping for her FIRST bikini. The adage, "a picture is worth a thousand words," is certainly applicable to the photos below!
A recovery period of four to six weeks can be expected after a body lift but Dr. Glatt's patients agree that the time is well-worth the transformative results! If you maintain a healthy, active routine, the results of your body lift will last the rest of your life!

Consultation
Dr. Glatt will assess your candidacy for a body lift during your private consultation at the Premier Plastic Surgery Center of New Jersey. No procedure is performed lightly at Dr. Glatt's practice. He will take time to answer your questions and make sure every element of your surgical plan is appropriate for your unique case. He will examine your skin and overall body contours to get a sense of the areas that are in need of tightening and contouring. You will also be asked to share your medical history and medication use.
Dr. Glatt works closely with his patients. If he believes that you will benefit from a targeted lifting procedure of your upper or lower body, versus a total body lift, he will share his professional opinion. If you are a woman who has given birth and maintained your weight, for example, you may simply require a Tummy Tuck procedure to get your slim body contours. Mothers who are not planning on becoming pregnant again might also consider our Mommy Makeover package.
Procedure
A total body lift is an extensive, transformative procedure. The time required for body lift surgery can range from 4 to 8 hours. The length of your surgery will vary based on the extent of your procedure. You will receive your body lift under general anesthesia at either Morristown Medical Center or St. Barnabas Medical Center, both of which are fully accredited. Dr. Glatt prioritizes the safety of his patients at all stages of the surgical process.
Body lift surgical dates are, on average, scheduled four to six weeks in advance. Dr. Glatt will provide detailed instructions prior to your surgery to help you prepare for a comfortable recovery experience and optimal results.
Generally, the goals of a total body lift are:
The removal of your loose skin
The repair of your abdominal and other strained muscles, if necessary
The removal of excess fat with liposuction, if necessary
The creation of a tight, smooth circumferential figure
Liposuction may be incorporated into your body lift to help eliminate stubborn fat pockets. This delivers the smoothest, most targeted shape for you.
The incision placement for your body lift will be made in locations where they can be concealed by your natural body contours and swimwear.
An overnight stay at the hospital in a private room will be required following Body Lift surgery. Dr. Glatt and his surgical team will take care of you before you are approved to begin your outpatient recovery.
Recovery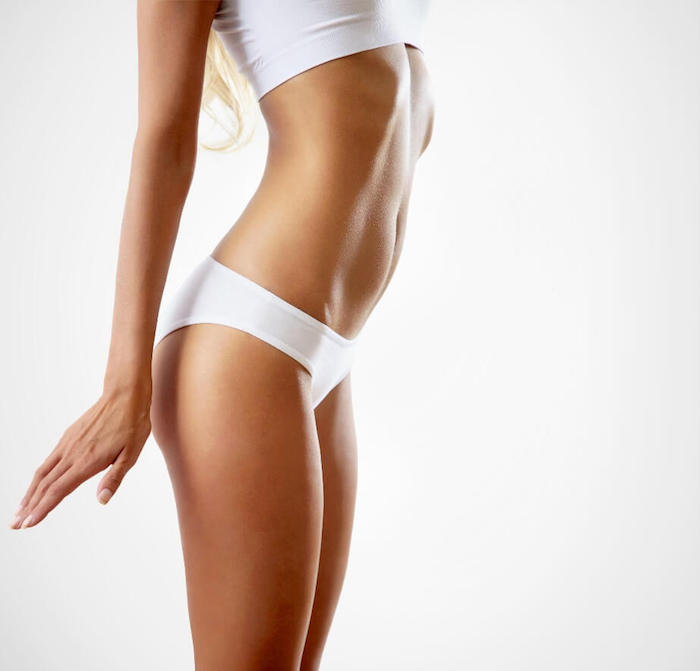 The majority of your healing from your body lift will take place within the first four to six weeks. Most patients will need to take at least two to three weeks off work. Your recovery timeline will vary based on the extent of your procedure and the physical demands of your job. Your personalized recovery instructions will set you up for a comfortable recovery and help minimize your downtime.
You will be prescribed medications to assist with your recovery. Medications often include an antibiotic, a muscle relaxant, and pain medication. Oral arnica will also be provided to help minimize bruising and swelling. You will receive a compression garment to wear postoperatively, at no additional cost to you.
Results
Your body will continue to slim down and accept its new contours for six months to a year or more after your procedure. Dr. Glatt will schedule you for follow-up appointments throughout this time to monitor your progress and celebrate the outcomes of your procedure with you.
Contact Us for Body Contouring in New Jersey
To schedule an appointment with Dr. Glatt to discuss whether body contouring is right for you, contact Premier Plastic Surgery Center of New Jersey today. Dr. Glatt will devise a customized surgical plan that will provide the best solution for your individual cosmetic needs.
FAQ
How much does a body lift cost?
The price of your body lift will be provided to you once the details of your surgical plan has been determined by Dr. Glatt. At the end of your consultation you will receive a personalized, customized cost estimate. 

Is body lift covered by insurance?
Most insurance providers will not cover the cost of body lift surgery. If your excess skin causes rashes and other irritations in your abdominal area, part of your body lift procedure may be covered by insurance. Each insurance plan will have specific criteria for coverage and you should check with your insurance provider prior to your consultation if you believe insurance may be involved. 
References
Ashrafian, Hutan., Athanasiou, Thanos., Harling, Leanne., Darzi, Ara., & Toma, Tania. (2018). Does Body Contouring After Bariatric Weight Loss Enhance Quality of Life? A Systematic Review of QOL Studies. Obesity Surgery, Vol 28, 3333-3341. doi: 10.1007/s11695-018-3323-8
Coleman, J., Conrad, M.H., Gosman, A.A., Rohrich, R.J.. (2006). Simplifying circumferential body contouring: the central body lift evolution. Plastic Reconstructive Surgery, Volume 118, 2, 525-35. doi: 10.1097/01.prs.0000234652.49061.28