Latisse
Offered at our convenient location in New Jersey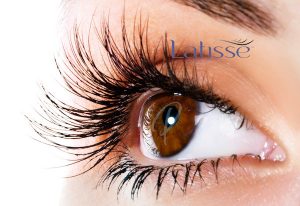 Latisse is a topical solution that cultivates the growth of thick, healthy eyelashes. If you struggle with patchy or stubby lashes, Premier Plastic Surgery Center of New Jersey can help.
Under the expert leadership of Dr. Brian S. Glatt, our dedicated staff will transform your appearance in the blink of an eye. With Latisse, you can have the luscious lashes you always dreamed of, with or without mascara. And the best part: they are all natural and all yours!
Our office is conveniently located in Morristown, NJ to proudly serve the needs of Newark, Edison, and the greater New York City region. Contact us online or call (973) 889-9300 to schedule an appointment.
The Science of Great Lashes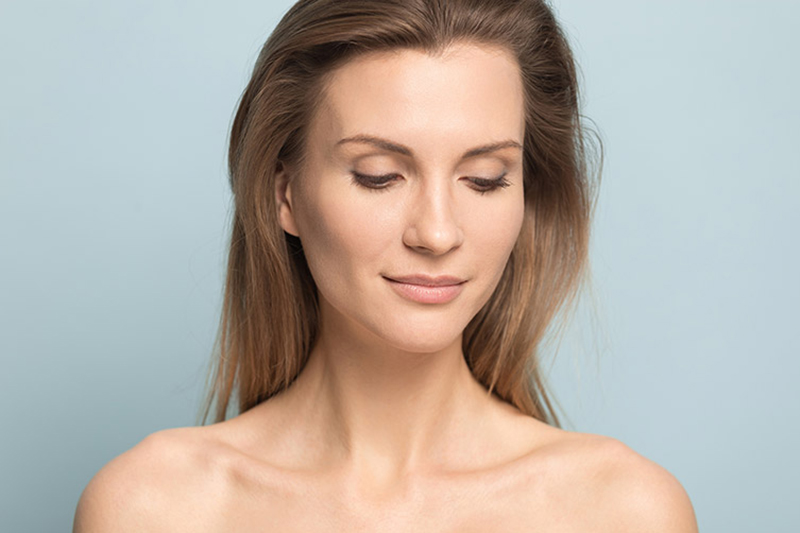 Latisse is the first treatment approved by the Food and Drug Administration (FDA) for use by people with inadequate eyelash length or thickness. Some individuals simply do not grow a full spate of lashes, a condition called hypotrichosis.[1] Daily use of Latisse (bimatoprost ophthalmic solution) produces thicker, longer and darker eyelashes in four to eight weeks, with full results at sixteen weeks.
The History of Latisse
Bimatoprost was originally engineered to alleviate complications from glaucoma. One unexpected byproduct of bimatoprost treatment was the growth of lustrous eyelashes. In fact, some patients reported such long, flowing eyelashes that they were smudging the surface of their eyeglasses every time they blinked.[2]
What began as a fringe benefit has become a well-calculated wellspring of enhancement. Latisse is specifically formulated to harness the restorative power of bimatoprost. Your lashes will flourish when you use Latisse as directed by Dr. Glatt.
How Does Latisse Work?
Follicles function in cycles. The growth phase is known as anagen while the resting phase is called telegen. Latisse works by extending the anagen phase, producing vibrant growth for longer than you normally would.[3] The benefits of lash enhancement can endure for several months when you use Latisse consistently.
Benefits of Latisse
One of the main perks of Latisse is its convenience. You can apply it from the comfort of your home after your initial consultation at Premier Plastic Surgery Center of New Jersey. Dr. Glatt will illustrate how to use Latisse, at which point you can integrate the process into your daily beauty regimen.
Another great benefit of this rejuvenative serum is that it allows you to grow your own eyelashes. There is no need for expensive yet ineffective false lashes that look unnatural on your lids. Latisse empowers your follicles to grow hair on their own accord. To experience bold, dramatic eyelashes, contact Dr. Glatt at your earliest convenience.
Eligible Candidates
If you struggle with short, lackluster lashes, then Latisse may be the ideal solution for you. Please inform Dr. Glatt if you have a history of macular disorders such as edema, degeneration or swelling. Persistent inflammation may also prevent you from experiencing the benefits of Latisse treatment. Dr. Glatt can determine your eligibility for eyelash restoration during a comprehensive consultation.
Private Consultation
One of the great perks of consulting with Premier Plastic Surgery Center of New Jersey is meeting our friendly, knowledgeable staff. Our Aestheticians, for example, bring medical expertise and cosmetic artistry together for your benefit.
Your consultation begins with a brief physical examination of the eyelashes. If your aesthetician believes that Latisse will help you grow longer, thicker lashes, then she will proceed with a demonstration of how to use the product. On the other hand, if another approach would be more beneficial, we will discuss your alternative options. Rest assured, each member of our team works in concert with Dr. Glatt, taking cues from his esteemed leadership.
Feel free to read through our blog for a better grasp of Dr. Glatt's signature approach to enhancement. You can also familiarize yourself with his demeanor by visiting our media page. Dr. Glatt has appeared on Entertainment Tonight, CNN, and The Today Show just to name a few. He understands how to emulate movie star eyelashes on a practical budget. Call (973) 889-9300 to schedule some facetime with the one and only Dr. Brian Glatt.
The Latisse Procedure
If you qualify for Latisse treatment, one of our aestheticians can demonstrate how to properly use the product. Latisse is designed to be applied once daily, after your face has been washed and is free of make-up. Most clients commonly swab the solution onto their top eyelids in the evening before bedtime. Contact lens wearers should remove their lenses prior to applying Latisse, and reinsert their lenses fifteen minutes after application.
To apply, place one drop of Latisse on the sterile applicator (included) and brush the applicator along the skin at the base of the upper eyelashes. Draw the applicator from the inner to outer part of your lash line. There is no need to apply Latisse to the lower lashes. The product will gradually spread to your lower lash line automatically as you blink. Latisse is not placed directly into your eye; it is only applied to the outer skin of the eyelid. Repeat the process on the opposite eyelid and you are on your way to naturally produce fuller and longer eyelashes.
Ravishing Results
Data doesn't lie. To get an idea of how transformative Latisse truly is, just look at the numbers. In clinical studies, daily use of Latisse resulted in lashes that were 106% fuller, 25% longer, and 18% darker at sixteen weeks.
But facts and figures pale in comparison to your satisfaction. Dr. Glatt thrives on improving his patients' appearance and confidence. One look at his rave reviews will illustrate how dedicated Dr. Glatt is to his work and his community.
Complementary and Alternative Procedures
Eyelashes accentuate your upper face, but if you need foundational enhancement, consider our full suite of services. Eyelid surgery (blepharoplasty), for example, can smooth away persistent wrinkles and droopiness on the lids. You can enjoy a more alert, youthful gaze after a visit with Dr. Glatt.
To address wrinkles and fine lines surrounding the eyes, Botox Cosmetic is a wonderful resource. Botox eases the persistent muscular contractions that pull at the skin. When the face relaxes, it allows you to express the emotions you wish to convey rather than the crease of every squint and wince.
But wrinkles have more than one root cause. As the body ages, it produces less collagen and elastin. Gaps emerge beneath the surface, allowing skin to sag away from its underlying tissue. Injectable fillers add volume to mature, depleted skin. Solutions like Radiesse, Juvéderm and Restylane literally smooth the skin from within.
Regardless of your aesthetic needs, Dr. Glatt is the best possible copilot on your road to rejuvenation. Call (973) 889-9300 to discuss Latisse and/or any of the other procedures outlined above.
Latisse Checklist
Wondering if Latisse is right for you? Here are a few quick facts to keep in mind as you explore your options for eyelash rejuvenation.
Latisse is to be used daily, but if you miss an application, do not apply more than once a day. Just continue your application schedule the next evening.
Use only the sterile applicators supplied with the Latisse kit to apply the product.
Do not apply Latisse into the eye or to the lower lid. Blot any excess solution with a tissue.
Keep the tip of the bottle from touching your fingers or any other unintended surface to prevent contamination by common bacteria.
The active ingredient in Latisse lowers intraocular pressure. If you are already using IOP-lowering medication, consult with your eye doctor before you try Latisse.
If you discontinue daily use of Latisse, your eyelashes will gradually return to their pre-treatment appearance.
Latisse is not recommended for pregnant or nursing women.
Latisse is available for purchase from our Morristown, New Jersey office and has become one of our most popular products. For additional information about Latisse, please contact Premier Plastic Surgery Center of New Jersey.
FAQ
How much does Latisse cost in New Jersey?
The cost of Latisse fluctuates periodically, so it is important to get an accurate estimate close to the date of your first session. Dr. Glatt prides himself on always providing transparent pricing for his various services as part of the thorough consultation process. In the meantime, feel free to check our financing page to learn more about our credit and payment options. 

We are also happy to partner with the Allē rewards program to extend a set of loyalty incentives to you, our valued clients. You deserve dazzling lashes without drastic prices, and Premier Plastic Surgery Center of New Jersey is here to help. 
References
Fagien S. (2010). Management of hypotrichosis of the eyelashes: Focus on bimatoprost. Clinical, Cosmetic and Investigational Dermatology. 3, 39–48. https://doi.org/10.2147/ccid.s5488 
Bitton, E., Courey, C., Giancola, P., Diaconu, V., Wise, J., & Wittich, W. (2017). Effects of LATISSE (bimatoprost 0.03 per cent topical solution) on the ocular surface. Clinical and Experimental Optometry. 100 (6) 583-589. https://doi.org/10.1111/cxo.12507
Manufacturer's website. (2021). Latisse product page, retrieved from: https://www.latisse.com/AboutLatisse.aspx