Latisse
Offered at our convenient location in New Jersey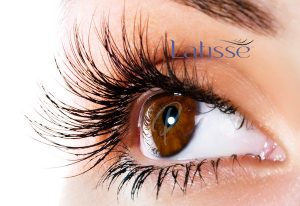 With Latisse you can have the luscious lashes you always dreamed of – with or without mascara – and they are all natural and all yours!
Latisse is the first treatment approved by the Food and Drug Administration (FDA) for use by people with inadequate eyelash length or thickness or not enough lashes, a condition called hypotrichosis. Daily use of Latisse (bimatoprost ophthalmic solution) produces thicker, longer and darker eyelashes in four to eight weeks, with full results at sixteen weeks.
Latisse is to be applied once daily, after your face has been washed and is free of make-up, most commonly in the evening before bedtime. Contact lens wearers should remove their lenses prior to applying Latisse, and reinsert their lenses fifteen minutes after application.
In clinical studies, daily use of Latisse resulted in lashes that were 106% fuller, 25% longer, and 18% darker at sixteen weeks.
To apply, take up one drop of Latisse with a sterile applicator (included) and brush the applicator along the skin at the base of the upper eyelashes, from the inner to outer part of your lash line. There is no need to apply Latisse to the lower lashes; the product will spread to your lower lash line automatically as you blink. Latisse is not placed directly into your eye; it is only applied to the outer skin of the eyelid. Repeat the process on the opposite eyelid and you are on your way to naturally produced fuller and longer eyelashes!
Latisse Usage Information
Wondering if Latisse is right for you?
Latisse is to be used daily, but if you miss an application, do not apply more than once a day. Just continue your application schedule the next evening.
Use only the sterile applicators supplied with the Latisse kit to apply the product.
Do not apply Latisse into the eye or to the lower lid. Blot any excess solution with a tissue.
Keep the tip of the bottle from touching your fingers or any other unintended surface to prevent contamination by common bacteria.
The active ingredient in Latisse lowers intraocular pressure, if you are already using IOP-lowering medication consult with your eye doctor before you try Latisse.
If you discontinue daily use of Latisse, your eyelashes will gradually return to their pre-treatment appearance.
Latisse is not recommended for pregnant or nursing women.
Latisse is available for purchase from our Morristown, New Jersey office and has become one of our most popular products. For additional information about Latisse, please contact Premier Plastic Surgery Center of New Jersey.