Botox
Offered at our convenient location in New Jersey
Many people become frustrated when their outward appearance begins to differ from the way they feel inside.
As we age, moderate to severe lines can form between the eyebrows, on the forehead, and around the eyes. These lines can make you look angry, sad, or tired – even if you feel relaxed, happy, and alert. BOTOX® treatments, offered by Dr. Brian Glatt's Nurse at Premier Plastic Surgery Center of New Jersey, are an effective and minimally invasive way to reduce the appearance of wrinkles.
Brian S. Glatt, MD's Nurse, offers Botox Cosmetic at the Premier Plastic Surgery Center of New Jersey. As Morristown Botox specialists, they serve Northern New Jersey and Morris County, as well as the entire tri-state area.
Our team of experts will work with you to create your best treatment plan.
Providing their patients with a personal touch, technical expertise, and exceptional artistic vision, individuals throughout the country often travel to Dr. Glatt's Morristown practice for plastic surgery and reconstructive surgery. Northern New Jersey Botox provider Dr. Glatt is board certified by the American Board of Plastic Surgery (ABPS); and he has keen aesthetic skills and knowledge of the latest and most innovative surgical techniques.
Botox: The Benefits
As the skin becomes less elastic, repeated contraction of the facial muscles creates visible lines and wrinkles, even at rest!
Over time, the repeated movement of certain muscles, such as those in the forehead, can cause the overlying skin to crease. BOTOX treatments relax the underlying muscles that cause these lines. Once the muscles are at rest, the skin becomes smoother, creating a more youthful, natural, and wrinkle-free appearance. Facial expression is still possible, but with more subtle movements and without all of the wrinkles that you once had.
Before & After Photos
Candidates
BOTOX is a great treatment for men and women who would like to rejuvenate the skin around their eyes, along their forehead and between their eyebrows. BOTOX is not just a treatment for patients with moderate to severe lines and wrinkles.
More and more, young people are seeking out simple treatments like BOTOX to preserve their good looks.
No matter your age, BOTOX is a great treatment to smooth out your skin and help you look the way you feel. We encourage anyone interested in this simple treatment to contact our office. A consultation with our nurse practitioner will allow us to determine if you are a healthy candidate and let you decide if BOTOX is the answer you are looking for. We offer a wide range of skin treatments and will transform your skin!
Personal Consultation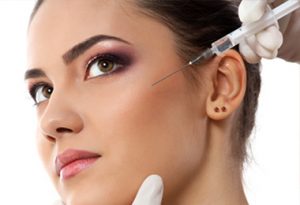 During your meeting with our Nurse Injector, you will be encouraged to share your desired outcome from BOTOX injections. Katelyn will listen and ask you questions about your health, recent skin treatments and what medications or supplements you take. This information will help her determine if BOTOX is a good solution for you. If you are not a candidate for neurotoxin injections she will go over alternative treatments that will target wrinkles and lines along your face.
This meeting is also a great time for you to ask questions. We want each of our patients to feel well-informed so they can make an educated decision that is best for their health. If you have frown lines, crows feet or forehead creases, are interested in BOTOX and are a good candidate, your treatment can take place in the consultation or an appointment can be scheduled in the future.
Preparation
Our Nurse Injector, Katelyn Peterpaul, BSN, RN, can perform Botox injections at your consultation since minimal preparation is required and there is no downtime after treatment. BOTOX is one of our most popular treatments to help back the hands of time.
Katelyn will inject the pre-determinted neurotoxin along the area(s) that need improvement. Once the treatment is over you can return to your regular day! These injections do not require any downtime.
Injectable Treatment
Botox injections are an effective and minimally invasive option for reducing the appearance of wrinkles.
During this treatment, our Nurse, will locally inject the Botox solution, which is comprised of a botulinum toxin solution, into the target area. This is intended to reduce the movement of overactive muscles that commonly cause the skin to crease, creating the appearance of fine lines and wrinkles. This simple procedure can be performed within 10 minutes, however, repeat treatment is necessary every three to six months should the patient desire continued results.
BOTOX treatments are simple to apply. A numbing cream can be applied first to improve the comfort of the injections but will make the treatment time a bit longer. On average, BOTOX treatments can be performed in about ten minutes – this time estimate is without a numbing agent.
Many patients do not need a topical anesthetic. The needles used are very thin and any pain is minimal.
Nurse DeMaio will inject the pre-determined neurotoxin along the area(s) that need improvement. Once the treatment is over you can return to your regular day! These injections do not require any downtime.
Recovery
After treatment, your injection sites may be red and slightly swollen. These symptoms should diminish throughout the first day. Makeup can be used to conceal any redness after twenty-four hours. Be careful not to bump or scratch these injection sites. Stay out of direct sunlight and do not use active ingredient products when washing your face for the first day.
Customized Results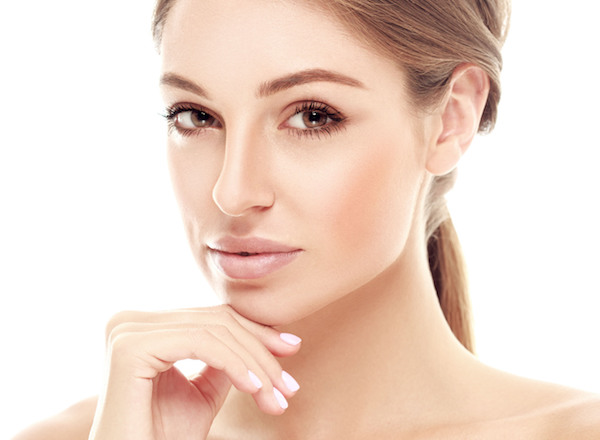 Although both BOTOX and other neurotoxins work in relatively similar manners, takes a more individualized approach to treat wrinkles for her patients. This customized treatment produces superior aesthetic results and ensures that our patients receive the best treatment option for each specific facial area.
BOTOX treatments at Premier Plastic Surgery Center of New Jersey are simple and safe, and can be completed by Dr. Brian S. Glatt's Nurse in just ten minutes. The non-surgical procedure is easily performed in the office, and consists of only a few tiny injections. Within days you will see a noticeable improvement or complete disappearance of lines. The effects of BOTOX treatments typically last three to four months.
No recovery time is needed; patients can return to their normal activities immediately!
Results can be dramatic and require no downtime! BOTOX is one of the only treatments of its kind and is approved by the Food and Drug Administration (FDA).
BOTOX Cosmetic Treatment for Excessive Sweating
We have helped many people with hyperhydrosis, and the BOTOX treatment takes only a few minutes.
If you have excessive underarm sweating, BOTOX Cosmetic injections can help! Excessive underarm sweating, also known as axillary hyperhidrosis, is caused by the overstimulation of sweat glands by certain nerves in your body. This condition can lead to substantial emotional stress, social stigma, and high costs associated with clothing cleaning and replacement.
BOTOX is now FDA-approved for the treatment of excessive underarm sweating that does not respond to topical applications such as deodorants and powders.
This simple treatment is fast, safe and effective. Most patients notice a significant reduction in underarm sweating within 48 hours of their first treatment, and results typically last 9-12 months! For more information about how we can help treat areas of excessive sweating with BOTOX, contact Premier Plastic Surgery Center of New Jersey today.
Schedule a BOTOX Cosmetic Treatment at Premier Plastic Surgery Center of New Jersey.
If you are considering BOTOX Cosmetic treatments, contact Premier Plastic Surgery Center of New Jersey today. We will gladly answer any questions you may have.
BOTOX Cosmetic Treatment for TMJ
What is TMJ?
TMJ is an acronym for the temporomandibular joint and muscles in the jaw that allow you to open and close your mouth. When you experience discomfort in this area, it can sometimes present as severe to mild pain, and can dramatically affect quality of life.
TMJ disorders can include the following symptoms:
Pain or discomfort in the sides of the face
Jaw Pain
Neck Pain
Locking of the jaw
A painful or non-painful clicking, popping of the jaw when opening and closing your mouth
Headaches
Earaches
A common cause of TMJ symptoms is night grinding. When your jaw muscles are tense, you tend to unconsciously grind your teeth at night. This worsens the situation and exacerbates TMJ pain and can actually harm your teeth as well. Waking up with headaches, earaches and jaw pain are most likely the result of a TMJ disorder.
Our providers have had great success using BOTOX Cosmetic to effectively relieve the symptoms of TMJ and help diminish the tension of the stressed muscles. When Botox is precisely injected into the proper areas, your discomfort will be greatly reduced. While the therapeutic benefit might take up to 2 weeks to take full effect, the duration of relief can last for up to 6 months.
Schedule a BOTOX Cosmetic Treatment at Premier Plastic Surgery Center of New Jersey to get relief from TMJ pain.
Complementary Treatments
Injectable treatments are very popular because they are simple to apply, do not require downtime, don't put you at risk of scarring, are less expensive than cosmetic surgery and can dramatically improve the face. Injectable treatments are also very convenient! You can schedule your appointment during a lunch break and show up back to work looking rejuvenated and rested. Your co-workers will wonder how you look so great!
BOTOX is a very popular treatment and is often combined with other injectable treatments like dermal fillers to help patients maximize their results.
We offer Juvederm XC, Juvederm Voluma XC, Restylane, Belotero and Radiesse. These fillers have been designed to improve specific areas of the face like the cheeks, area around the eyes, and the lips. Fillers do exactly what the name suggests, they fill in wrinkles and depressed areas to add youthful volume. This treatment has become highly popular as a lip plumping treatment. If you are looking for luscious sensual lips we can help you achieve a natural yet sexy look.
With one or more injectable treatments, an individual can achieve a more youthful and refreshed facial appearance with a liquid facelift – a non-invasive procedure that will provide more volume and youthful contours. For those seeking more permanent results, Dr. Glatt offers a variety of plastic surgery procedures in New Jersey, such as facelift ("rhytidectomy"), eyelid lifts ("blepharoplasty"), necklifts, and browlifts.
Cost
The cost of your procedure will depend on the amount of BOTOX used and whether you combine your neurotoxin treatment with dermal fillers. A Patient Care Coordinator will provide you with a quote prior to treatment. Maintenance appointments will be needed every four to six months to ensure your results stay consistent. Give our office a call today at (973) 889-9300 or schedule a consultation with us to get started down the road to smooth, younger skin!
FAQs
What is BOTOX used for?
BOTOX is used for many treatments today. Cosmetic improvements can be made with BOTOX, along with practical ones as well. BOTOX is a popular treatment for forehead lines, creases along the brow and crow's feet. BOTOX is also an effective treatment for hyperhidrosis of the armpits.
How long does BOTOX last?
BOTOX lasts between three to six months.
What are the long term effects of BOTOX?
BOTOX will help smooth out your skin and help you look younger for longer. One of the primary benefits of this treatment is while BOTOX is present in your body, no new wrinkles will develop in the treatment area and the pre-existing wrinkles will not get worse.
What is the difference between BOTOX and DYSPORT?
The primary differences between BOTOX and DYSPORT are cost and effectiveness. DYSPORT on average is less expensive than BOTOX. These treatments are very similar but the minor difference in trace proteins can make one more effective than the other. DYSPORT will be more effective than BOTOX for some people and vice versa.