Jennifer DeMaio, MSN, FNP-C, CANS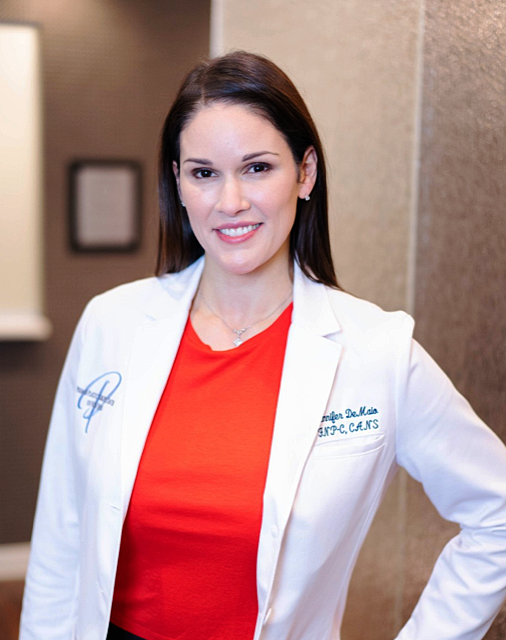 Jennifer DeMaio brings extensive nursing experience to Premier Plastic Surgery Center of New Jersey, which complements her long-held love for aesthetics. She received her BA in psychology from Seton Hall University, her RN from Muhlenberg College, and her master's degree as a Nurse Practitioner from Drexel University. Jennifer is board certified by the American Academy of Nurse Practitioners (AANP).
Click on the video below to watch NYC Radio Personality Astra on the Air during her consultation with our Nurse Practitioner Jennifer DeMaio.
During the course of her nursing education and career, she has earned certifications in critical care (CCRN) and progressive care (PCCN) and has foundational experiences in critical care and recovery with surgical patients.
Jennifer has a keen aesthetic eye and incredibly gentle touch, which she uses to obtain the most natural results. Areas of expertise include Botox to minimize the appearance of fine lines and wrinkles, mid-face rejuvenation for volume loss and lip enhancement.  She actively seeks out the latest technologies and therapies to provide the most effective treatment plans for her patients.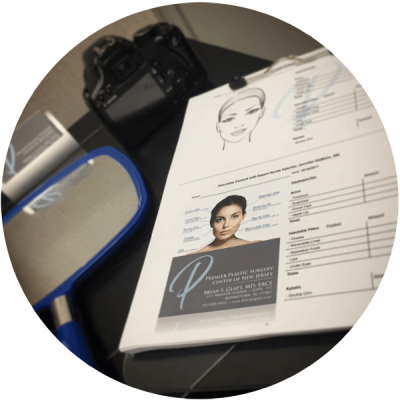 Jennifer has personally trained with Dr. Glatt so that their styles compliment one another for the patients that they have in common. Jennifer has vast experience with Botox, Dysport, and a multitude of injectable dermal filler products in the Juvederm family such as Voluma, Volbella, Vollure, Ultra, and Ultra Plus. She also provides Kybella treatments for noninvasive fat reduction in the submental region of the neck (double chin).
Joining the office of nationally recognized Board Certified Plastic Surgeon Dr. Brian Glatt allows Jennifer to bring her injectable skills to the highest level.
Jennifer has office hours on Mondays, Wednesdays, Thursdays, Fridays, and every other Saturday. Schedule a consultation and inquire about Jennifer's availability.
---
"I saw Jennifer for my botox and fillers. She was so knowledgable and sweet and took so much time to really find out what I was looking to do. I've had these procedures done by 2 other providers who were board certified plastic surgeons and Jennifer was more skilled, in my opinion." – Suzanne H.
"I went to Dr. Glatt's nurse, Jennifer DeMaio, for Botox, lip injections, and Voluma – she did an incredible job! The results were flawless and so natural looking, and gave me just the boost of confidence I needed!" – Alexis V.