Radiesse
Offered at our convenient location in New Jersey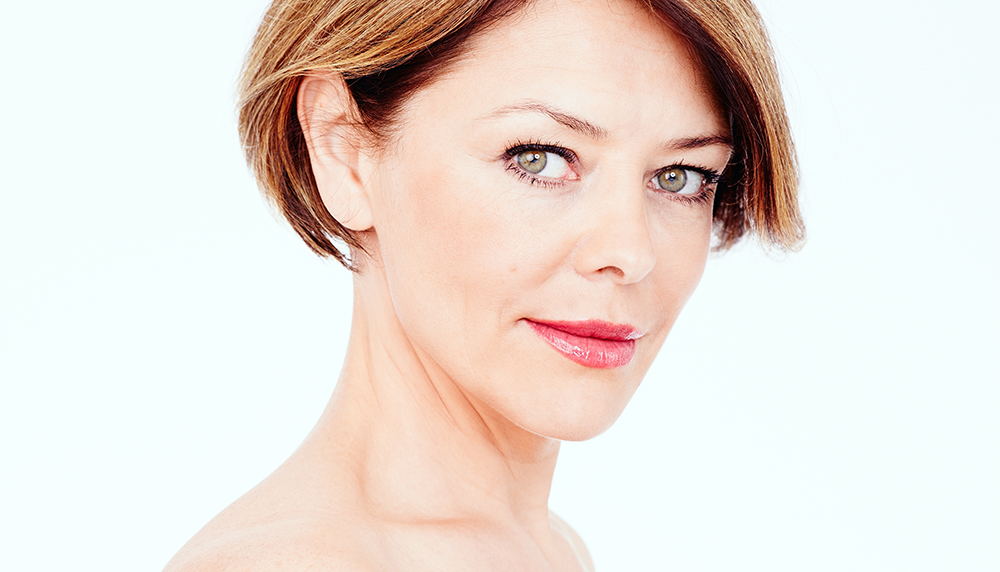 Radiesse is an injectable facial filler that reduces the appearance of fine lines and wrinkles around the nose and mouth. If you are dissatisfied with the "parentheses" flanking your facial features, consider the benefits of a Radiesse session at Premier Plastic Surgery Center of New Jersey.
In addition to the comprehensive surgical procedures we offer, our expert medical staff is well-versed in a wide array of minimally-invasive techniques as well. Radiesse is a non-surgical approach to facial rejuvenation that can deliver rewards for up to two years.
To learn how Radiesse can improve your outlook, contact our office in Morristown, New Jersey. We proudly serve the needs of our Morris County community, all from the convenience of our welcoming clinic. Call (973) 889-9300 to make an appointment and determine if Radiesse is right for you.
Before and After Photos
About Injectable Fillers
Designed for safety, durability and longevity, Radiesse is composed of micron-sized particles in a water-based gel carrier. The active ingredient in Radiesse is calcium hydroxyapatite, a compound uniquely designed to address the depletion of soft tissue.[1] [2]
As we age, collagen production slows, and skin is more likely to wrinkle and sag. Collagen is a critical protein that provides elasticity and strength to the skin. It is part of a complex extracellular matrix (ECM) responsible for giving our features their dimensions and support. When that support system falters, the skin may appear deflated. Injectable fillers literally do what their name suggests: they fill gaps beneath the surface to restore vitality to the skin.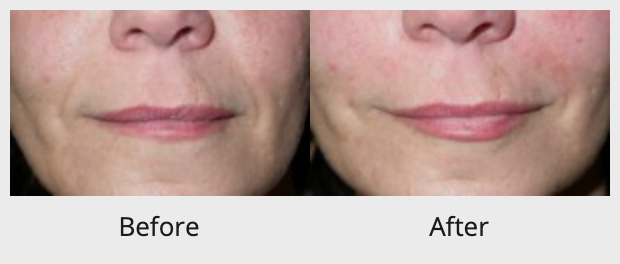 Radiesse is one of the most enduring injectable fillers. Its particles form a scaffolding that weaves seamlessly with the extracellular matrices mentioned above. The introduction of Radiesse to the subdermal facial structures spurs the body to generate new collagen. Therefore, recipients of Radiesse not only enjoy the immediate benefits of added volume, but they witness their enhancement flourishing as the skin's natural function takes over and boosts collagen production.
Radiesse injections reduce the effects of aging by promoting regeneration at a time when the body's supply of new collagen would normally be decreasing. Radiesse can yield rewards for as long as two years!
Benefits of Radiesse
Approved by the U.S. Food and Drug Administration (FDA)
Powered by calcium hydroxyapatite, a naturally-occurring substance in the body
Non-surgical, minimally-invasive
No sedatives required, no downtime necessary
To experience the benefits of Radiesse for yourself, please contact Premier Plastic Surgery of New Jersey at your earliest convenience.
Eligible Candidates
If you are a healthy woman or man in the Morristown vicinity, you may be an ideal candidate for Radiesse treatment. Non-smokers are preferred, as tobacco products are counterproductive to the facial rejuvenation process. You may not be eligible for Radiesse injections if you have issues with clotting or allergies to any of the components of the injectable filler solution. Anaphylaxis is a contraindication for Radiesse treatment.[3] Dr. Brian Glatt and his attentive staff can help determine your candidacy for injectables during your comprehensive consultation. 
Private Consultation in New Jersey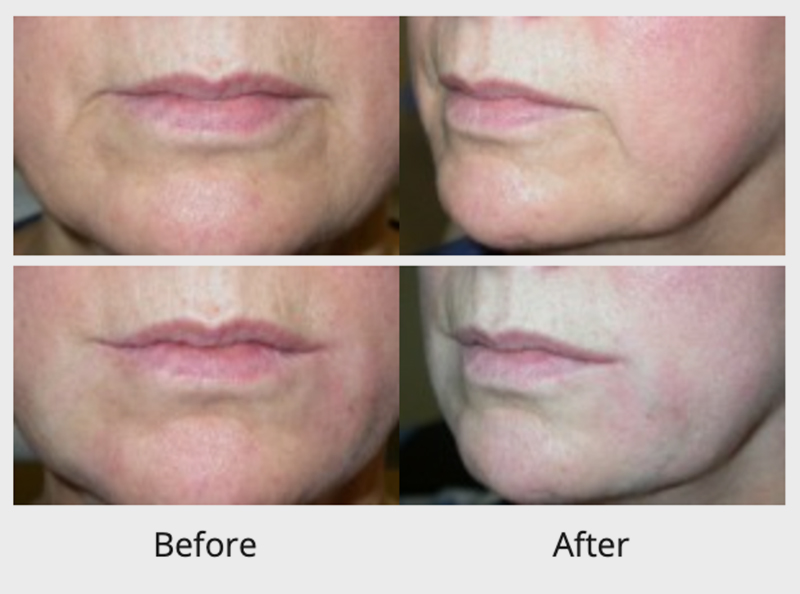 We want to introduce you to our dedicated staff, including Nurse Injector Katelyn Peterpaul. Her extensive education and experience have made her a regional expert in the versatility and application of injectable fillers. For information about Radiesse, contact our office today. We will evaluate your skin and recommend the best treatment for your individual needs.
Preparation
The Radiesse injection process is so straightforward, you may be deemed ready for your first session immediately following your initial consultation. All cases vary, but in general you should refrain from taking blood-thinners in the 5-7 days leading up to a Radiesse treatment. We want to minimize any chance of minor bruising at the injection site(s), so please inform your medical representative of any medications you are currently taking. Once you are cleared for treatment, we can proceed to the actual administration of Radiesse.
The Radiesse Procedure
Your clinician will cleanse the skin along the area where you want your Radiesse to go to work.
We will gently inject the filler into your skin in small amounts. Radiesse is particularly well-suited for treatment of the wrinkles between the nose and mouth (nasolabial folds) and other facial aesthetic applications.
To mitigate any minor discomfort you may feel, your medical team may incorporate lidocaine into the injection protocols. Lidocaine is a numbing agent that facilitates safe, successful delivery of Radiesse to the target area(s).
The duration of your Radiesse session is typically less than half an hour. An appointment may last longer if you are treating multiple areas in one sitting, but you can generally be in and out in a matter of minutes. Radiesse injections are so quick and easy, they have been dubbed a "lunchtime" procedure. You will be ready to tackle the second half of your day immediately following your treatment.
Rapid Recovery
Your Nurse Injector may gently massage the treatment area to guide Radiesse into the natural contours of your face. But please do not itch or rub the injection site(s) yourself. The calcium hydroxyapatite in Radiesse needs time to adapt to its new surroundings. Great results are worth the wait!
Remarkable Results
The benefits of Radiesse treatment will appear in several waves. First, you will notice an immediate improvement in the volume of your facial features. In a matter of 4-7 days, the effects of Radiesse will smooth and settle, giving enduring support to your previously deflated appearance.
Over the course of the next two years, your body will respond to the introduction of Radiesse by increasing its collagen production. The oxygen, carbon, and hydrogen components of calcium hydroxyapatite mimic your organic subdermal structures. The new collagen in your face adheres to these structures and provides long-lasting support and ravishing results.
The Radiesse itself will naturally dissolve over the course of the next several months. Even as your body absorbs the Radiesse solution, your fresh rush of collagen will continue to thrive. To get a preview of how satisfied you will be with your visit to Premier Plastic Surgery of New Jersey, please visit our stellar reviews page. We are committed to providing 5-star service to Morristown and its adjacent communities.
Complementary Procedures
Radiesse is an excellent solution for correcting wrinkles by filling the skin from within. But fine lines have several causes, so Premier Plastic Surgery of New Jersey has several answers. A major reason why the face becomes wrinkled is the persistent contraction of its fine musculature. Every time you make an expression, your muscles pull at the skin, creasing it. Over time, these creases become more prominent, etching indelible lines in your "high traffic" areas of emotional expression.
To counteract the unwanted muscular contractions that contribute to fine lines, consider the benefits of Botox Cosmetic. Botox is a neuromodulator that disrupts the contraction of muscles at the neural junction. By relaxing the targeted area(s), Botox ushers in a new era of smooth, calm youthfulness.
Injectable fillers and neuromodulators offer temporary relief from facial wrinkles, but if you struggle with excess skin, you may prefer a surgical solution. A facelift from Dr. Glatt gently removes redundant skin and stubborn fat deposits. Dr. Glatt will celebrate the natural contours of your face, accentuating its vitality without making you look "overdone."
FAQ
How much does Radiesse cost in New Jersey? 
Radiesse is packaged in small units. The price of a Radiesse treatment depends on how many units you require to achieve your desired results. Premier Plastic Surgery of New Jersey is proud to provide transparent pricing as part of our comprehensive consultation process. Your representative will explain the injectable filler procedure and recommend the appropriate number of Radiesse units for your case.
Every visit you make to our Morristown clinic could add up to further savings for you! Call (973) 889-9300 to schedule a consultation or contact us online now.
References
Cuevas, S., Rivas, M. P., Amini, S., & Weiss, E. (2006). Radiesse for aesthetic soft tissue augmentation. The American Journal of Cosmetic Surgery, 23(4), 190-196. https://doi.org/10.1177/074880680602300405
Jacovella P. F. (2008). Use of calcium hydroxylapatite (Radiesse) for facial augmentation. Clinical Interventions in Aging. 3 (1) 161–174. https://doi.org/10.2147/cia.s2065
Kemp, S. F., Lockey, R. F., Wolf, B. L., & Lieberman, P. (1995). Anaphylaxis: a review of 266 cases. Archives of internal medicine, 155(16), 1749-1754. DOI: 10.1001/archinte.1995.00430160077008