Neck Lift (Platysmaplasty)
Offered at our convenient location in New Jersey
A Neck Lift Is the Surgical Solution to Sagging, LooseSkin
Aesthetic enhancement is all about achieving balance and harmony. The way your abdomen complements your chest and flows up to your shoulders defines how your upper body appears. The connection between your face and neck is even more pronounced. Most people study the lines and features of their face without paying enough attention to how it accentuates their neck, and vice versa. Over time, the neck shows telltale signs of aging that many people notice first.
Your body produces less elastin and collagen in your later years, and these provide the connective tissue that keeps skin taut and toned. In addition, muscle fibers of the platysma muscle (located just under the surface of the skin of the neck) become more lax over time, creating the appearance of "bands" at the central neck. In addition, when excess skin droops away from its underlying muscles and soft tissue, it appears lax and loose.
A neck lift can reverse the sagging dynamic of the submental region (lower face and neck). 
Dr. Brian S. Glatt is a skilled surgeon who understands the delicate balance between the head and neck. He can provide striking yet natural results that celebrate the contours of your face and its supportive pedestal. Under Dr. Glatt's esteemed leadership, Premier Plastic Surgery Center of New Jersey is your ultimate resource for caring and compassionate aesthetic services. 
To benefit from a neck lift in Morristown, New Jersey, contact our offices. We also provide virtual consultations for those who are currently unable to visit us in person, but wish to make progress on their continued cosmetic and wellness goals. 
Before and After Photos
About Submental Contouring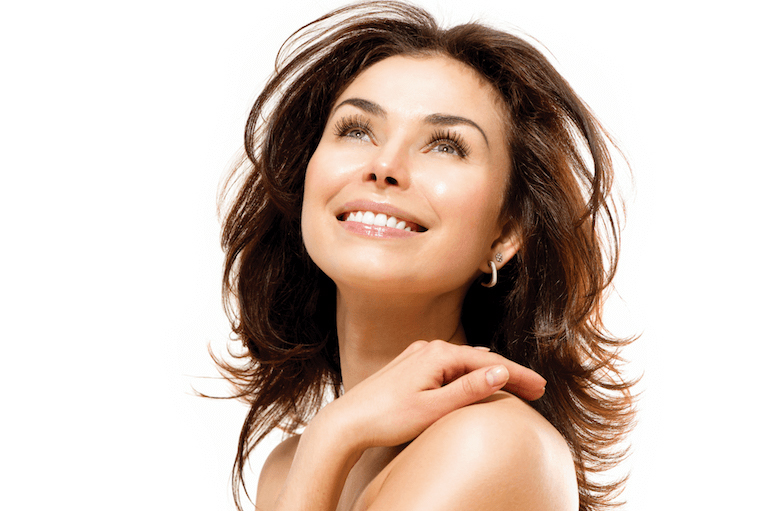 The submental region (the central neck under the chin) is a landscape of variations and character. When altering the dimensions of the neck, a surgeon must be careful not to remove too much fat or tissue, otherwise the result can appear overdone, empty or skeletal. On the other hand, you want your procedure to adequately correct the issues of sagging and excess and be as effective as possible. Dr. Glatt prides himself in striking the right balance to find the perfect midway point and deliver results that look and feel exactly like you… just in a more naturally appearing, and more youthful, way.
Platysmaplasty
A neck lift is sometimes called a platysmaplasty due to the signature muscle that gives the neck its shape: the platysma.[1] Depending on your anatomy and laxity, Dr. Glatt will tighten the platysma to restore your ideal shape and functionality. Most commonly, a platysmaplasty is performed to correct "bands" which can develop in the central neck – a telltale sign of aging.
Skin Tightening
The main component of a neck lift is its ability to align the appearance of the skin along the neck with its underlying tissue. Dr. Glatt will conceal his incision (usually behind the ears with or without a small incision just under the chin) and naturally drape the skin up and back to remove any excess. After skillfully removing any excess skin, Dr. Glatt will perfectly and precisely suture the incisions closed. What remains is a natural-looking neck that reflects a patient's youth and vitality.
To learn more about the neck lift procedure and how it can define your dimensions, please call Premier Plastic Surgery Center of New Jersey at (973) 889-9300.
Benefits of Neck Lift Surgery
In addition to the obvious physical benefits that a neck lift can achieve, it also delivers a wave of psychological rewards. Recipients no longer need to worry if someone is staring at their "neck wattle" or mentally tracing the lines below their chin. Platysmaplasty bolsters a patient's confidence as well as their silhouette.
Neck Lift Benefits
Elevates the sagging pouch below the chin[2]
Eliminates hanging jowls 
Smooths fine lines and wrinkles
Accentuates a strong, sleek profile
To experience the benefits of a neck lift for yourself, contact Premier Plastic Surgery Center of New Jersey at your earliest convenience. 
Eligible Candidates
Women and men who struggle with unsatisfactory neck contours may be perfect candidates for a neck lift. Eligible patients are in good health and have realistic expectations for their cosmetic enhancement. Dr. Glatt can help you navigate the question of what is possible and how to achieve your goals. He will determine your candidacy for a neck lift during your individual consultation.
Private Consultation in New Jersey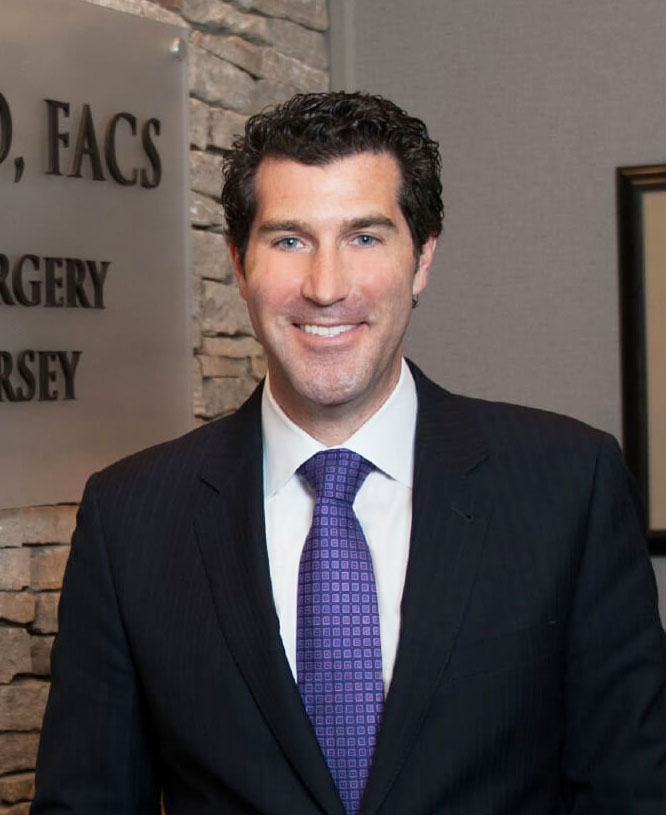 Cosmetic enhancement is a process. You do not simply go from "Before" to "After" in the blink of an eye. Along the way, you should weigh your options and consider the opinion of a true leader in the field of aesthetic enhancement such as Dr. Brian Glatt.
During your consultation, Dr. Glatt will assess your skin laxity. He will take photographs so he can address your concerns and outline a surgical plan. Dr. Glatt will discuss alternative procedures to ensure you understand your full range of cosmetic options. An informed decision is the only acceptable decision to make when it comes to your health.
When you meet with Dr. Glatt, you are conferring with the best. Dr. Glatt has years of extensive experience in aesthetic surgery and is a leader in plastic surgery. He has appeared on The Today Show and CNN, just to name a few media outlets. He regularly distills his thoughts and insights into blog posts for your perusal and discussion. He encourages patients to bring any questions that may arise with you to your comprehensive consultation. 
The Neck Lift Procedure
Before Dr. Glatt performs your neck lift procedure, he will meet with you again to discuss your surgical plan at a preoperative visit. All patients receive prescriptions as well as postoperative visits and postoperative instructions in advance. A great deal of preoperative information and instructions are provided as well to ensure you are best prepared for your surgical procedure.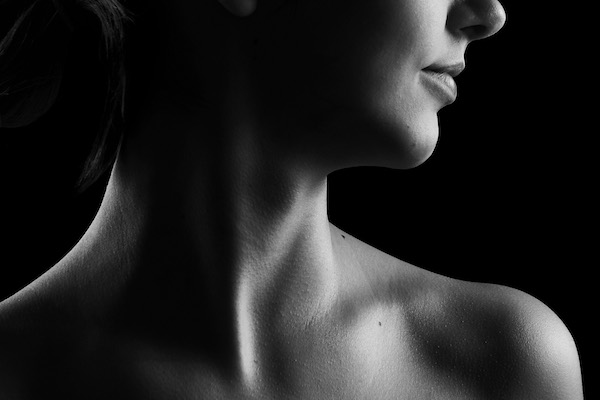 On the day of surgery, Dr. Glatt will mark your skin to indicate how and where he will remove excess tissue to achieve your cosmetic goals. After carefully making small incisions under the chin and/or behind the ears, Dr. Glatt will adjust the platysma muscle encircling the neck. He will also remove any unwanted fat cells and excess skin to best enhance your neck contour.
Once the tightening and toning process is complete, Dr. Glatt will skillfully close your incisions. You may be fitted with a compression garment to cradle the neck and aid in the healing process to come.
Healthy Recovery
Minor bruising and swelling are common for neck lift patients. Rest is vital to recovery, so be sure to sleep with your head elevated for the first week or two. After approximately 1 week, you will return to Premier Plastic Surgery Center of New Jersey to have your sutures removed.
During the recovery period, your swelling will subside as your new contours take shape.
It may take several weeks to fully recover from surgery, but Dr. Glatt can advise when you may be ready to resume your robust schedule of activities. Until then, please avoid exertion, especially movements or duties that place undue stress on the neck.
Remarkable Results
The results of your neck lift will be tailored to your specifications. If you are dissatisfied with a "neck wattle" or excess jowls, Dr. Glatt will focus his considerable skills on addressing those concerns. To get a glimpse of your future satisfaction, please visit our reviews page.
Complementary and Alternative Procedures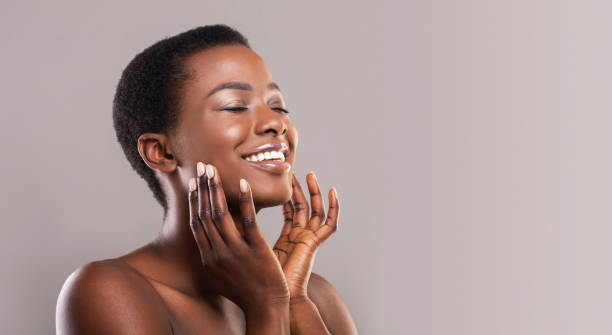 The neck is the intersection between the face and body. Since it does not exist in a vacuum, it must be viewed in conjunction with its adjacent areas. Dr. Glatt takes a holistic approach to aesthetic improvement, and offers a full suite of services to achieve his patients' goals.
Facelift
Very often, a neck lift is combined with a facelift, as the neck and face are very much part of the same structural framework. When the upper face is encumbered with wrinkles and lax skin, a facelift is an optimal solution. A facelift will focus on lifting the cheeks and correcting sagging jowls. Dr. Glatt can trim away excess skin and contour the face to accentuate your natural, youthful appearance. 
Neuromodulators
For a less invasive approach to easing the wrinkles, specifically within the upper face, consider the benefits of Botox or a similar neuromodulator. Neuromodulators disrupt the repetitive contraction of facial muscles to deliver a smooth, serene look after relaxing away unwanted lines.
Injectable Fillers
When the skin loses its elasticity, gaps emerge below the surface. In addition, loss of volume occurs over time as facial aging occurs. Injectable fillers fill these gaps and add volume and hydration to aging skin.
FAQ
How much does a neck lift cost in New Jersey?
The cost of a neck lift depends on several factors. Each patient is unique, and must be treated as such. Dr. Glatt will provide transparent pricing during your consultation. 
Is a neck lift permanent?
Nothing in life is permanent. The aging process continues, no matter how valiantly we fight against it. A neck lift provides results for years or even decades. Your skin may lose a bit more elasticity in the ensuing years, but platysmaplasty turns back the clock dramatically. To learn more about the neck lift procedure, contact Premier Plastic Surgery Center of New Jersey. 
References
Hatef, D. A., Koshy, J. C., Sandoval, S. E., Echo, A. P., Izaddoost, S. A., & Hollier, L. H. (2009). The submental fat compartment of the neck. Seminars in Plastic Surgery, 23(4), 288–291. https://doi.org/10.1055/s-0029-1242180
Knize, D. M. (1998). Limited incision submental lipectomy and platysmaplasty. Plastic and Reconstructive Surgery. 101(2):473-481. DOI: 10.1097/00006534-199802000-00036.