Pediatric Plastic Surgery
Offered at our convenient location in New Jersey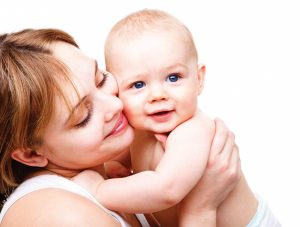 Birth defects, scars, and other disfigurements can lead to your child being teased or feeling self-conscious or insecure. A skilled pediatric plastic surgeon can change the life and future of such a child.
Board Certified Plastic Surgeon Brian S. Glatt, MD, FACS, can restore a more normal appearance for children who suffer from a variety of physical deformities, such as defects present at birth and scars from injuries or prior surgeries.
Dr. Glatt is a highly skilled surgeon who has plenty of experience treating children of all ages.
Dr. Glatt gained extensive experience in pediatric plastic surgery while serving as chief resident at the prestigious Children's Hospital of Philadelphia, one of the top children's hospitals in the nation. There, he treated children with a variety of issues, from common birth defects to complex deformities. He has experience treating children of all ages, and prides himself on his ability to help a child feel relaxed and comfortable during pediatric plastic surgery consultations at his New Jersey practice so that he can create the best plan to meet their individual needs.
Pediatric Plastic Surgery Procedures
Dr. Glatt is skilled to improve a large spectrum of cosmetic concerns.
Dr. Glatt can help children who have birth defects, tumors, and injuries of the head, face, hands, feet, and other areas of the body. Learn more about what Dr. Glatt can do to improve the appearance and life of your child through pediatric plastic surgery for patients in New Jersey and throughout the tri-state area.
Vascular Anomalies
Dr. Glatt uses a variety of the most up to date pediatric plastic surgery techniques.
Dr. Glatt has extensive experience in treating children with vascular anomalies, including hemangiomas (benign tumors), large birthmarks, and abnormally developed blood vessels. These conditions can be extremely disfiguring and may even interfere with vision if located close to the eyes. Dr. Glatt will work meticulously to reduce the appearance of vascular anomalies while minimizing the potential for scarring.
Craniofacial Deformities
A child's skull is made up of a number of bones which allow for the growth of the brain. When these bones become fused or are otherwise unable to expand, the face and skull can become deformed, causing increased pressure on the brain that can affect mental development.
During his time at the Children's Hospital of Philadelphia, Dr. Glatt gained extensive experience treating children who suffered from a wide range of craniofacial deformities.
Through pediatric plastic surgery, Dr. Glatt can revise these abnormalities of the head and face and help your child to achieve a more normal appearance.
Burns, Injuries, and Scars
Many scars resulting from burns and injuries are minor and will fade over time. However, special care is needed to reduce the appearance of scars following extensive injuries or burns. Dr. Glatt uses his highly skilled reconstructive pediatric plastic surgery techniques along with non-surgical treatments to reduce the appearance of these scars.
Contact Dr. Glatt for Pediatric Plastic Surgery
If you believe your child has a condition that can be treated with pediatric plastic surgery, contact Dr. Glatt's New Jersey practice for a consultation. During the consultation, Dr. Glatt will make your child feel at ease while he develops a customized surgical plan to meet his or her individual needs.