Revance RHA Fillers
Offered at our convenient location in New Jersey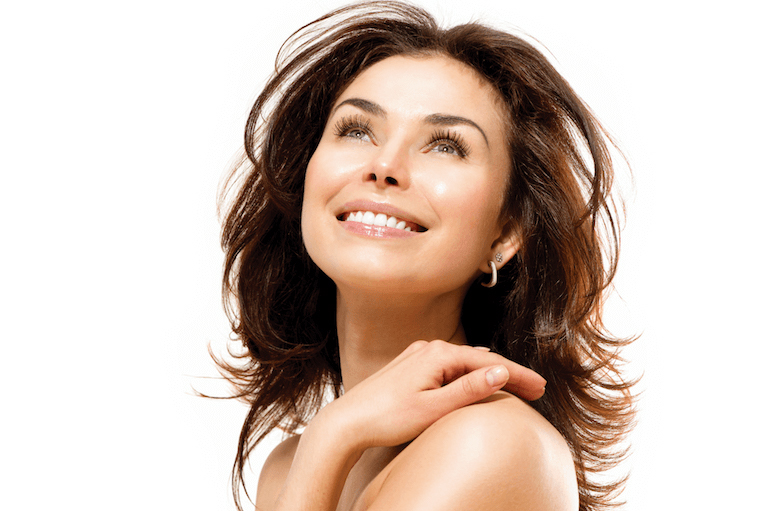 Revance RHA fillers are FDA-approved to restore a youthful appearance during dynamic facial expressions.
Enhance Your Daily Appearance
Do you notice the effects of aging? Fine lines form, your cheeks lose volume and your lips appear thinner as you get older. But you can revitalize your skin and enhance your daily appearance with the newest generation of injectable fillers. Revance RHA Fillers will preserve your natural look and treat the signs of aging on your skin. 
Dr. Brian Glatt is founder and director of the Premier Plastic Surgery Center of New Jersey. He is excited to offer the next step in the evolution of injectable fillers. His expert aesthetic nurse injector, Katelyn Peterpaul MSN, RN, stays at the forefront of cosmetic medicine, integrating new innovations into the Premier Plastic Surgery Center of New Jersey's array of treatments.
Meet Revance's new line of hyaluronic acid-based fillers – the RHA line. RHA fillers are formulated using a unique manufacturing process designed to improve upon earlier fillers that failed to adequately compensate for dynamic movement. Teoxane Laboratories, in Switzerland, developed RHA to solve the problem of facial movement degrading the results of traditional fillers.
To learn more about how Revance's new RHA fillers can rejuvenate your appearance, contact the Premier Plastic Surgery Center of New Jersey today by calling (973) 889-9300 or book a consultation online.
About Resilient Hyaluronic Acid (RHA) Fillers
A lot of injectable fillers look great in pictures, but when in motion, they fail to maintain a consistent appearance. Resilient Hyaluronic Acid has been formulated specifically to maintain its integrity during dynamic facial movements. It actively responds to your facial expressions.
What Is Hyaluronic Acid?
Skin aging correlates with a loss of moisture.[1] Both intrinsic skin aging (innate chronological aging), as well as extrinsic aging (from external factors such as sun-damage), can dehydrate the skin. Hyaluronic acid (HA) is a naturally occurring molecule that possesses the unique ability to preserve moisture and hydrate our cells. HA is essential for maintaining healthy skin because it keeps our skin hydrated and helps form the organized structure that provides youthful volume to our skin.
What Distinguishes RHA from Other Injectable Fillers?
Our body naturally uses long chains of hyaluronic acid. Hence, our bodies more easily recognize long-chain HA as opposed to shorter chain HA. The current generation of HA fillers is made from a crosslinking process that results in shorter chain HA. Dynamic movement can break down the structure of shorter chain HA. This means the fillers look great when a face remains static, but shorter chain HA breaks down much quicker when faces move. So, as we make facial expressions, shorter chain HA will break down whereas longer chain HA can adapt to movements and reform its structure. RHA molecules can detach and reattach themselves while we make facial expressions. This ability to recoil and spring back into shape is why RHA fillers are so resilient.
Benefits
Restores a youthful appearance
Responds to facial expressions and movement without losing their integrity
Provides a natural look
Offers long-lasting results
Little to no downtime
Minimally invasive
Ideal Candidates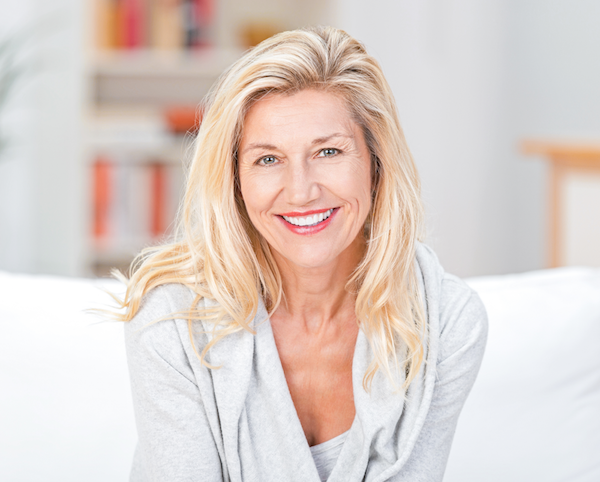 Ideal candidates for Revance's RHA fillers seek to rejuvenate their appearance. They are in good health and don't smoke. Candidates should also possess a commitment to maintaining healthy skin. Resilient fillers provide a great opportunity for refreshing the skin, but habits like smoking or sun tanning without proper protection can undo your hard work. We invite you to discuss your aspirations and bring any questions you have to your initial consultation.
Your Consultation in Morristown, New Jersey
Great aesthetic procedures begin with a great consultation. Open and honest communication is vital to achieving a patient's goals. Dr. Glatt and his team practice a patient-centered approach that places an emphasis on safety and satisfaction. During your consultation, he will listen to your goals and expectations while answering all of your questions. Then, he will conduct an initial examination of the area and discuss an anti-aging strategy appropriate to your unique anatomy.
Filler injections achieve the most successful outcomes when performed by an expert who possesses a thorough understanding of facial anatomy.[2] Dr. Glatt and his team are among the few experienced practitioners selected to unveil Revance's RHA line.
Katelyn Peterpaul MSN, RN is Dr. Glatt's expert aesthetic nurse-injector. She's cared for oncology patients at Memorial Sloan Kettering Cancer Center and at the Neurology ICU at Overlook Medical Center in Summit, New Jersey. She has also cared for Dr. Glatt's aesthetic surgery patients for many years and has tremendous experience in the cosmetic surgery world. Her extensive experience in nursing is now artfully combined with her innate sense of aesthetics. How fillers interact with each patient's unique physiology allows Katelyn to perform precise injections that enhance her patient's natural looks.
Proper Preparation
Avoid topical exfoliation products for two weeks before your scheduled filler treatment. These include products with retinol and glycolic acid. If you're unsure about which products will work best for you, don't hesitate to ask during your consultation. Refrain from waxing, tweezing, or bleaching hair in the region that will be treated. In the 24 hours before your session, avoid drinking alcohol. On the day of your treatment session please don't wear make-up. If you are pregnant or breastfeeding, postpone filler injections until two months after you stop breastfeeding.
The RHA Line
The RHA line is designed to offer fine-tuned solutions for different aspects of facial rejuvenation. The best aesthetic physicians understand that dermal fillers are not a one-size-fits-all prospect. Different fillers are custom-tailored to address the specifics of different areas of facial anatomy. All RHA fillers include lidocaine for maximum patient comfort during the treatment sessions.
RHA 2
RHA 2 is the thinnest and most subtle fille of the lime. It helps treat moderate dynamic wrinkles and lines on the upper face including the forehead, glabellar lines, and crow's feet. It can also enhance the contours of the lips and gently reshape the vermilion border.
RHA 3
RHA 3 helps correct deep, dynamic facial wrinkles. It treats the creases in the nasolabial folds, marionette lines, and vertical lip lines. It can also augment the cheeks and help recontour facial profiles. RHA 3 can also provide volume to the lips creating a full, voluptuous effect.
RHA 4
RHA 4 serves as the primary volumizer in the RHA line. Due to its powerful viscosity and elasticity, RHA 4 works well to create volume in the cheeks, temple, and chin and also to correct deep depressions in the skin.
Easy Recovery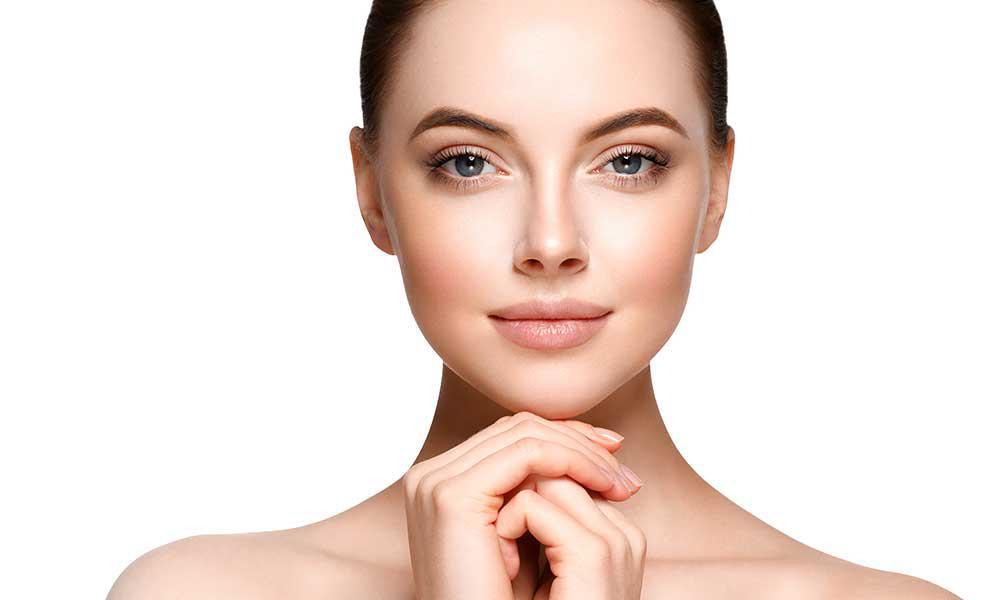 Most people can resume their daily activities immediately after their treatment session. Some patients experience some swelling redness and bruising, but this should resolve itself within a few days at most. It's best to refrain from wearing makeup until the day after your treatment session.
Dynamic Results
Initial studies indicate that RHA fillers offer superior results to traditional HA fillers in addressing signs of skin aging. It works phenomenally well in areas of facial movement and rebuilding the underlying support structure of the skin.[3][4] RHA fillers provide an elegant solution for skin restoration. To verify the quality of patient care you can expect at Premier Plastic Surgery Center of New Jersey, browse through the reviews from our wonderful patients.
How Much Do RHA Fillers Cost in Morris County?
Due to how treatment plans vary for every individual case, we will provide a price for RHA fillers after your consultation. We offer financing options to help you pay according to a schedule most convenient for you. Visit our blog and FAQ page for more information.
FAQ
Are Resilient Hyaluronic Acid (RHA) fillers new?
RHA fillers are recently FDA approved and thus, new to the United States. However, they have been approved and available in Europe since 2015. Our office is among the first in the region to offer this new and innovative product line. 
What is Teoxane?
Teoxane Laboratories in Geneva, Switzerland developed the RHA line of dynamic fillers. RHA is distributed exclusively in the US by Revance.
What is Teosyal?
Teosyal is the brand name that RHA fillers are distributed under in Europe. It is essentially the same product as Revance RHA in the US.
References