Injectable Fillers
Offered at our convenient location in New Jersey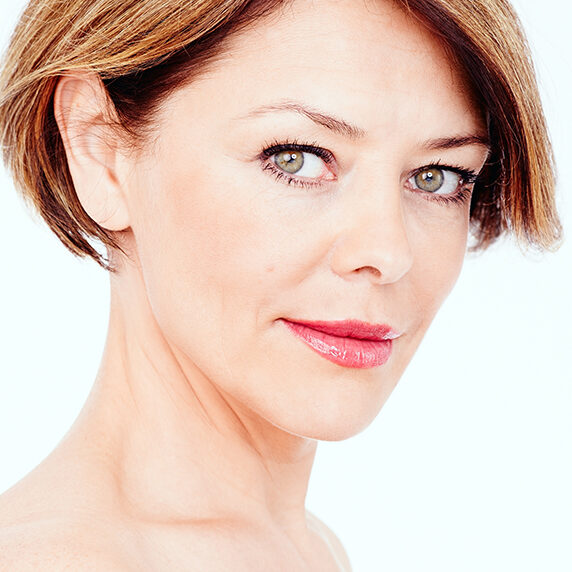 Injectable fillers are a minimally invasive treatment to temporarily plump lips, smooth wrinkles and folds, and fill in depleted areas of volume almost anywhere on the face.
We invite you to continue to our blog where we regularly update our patients with the latest aesthetic advancements at the Premier Plastic Surgery Center of New Jersey.
About Injectable Fillers
Injectable fillers are cutting-edge treatments that can help keep skin looking younger by restoring lost volume and filling-in deeper lines and furrows.[1]
The face is often the first area of the body to show signs of aging. Excessive sun exposure, the effects of gravity and your individual genetics of how you age all play a part in the aging process. The aging process reduces the skin's ability to "recover" from ongoing stresses, resulting in a loss of volume and contour.
Newest and Most Popular Injectable Fillers
RHA 2, 3, and 4
Juvéderm XC
Juvéderm Voluma
Juvéderm Vollure
Juvéderm Volbella
Restylane Kysse
Restylane Lyft
Restylane Define
This complete list of injectables is available to be artfully administered by Dr. Brian S. Glatt, as well as his expert nurse injector Katelyn Peterpaul, at his center in New Jersey. Contact us for consultation. You can reach our Morristown, NJ office at (973) 889-9300.
Benefits
Injectable filler treatment options have grown as more products have become available. We now have so many options to treat various areas of the face in order to best target each specific treatment area. A more comprehensive rejuvenation is referred to as a Liquid Facelift, providing facial rejuvenation at various parts of the face concurrently.[2] These treatments typically involve little to no downtime. They are performed quickly and easily in our comfortable and private office setting and are an excellent option for individuals seeking rejuvenation utilizing a less invasive procedure.
Juvéderm XC
All of our Juvéderm XC products are FDA approved and can produce results that are smooth and natural-looking. The injections contain hyaluronic acid, a substance that adds volume and smoothes wrinkles by filling and hydrating facial lines and tissues.[3] Juvéderm XC can diminish the appearance of "smile lines" and nasolabial folds, the deep wrinkles that run from the nose to the mouth.
Juvéderm includes an entire line of injectable hyaluronic acid-based fillers. Each of them is formulated slightly differently to meet the needs of various specific areas.
Juvéderm Voluma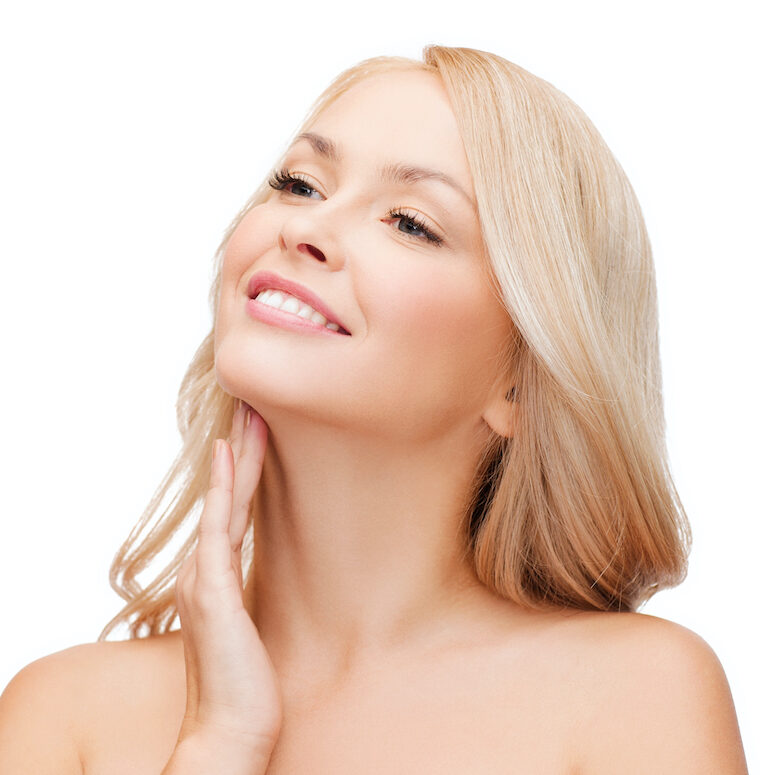 Juvéderm Voluma is thicker and denser than the classic Juvéderm formula, making it appropriate to provide high volume in regions such as cheeks and midface. Other uses of Juvederm Voluma which have become increasingly popular include treatment to the temples as well as to the chin. Chin augmentation with Juvederm Voluma has exploded in popularity, which when combined with contouring and shaping of the jawline, can produce profound results. The results of Juvéderm Voluma are long-lasting and typically last up to two years.
Juvéderm Vollure
Common facial expressions like laughing and smiling will leave wrinkles as we age. Juvéderm Vollure is an injectable filler that is designed to smooth moderate to severe nasolabial folds or deeper creases around the nose and mouth. While not as dense as Juvederm Voluma, Juvederm Vollure is still an extremely versatile filler treatment and can be used on many areas of the face while do not require as much pure volume restoration.
Juvéderm Volbella
Juvéderm Volbella is an FDA-approved version of Juvederm which is the opposite of Voluma – Volbella is more thin and soft, making this a perfect product to produce a more subtle result in various areas. It is designed to plump the lips and minimize the appearance of fine lines around the mouth, also known as perioral rhytids or perioral lines, and these areas have become the most popular use of Volbella. For those seeking an enhancement of their lips without looking like they had filler, Juvederm Volbella is the perfect option. Volbella can add volume to the tear trough area and hollowing which can occur under the eyes.
Radiesse
Radiesse is an injectable facial filler that can reduce the appearance of fine lines and wrinkles around the nose and mouth. Designed for safety, durability and longevity, Radiesse is composed of micron-sized calcium-based particles in a water-based gel carrier. These particles form a scaffold around which the body generates new collagen, a critical protein that ensures the skin's elasticity and strength. As we age, collagen production slows, which can lead to volume loss in the skin and development of deeper lines and contours.
Is Radiesse Better than Juvéderm?
Radiesse and Juvéderm are both injectable fillers that offer temporary enhancement of facial volume and contours as an alternative to more invasive surgical procedures. They each have a unique formulation that may affect the tissues differently. Juvéderm products are hyaluronic acid based substances while Radiesse consists of a different material which is calcium based. One major difference is that hyaluronic acid based fillers can easily be dissolved if an area is overfilled or irregular in any way. Radiesse cannot easily be dissolved should there be any dissatisfaction with your results.
Restylane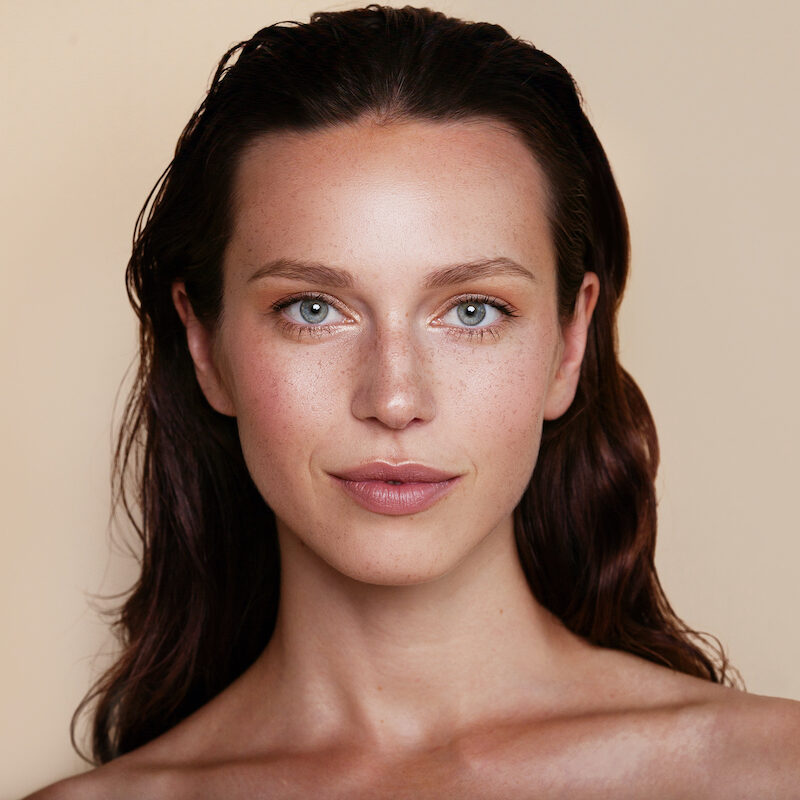 Dr. Glatt is extremely well-versed in the use of Restylane, as he is with all of the latest injectable fillers. Similar to Juvederm, Restylane has become a family of fillers all based on a hyaluronic acid product. Restylane products can treat fine lines, reduce the appearance of deeper wrinkles and can add significant facial volume, similar to Juvederm products. All Restylane products are made out of hyaluronic acid-based (HA), which is a natural substance found in the skin and body. It helps keep the skin lubricated and moisturized.[4] When injected into facial tissues, the hyaluronic acid attracts water molecules that fill, hydrate and smooth the treatment area.
Should You Massage Restylane?
You should typically avoid touching the injection site for one week. For the safest recovery and most enduring results, please follow all of your individual aftercare instructions provided.
Revanesse Versa+
Revanesse Versa+, a hyaluronic acid dermal filler that includes the local anesthetic
lidocaine, is suitable for the treatment of moderate to severe facial wrinkles and creases as well as for lip augmentation in those 22 years of age or older. Versa's structure of spherical particles give it a very smooth quality which results in natural looking results after treatment. Versa+ contains high-quality hyaluronic acid that has a higher molecular weight than other HA fillers to improve the sustainability of the results. Versa contains NO animal products or Animal By-Products.
VERSA received its FDA approval for use in the United States in 2017. Since its initial release, over one million syringes of VERSA have been used worldwide with no reports of adverse events reported. This FDA approved multiuse dermal filler can correct age-related facial volume loss as well as plump your lips. To see if treatment with Versa+ is right for you contact Premier Plastic Surgery Center of New Jersey to schedule an appointment with our Nurse Injector Katelyn Peterpaul.
Personal Consultation
At your confidential consultation, we will carefully examine your skin tone and facial contours. Our expert nurse injector Katelyn Peterpaul will evaluate your skin as well as the contours of your face while she performs a full analysis of your facial structure. She will then recommend the best treatment for your individual needs.
How Much Do Injectable Fillers Cost in New Jersey?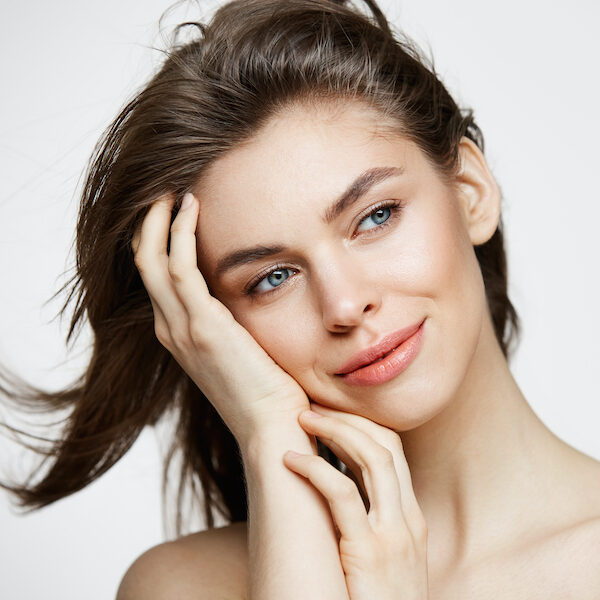 Costs of each treatment will vary depending on your individual needs. After a full analysis and a discussion about your aesthetic goals and plans, an individualized quote will be provided to you prior to any treatment being done. This will outline all costs which will be itemized clearly to include all treatments discussed. The unique needs of every patient mean that we approach every case in an individual way. Our holistic approach to each patient is centered on the individual rather than an itemized ledger of services. Financing options are available for those who qualify. Patients who enroll in Allergan's Alle program earn points that are redeemable for savings on future treatments at Premier Plastic Surgery Center of New Jersey.
FAQ
Do injectable fillers work immediately?
The immediate effect of injectable fillers is evident. When the product is first injected, the gel spreads through the skin, smoothing out folds and wrinkles or filling volume as it goes. While results are immediately apparent, the true effect takes several weeks to fully appreciate.  
Can your body reject fillers?
Hyaluronic acid-based fillers are manufactured using chemicals that naturally occur in your body. HA-based fillers mimic the HA already present in your skin and soft tissues. Hyaluronic acid provides structure and moisture to the epidermis. It also plays an important role in healing and cushioning your cells.  It is essentially what makes one's skin feel soft and compressible. Once it is injected inside your skin, it will supplement and enhance your naturally occurring hyaluronic acid.