Eyelid Surgery
Offered at our convenient location in New Jersey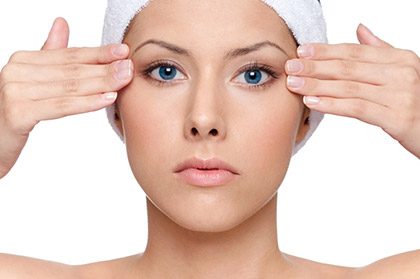 The eyes are usually the first area that other people notice when meeting someone, and it is also one of the first parts of the face to show signs of aging. Excess, lax eyelid skin, as well as wrinkles around the eyes, become more prominent with age. This can create an angry or tired appearance, often making you look older than you truly are.
Dr. Glatt is a certified surgeon who is dedicated to improving the lives of his pateints.
Brian S. Glatt, MD, FACS is certified by the American Board of Plastic Surgery and specializes in blepharoplasty (eyelid surgery) and brow lift surgery to help address these signs of aging and achieve a more youthful-looking eyelid region that enhances the aesthetics of the entire face. A brow lift and blepharoplasty (eyelid surgery) performed by Dr. Glatt in New Jersey can also be combined with a facelift or other skin rejuvenative procedures for comprehensive facial rejuvenation.
Before and After Photos
By targeting the upper and/or lower lids through blepharoplasty (eyelid surgery), Dr. Glatt can dramatically improve the appearance of the eyes for his patients. Blepharoplasty improves the appearance of under eye bags, sagging eyelids, and excess skin to create a more youthful appearing eyelid.
To begin eyelid surgery, Dr. Glatt first makes an inconspicuously placed incision on the eyelid. The incisions for eyelid surgery are virtually undetectable. The incision in the upper eyelid is hidden within the crease itself, and after healing, cannot be seen.
Dr. Glatt performs a majority of lower eyelid surgery via the transconjunctival approach, with incisions on the undersurface of the eyelid so that skin incisions can usually be avoided. Excess skin and prominent pockets of fat are removed or sculpted to reduce the appearance of puffiness and bags, while tightening the lids for a more youthful appearance. Blepharoplasty results in a brighter, more youthful eye area that enhances the entire face.
If you are interested in blepharoplasty (eyelid surgery) contact Dr. Glatt's New Jersey office to schedule a consultation today. Dr. Glatt will examine your eye area to determine if you are a good candidate for eyelid surgery or one of many non-surgical skin care procedures that can improve the appearance of the eyes.