Skin Care Products and Home Programs
Offered at our convenient location in New Jersey
Medical grade skin care products available for purchase from our facility can provide your skin with the attention needed to achieve healthy, luminous tone and texture. All of our product lines are based on cutting-edge technology with scientific studies proven to be advantageous for appropriate skin types and conditions. They are all medical grade and not otherwise available for commercial purchase. A customized regiment will be developed specifically for you by our skin care specialists to help restore and balance all of your skin's essential needs.
Allergan's SkinMedica
SkinMedica skin care products are the result of almost two decades of research and clinical experience. Products are geared towards rejuvenation so everyone can have naturally radiant skin. Scientifically formulated products are created to improve the overall appearance of skin with a patented blend of growth factors, soluble collagen, antioxidants and matrix proteins.
SkinMedica products are a great lifelong skin care solution for healthier-looking skin!
You can purchase SkinMedica products from our Product Portal, and get Free 2 day shipping.
Neocutis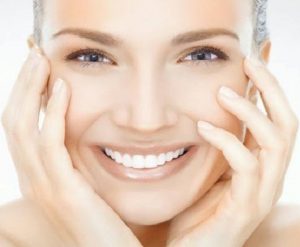 Originally established for wound healing and burn treatments, Neocutis's proprietary skin care ingredient, Processed Skin Cell Proteins (PSP), provides the most complete and balanced combination of human growth factors and cytokines currently available. Neocutis skin care products work toward anti-aging and are also a great post-procedure skincare option. Their exclusive technology addresses key skincare concerns, including the signs of aging, discoloration, oxidative stress, skin redness and dryness.
ZO Skin Care Products
A skin care line developed by Dr. Zein Obagi, the Creator of Skin Health, and World-Renowned Dermatologist. His newest skin care line principles therapeutic, maintenance, daily skin care and prevention objectives. Specialized medical grade products, available by prescription only, will enhance your skin health and overall quality.
From broad-spectrum products anyone can use,
to targeted skin care treatments, ZO Products are an essential line
to help achieve and maintain healthy skin.
Our skin care specialists will create a personalized skin care regimen to target your skin type and address your individual concerns. To schedule a consultation, contact Premier Plastic Surgery Center of New Jersey today.
ALASTIN Skincare
An innovative collection of specially formulated, clinically proven products with ingredients to support the skin's ability to clear out damage caused by aging and environmental factors and replenish the skin with healthy new collagen and elastin.  ALASTIN offers cruelty free, paraben free, and gluten free solutions that promote fortified, healthy skin for use as part of a daily skincare regimen or to enhance the appearance of skin following some of the most popular skin care procedures.
These exciting and highly effective new products are now available for purchase at the Premier Plastic Surgery Center of New Jersey. Please contact us at 973-889-9300 for more information or to purchase Alastin today. You may also schedule a professional skin care treatment during the same call should you wish to take a further step towards rejuvenating the outer appearance of your skin.