Gynecomastia
Offered at our convenient location in New Jersey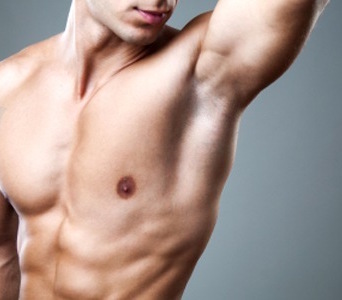 Male breast reduction surgery can also benefit men who feel self-conscious about excess breast tissue, a condition known as gynecomastia. The male breast reduction procedure is very different from breast reduction for women. Typically, standard liposuction alone or ultrasound-assisted liposuction may be enough to produce your desired results.
Occasionally, excess fat and tissue may need to be removed as well, and, in severe cases, excess skin may also be removed. Regardless of technique, the remaining skin will be tightened and flattened, creating a firmer, more masculine-looking chest. Incisions are typically minimal, resulting in little scarring Gynecomastia is common, affecting 40 to 60 percent of all men, yet this condition is rarely discussed openly. Although there are no known causes, some drugs and medical conditions have been linked to excess breast tissue development in men. During your consultation with Dr. Glatt, he will discuss with you your medical history to determine if breast reduction is the right treatment for you.
Before and After Photos
What to Expect Following Your Gynecomastia Surgery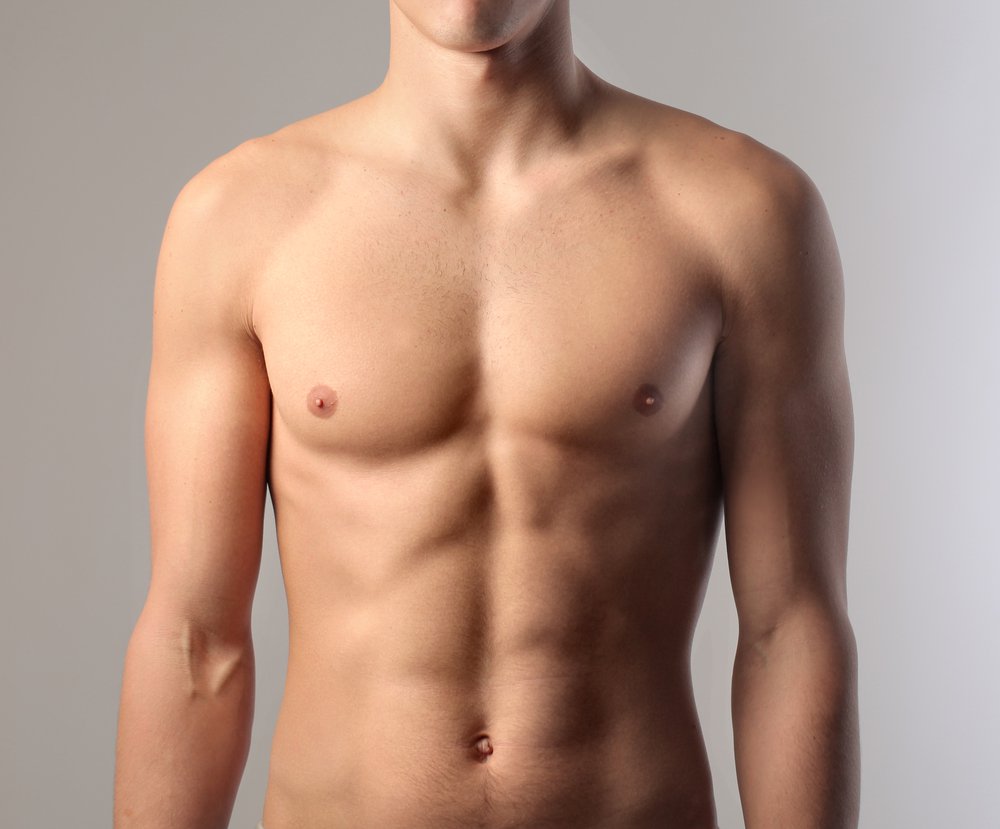 You will have a support garment or binder that will be placed on you in the operating room immediately following the procedure. This compression garment is to be worn constantly (24 hours a day), except when showering, for 6 weeks following surgery. You may begin to shower the day following your procedure. You may wish to purchase a less comprehensive, form-fitting garment to alternate and possibly wear for an additional few weeks (like tight-fitting spandex material, etc..)
You may have drains following this procedure. You have instructions for their care in a separate form. You may shower with your drains and pat the sites dry afterwards. Be sure to bring your drain sheet to your appointments with Dr. Glatt. Once the drains are removed, you cannot shower for 24 hours.
You will experience a moderate amount of swelling and bruising, and therefore the anticipated result will not be apparent for at least a few weeks. The amount of swelling and discoloration varies from person to person.
You may notice numbness in the surgical area because of interruption of small sensory nerves. Remember, most of this is almost always temporary and much of it may gradually improve. Be cautious of sun, heating pads, and heat lamps, etc., until sensation returns to normal.
Sunscreen protection of the small incision areas will be necessary for at least 1 year.
You may experience some pain or discomfort for a few days following surgery. Do not hesitate to take medication for this. Remember that pain medication will make you drowsy. DO NOT DRIVE while taking this medication. Pain medicine may also make you constipated, so you may need a mild over-the-counter laxative. If the discomfort is mild, you may only need Tylenol as often as needed for the first week. You should drink extra fluids for 48 hours after your procedure to maintain fluid and electrolyte balance. Eat light meals the first day (soups, Jell-O, juices, tea, Gatorade, etc.). Then gradually progress to a regular diet. A nutritious diet is important for wound healing. You may wish to take vitamins.
You will likely have steri-strip paper tapes or glue tapes over your incisions, which can get wet in the shower. Just pat them dry afterwards. Do not remove these tapes on your own. Strenuous activity and exercise should be avoided for 3 weeks. No lifting, pulling, straining, or lifting for 6 weeks is crucial to ensure a safe recovery.
You will be given a prescription for an antibiotic. Please take this medication as indicated on the bottle and finish the whole course.
We pride ourselves on providing our patients with care and set them up for a healthy recovery.
Please call our office with any abnormal reactions to the prescribed medications, such as hives or itching. Let us know if you develop a temperature of over 101 or any excessive pain, swelling, or drainage from the suction sites. We do expect some drainage from the sites within the first 48 hours. This is usually due to the tumescent fluid that is infiltrated at the time of the surgery. Bleeding from the sites is not normal and should be reported to our office immediately should this occur. You should not sit for long periods of time for the first 3 weeks following surgery in order to promote circulation to your legs. If you must travel, be sure to get up and walk around every 30-60 minutes.
Please feel free to call our office with any questions or concerns. We want you to be as comfortable as possible during the healing process.
Male Breast Reduction — Contact Dr. Glatt in New Jersey
Scheduling a consultation with Dr. Glatt is the first step toward improving your life by improving your appearance. If you are ready to learn more about breast reconstruction and reduction options, including male breast reduction for the treatment of gynecomastia, contact Dr. Glatt's New Jersey practice today.