Virtual Plastic Surgery Consultation with Dr. Brian Glatt
Receive a private virtual consultation with Dr. Brian S. Glatt from the comfort of your own home!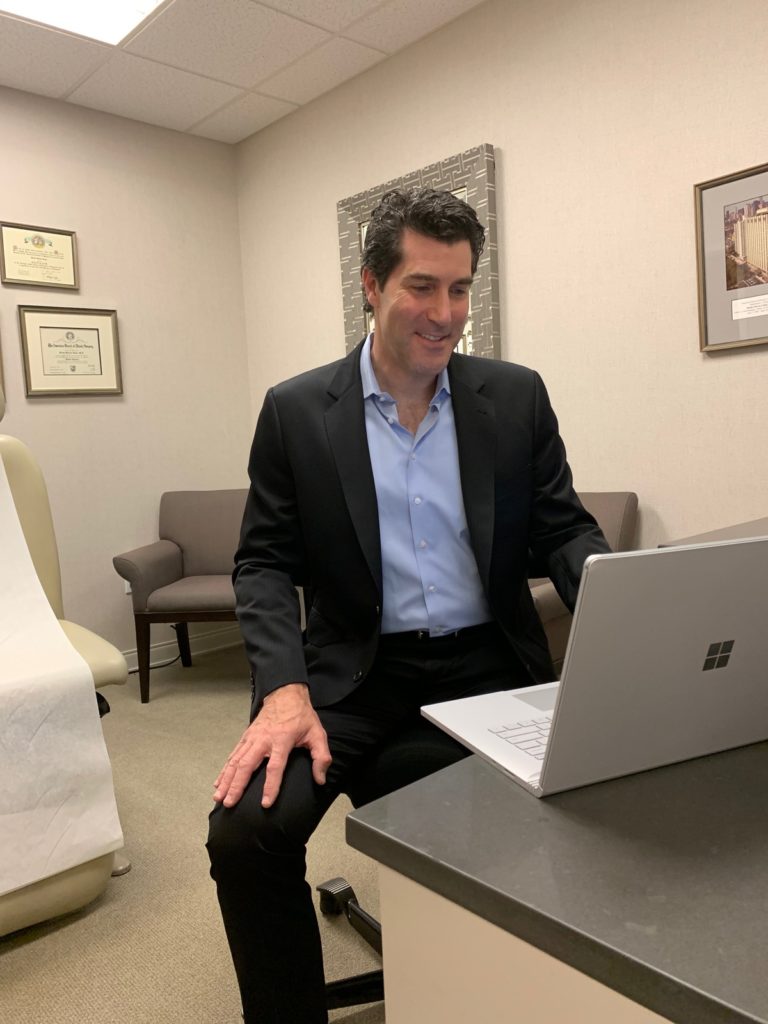 Utilizing Doxy.me, a data-secure and HIPAA compliant app, your PC, Mac or cell phone, you are able to meet with Dr. Glatt as if you were in our office. The process is simple and our staff will guide you through every step.
Our consultation fee is $250.00; this payment will be deducted from the cost of your surgery should you choose to proceed. The consultation fee also includes a second in-office visit with Dr. Glatt which will be scheduled at a mutually agreeable time.
An outline of the steps follows:
Call our office at 973-889-9300 or send an email to

[email protected]

to
request a virtual consultation. One of our Patient Care Coordinators will contact you to begin the process by obtaining demographic information and e-mailing you a step-by step link to help you complete our medical history forms online.
After these forms are complete, we will request you submit photos of the area(s) you are discussing with Dr. Glatt. Photographs are a crucial part of Dr. Glatt's evaluation, given the current inability to examine and evaluate you in person. We will provide instructions on how to take appropriate photos.
Once your medical history and photos are received, we will contact you to schedule a mutually agreeable date and time for your virtual consultation with Dr. Glatt. Consultation hours are on Tuesdays and Thursdays. Other times may be accommodated on a case by case basis.
The direct link to log in to your virtual consultation will be e-mailed to you after scheduling your appointment.
After your virtual consultation with Dr. Glatt, our Surgical Coordinator Betsy will contact you to answer any questions you may have, review the cost of your surgery and discuss scheduling details.
Please note that Dr. Glatt's recommendations and surgical plan, as well as the anticipated cost of your procedure(s), may change if differences are found during your in-person office exam compared to what could be appreciated from your virtual consultation and the photographs submitted.
The staff of Premier Plastic Surgery Center of New Jersey is available to assist you in arranging your appointment. To schedule a Virtual Consultation with Dr. Glatt please call us at 973-889-9300.