Skin Resurfacing
Offered at our convenient location in New Jersey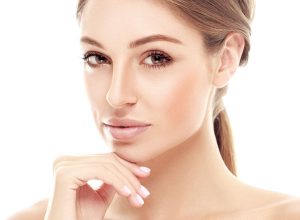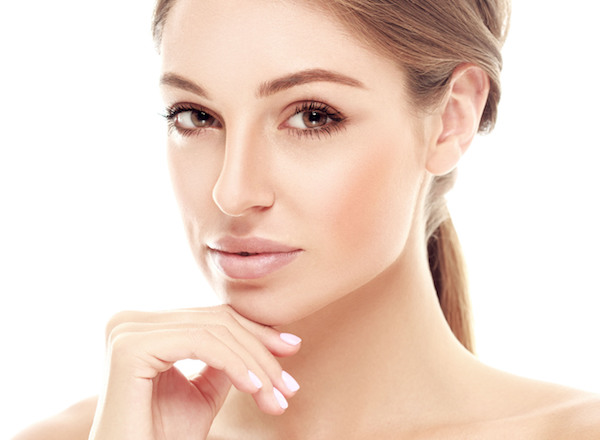 Skin resurfacing is a facial treatment that smooths and evens the tone and texture of the skin. Skin resurfacing treatments can improve the appearance of wrinkles, acne scars, and irregular skin pigmentation. There are several different products and techniques that can resurface the skin, but they all restore a youthful and glowing complexion by removing the weathered and damaged outer layers of the skin, and stimulating the growth of new, healthy skin cells. Skin resurfacing treatments leave the patient with fresh, healthier-looking skin that can turn back the clock on your appearance.
At Premier Plastic Surgery Center of New Jersey, we offer a variety of techniques for skin resurfacing to address your unique skin. If you're ready to enjoy the healthy, smooth, glowing skin that's hiding under the surface, don't wait.
Dr. Brian S. Glatt is well versed in the most recent cosmetic and restorative surgery procedures and technology and works with a team of caring and professional aestheticians to provide his patients every advantage in looking their best.
Make an appointment at our office in Morristown, New Jersey by calling (973) 889-9300, or by filling out this convenient online form.
About Skin Resurfacing Treatments in New Jersey
Even the strictest skincare routine is no match for the many factors beyond our control that take a toll on the skin. Hormones and heredity can contribute to an uneven skin tone or acne. Sun exposure, pollution, and lifestyle factors can inflict additional damage. When combined with the march of time, skin can look diminished.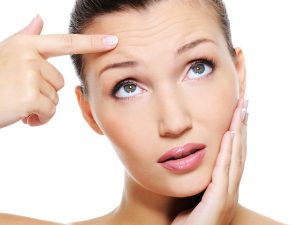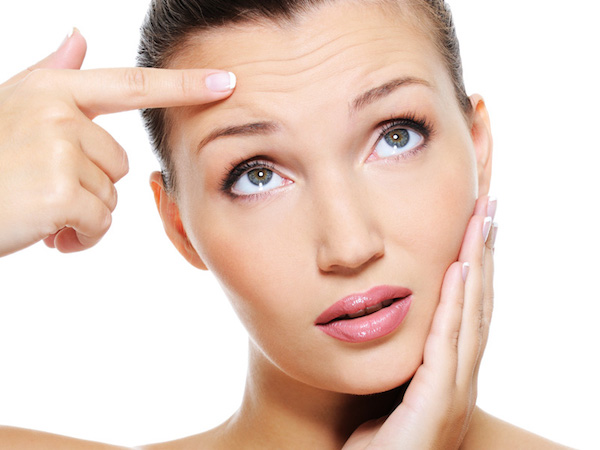 Skin resurfacing treatments are exciting options for rejuvenation because they use your skin's own healing abilities, and work with the growth process of the skin to create natural and visible improvements.
While skin resurfacing can't necessarily prevent new wrinkles from forming, when worked into a regular skin care regimen, they can maintain a healthy and blossoming complexion.
There's not necessarily one skin resurfacing technique that works best: the technique utilized will vary depending on each patient's target goals, toleration of potential downtime, and skin type. Outstanding and effective results may be achieved via several different methods, or with a carefully tailored combination.
Skin resurfacing treatments at Premier Plastic Surgery Center of New Jersey include:
Chemical Peels
Microneedling
HydraFacial
Virtue RF
How Does Skin Resurfacing Work?
We all know the importance of exfoliation in maintaining the health of our skin.
Removing impurities and the layer of dead skin cells that naturally accumulate improves the brightness of our skin tone, reduces and prevents clogged pores, and helps maintain a smooth texture. Skin resurfacing treatments take exfoliation to the next level by using medical grade products and cutting-edge chemistry to achieve results that aren't possible to obtain at home or at the day spa.
Chemical Peels
Also referred to as chemoexfoliation, chemical peeling is a method of targeted ablation that is able to remove a uniform depth of weathered outer skin through specially formulated acids that improve the appearance of skin. This stimulates the skin's natural healing process and skin rejuvenation. (1)
The Premier Plastic Surgery Center of New Jersey is pleased to offer a curated menu of chemical peels that are tailored to benefit a variety of different skin types and concerns. Because these chemical peels also range in intensity, patients should also keep in mind that the more dramatic results may also be accompanied by a longer recovery time. True to their name, these skin resurfacing treatments can cause the skin to peel in the days following their application.
HydraFacial
HydraFacial is a medical-grade, multi-step, exfoliation treatment. HydraFacial is the only hydradermabrasion machine that uses the patented 4-in-1 Vortex Technology to gently but thoroughly cleanse the skin. This powerful, versatile treatment can clear clogged pores and deliver customized serums. The ergonomically designed, dual-functioning handpiece provides precise control over serum type and flow, enabling your Aesthetician to tailor the treatment to different skin types and concerns. In addition, each treatment uses a series of unique HydroPeel tips with multiple edges to gently exfoliate the skin several times per pass, achieving better and more even results.
Microneedling
Microneedling, also known as collagen induction therapy, is a procedure for skin resurfacing that involves the use of extremely fine needles to create an even pattern of micro punctures in the epidermis. These minuscule, controlled skin injuries encourage the skin to restructure existing collagen and produce new collagen and elastin while nourishing blood vessels. Results include the reduction of fine lines and wrinkles, improvement in skin laxity, and a reduction in scarring. The tiny punctures also act as channels, allowing rejuvenating serums to better penetrate the layers of the skin.
This therapy is considered a safe skin resurfacing therapy, and features a lower risk of hyperpigmentation and scarring than other skin resurfacing techniques, making it suitable for those with thin, sensitive, or darker skin types. (2)
The Premier Plastic Surgery Center of New Jersey also offers microneedling with the innovative Virtue RF. This device combines the benefits of microneedling with skin-firming radiofrequency energy and LED lights that kill bacteria and promote the production of collagen. The Virtue RF also allows our aestheticians to adjust both the depth of the needles and the frequency of the RF energy during each pass to deliver effective results without damaging the protective outer layer of the skin. This improves patient comfort and eliminates any recovery time.
Virtue RF features gold plated needles to ensure precise, clean, and open channels in the skin that remain open for four to six hours. This allows optimal absorption of the potent serums, enhancing masks, and soothing recovery systems that are all included in this treatment.
Personal Consultation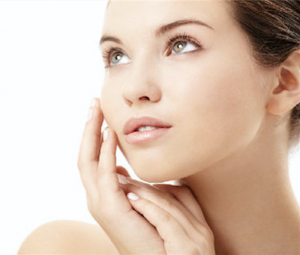 At your confidential consultation, we will carefully examine the unique qualities of your skin. Once we learn more about your skin concerns, your skincare routine, and your lifestyle, we'll be able to recommend the skin resurfacing treatment that will get you the best results. Not all resurfacing treatments address the same issues, and the best solution may be a combination of treatments or multiple sessions of the same treatment. Our experienced medical aestheticians will be able to answer any of your questions and recommend the best treatment for your individual needs.
Once you decide on the skin resurfacing treatment that's right for you, you'll be provided instructions on how to prepare for your treatment, what to expect afterwards, and how to care for your skin post-resurfacing.
Contact us today to schedule your own private and individualized appointment. Call (973) 889-9300 to learn more and get started on your fresh, glowing complexion.
Preparation and Recovery for Skin Resurfacing
Depending on the skin resurfacing treatment you've selected, you'll be provided specific instructions, which are vital to achieving the best results.
Before your treatment:
Stay well hydrated
Avoid sun exposure or any other skin irritants
Notify us if you're inclined to any infections, or outbreaks like cold sores or acne
Arrive with a clean face
After your skin resurfacing procedure:
Stay out of the sun and tanning beds
Be prepared for redness or peeling, depending on the treatment
Avoid sweating and environments with bacteria, like swimming pools
Use only products specified by your aesthetician
How Much Does Skin Resurfacing Cost in Morristown Area?
The cost of your skin resurfacing will vary depending on your individual needs, the treatment you select, and the sessions required to achieve your aesthetic goals. After your personal consultation, an individualized quote will be provided to you. To learn more about the other services we offer and other savings available, follow our blog.
FAQ
Who is a good candidate for skin resurfacing?
Anyone looking to improve the appearance of fine lines and wrinkles, acne scars, large pores or dull skin may benefit greatly from skin resurfacing. There are many different treatments that address different skin concerns and are recommended for specific skin types.
Is skin resurfacing painful?
Some skin resurfacing treatments are more uncomfortable than others. Because facial skin has varying thickness depending on the area, you may find that certain parts of your face are more sensitive than others during your treatment. A numbing cream can be applied before microneedling to ease with discomfort. Because other skin resurfacing treatments remove the outer layer of skin, patients should expect some sensitivity following their procedure.
References
Soleymani T, Lanoue J, Rahman Z. A Practical Approach to Chemical Peels: A Review of Fundamentals and Step-by-step Algorithmic Protocol for Treatment. J Clin Aesthet Dermatol. 2018;11(8):21-28. PMID: 30214663
Loesch MM, Somani AK, Kingsley MM, Travers JB, Spandau DF. Skin resurfacing procedures: new and emerging options. Clin Cosmet Investig Dermatol. 2014;7:231-241. Published 2014 Aug 28. doi:10.2147/CCID.S50367