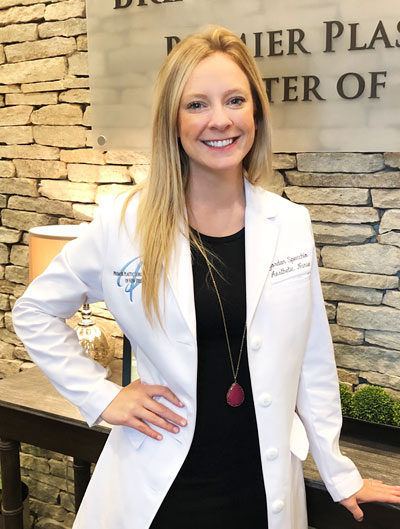 Jordan Specchio is a compassionate, highly responsible registered nurse with experience in Medical-Surgical nursing, Home Care nursing as well as experience in the Neonatal Intensive Care Unit.
Before joining Premier Plastic Surgery Center of New Jersey, Jordan spent years as a Level III NICU Registered Nurse at Morristown Medical Center. She is known for her upbeat nature as well as her gentle touch; and works side by side with Dr. Glatt in all aspects of his practice.
Jordan completed her Bachelor of Science in Nursing (BSN) degree from Chamberlain University in Chicago and graduated from Hackensack UMC Mountainside School of Nursing in 2015.
What is a BSN?
Nurses who carry the RN title and the BSN title are both Registered Nurses. Both have completed the National Council Licensure Examination (NCLEX) — a national test that's required for licensing and practice as a nurse in the United States. The largest difference between the two is the level and length of education they have received.
To become an RN, students can earn an Associate Degree in Nursing (ADN) from a college or university program or a Diploma of Nursing through a hospital-based nursing program. BSN-prepared nurses have completed a bachelor's degree from an accredited college or university and have received additional training in leadership, management, and administrative roles. Essentially, ADN-prepared and BSN-prepared nurses can care for patients in the same ways. However, BSN-prepared nurses have been linked to better patient outcomes, lower mortality, and lower failure to rescue rates, according to the American Association of Colleges of Nursing (AACN).