Qwo Cellulite Treatment
Offered at our convenient location in New Jersey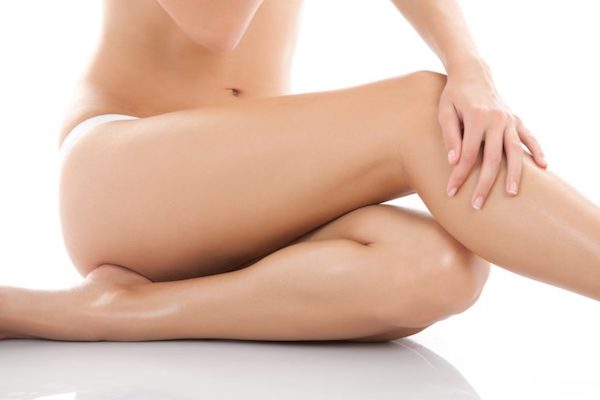 Qwo is the first ever injectable cellulite treatment to be approved by the FDA. Now there is an effective alternative to more invasive procedures because Qwo makes eliminating cellulite as easy as getting a shot. Qwo has shown positive results in the buttocks as well as the thigh area, parts of the body where many women experience troublesome cellulite. Qwo is currently FDA approved for use in the buttocks and is considered "off label" for use in the thighs.
Premier Plastic Surgery Center of New Jersey is among the first aesthetic practices in the country to offer this exciting new treatment. Led by Dr. Brian S. Glatt, our Medical Director, we're always on the cutting edge of the latest procedures and products. Join the conversation by reading our blog so you can stay up to date on the latest treatments and breakthroughs.Qwo treatments are being offered exclusively by our master aesthetic nurse injector Katelyn Peterpaul. 
Qwo Is a Minimally Invasive Approach to Cellulite Reduction
Qwo injectable cellulite treatments offer a unique approach to reduction. Until recently, all of the most effective cellulite procedures required small incisions. But Qwo is the first of its kind because it only requires an injectable application to achieve its impressive results.
Qwo injectables employ two kinds of collagen-degrading enzymes to work break up cellulite at its roots.[1]
Qwo delivers gently corrosive compounds beneath the skin to dissolve the collagen bands that cause the skin to pucker and dimple, especially in the area around the buttocks. Once the bands beneath the skin are released, the surface will start to smooth out and present a more attractive texture. 
More invasive treatments, like Cellfina and Cellulaze use needles or lasers to release the taut collagen cords that cause cellulite. These treatments, while somewhat effective, are more likely to cause trauma to the surrounding tissue than Qwo. Qwo injectable cellulite treatments promise less bruising and a quicker recovery than more invasive options.
What Causes Cellulite?
There is still no medical consensus on what exactly causes cellulite. Cellulite is the result of fibrous collagen cords that connect the skin to the muscle tissue beneath. When the layer of subcutaneous fat between the skin and muscles is thick enough, the tension on the collagen bands beneath the skin causes the "cottage cheese" skin texture that we typically associate with cellulite. There are other possible culprits involved in causing cellulite. An individual's hormone levels can play a role, as can genetics, skin structure and body type.
To learn more about this exciting new minimally invasive treatment for cellulite, we invite you to contact us and book an informative consultation with our nurse injector Katelyn at Premier Plastic Surgery Center of New Jersey. Call (973) 889-9300 and one of our attentive medical professionals will be happy to assist you. 
Before and After Photos
Benefits
Qwo injectables are non-surgical and minimally invasive. It is the first injectable of its kind to offer a simple, incision-free solution to cellulite. The only real way to reduce collagen is to sever the collagen bands beneath the skin that are responsible for it.[2] Qwo accomplishes this relatively quickly and painlessly compared to other procedures which often require a small incision to be practical. Qwo requires no anesthesia, aftercare or recovery time. 
Candidates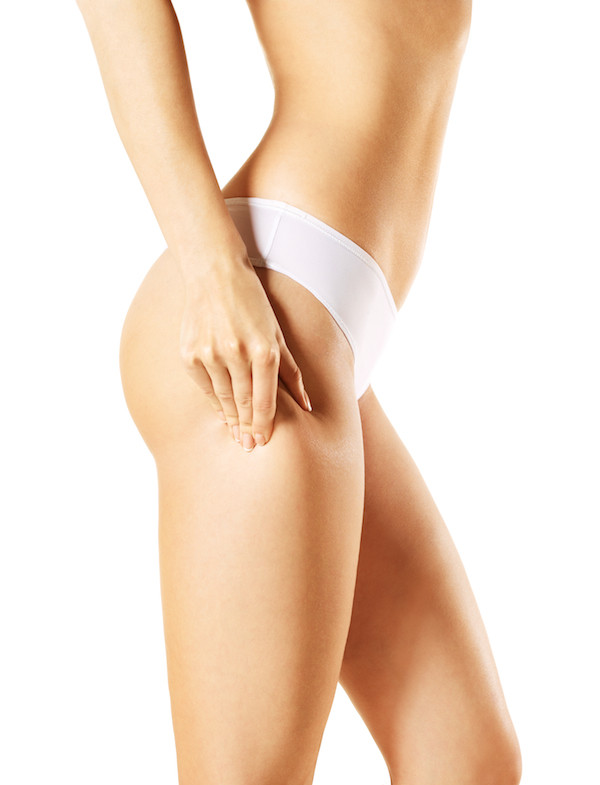 Cellulite is present in women of all sizes and BMIs. The telltale "orange-peel" texture of cellulite can begin to appear along the smooth skin at the thighs and buttocks. Cellulite is the result of high-tension bands of collagen beneath the skin tugging at the surface. As the layer of subcutaneous fat beneath the skin increases, it also increases the likelihood that cellulite might form. However, the precise cause of cellulite remains a mystery. Some hypothesize that the collagen bands responsible for cellulite may form in part due to alterations in blood flow or lymphatic drainage.[3]  
Qwo is a safe and simple treatment, so many women who suffer from cellulite will find the smooth skin they're searching for at Premier Plastic Surgery Center of New Jersey. Please tell us if you are pregnant or plan to become pregnant before using Qwo. Consult your doctor before breastfeeding.
Personal Consultation
We have an impressive variety of non-invasive and minimally invasive med spa services at Premier Plastic Surgery Center of New Jersey. At your personal consultation, you will be attended to by Katelyn Peterpaul, our expert nurse injector, or a member of her compassionate and capable team. You don't have to be embarrassed about your cellulite. We are here to support you on your aesthetic journey. At your personal consultation, we will assess your candidacy for Qwo or any of our other med spa treatments.   
Contact us to schedule your confidential consultation at Premier Plastic Surgery Center of New Jersey. Call (973) 889-9300 to learn more. 
Preparation
Even though Qwo is minimally invasive, there are some important matters to consider before your treatment. You should stop taking aspirin, ibuprofen, aleve, fish oil, or any supplement regimen that can thin the blood. After your session, you can expect to see some bruising at your treatment site. Blood-thinning medications can cause any bruising to become worse. So, skip the pills for up to two weeks in advance of the treatment.
Qwo Treatments
Immediately before your treatment, your nurse injector will mark the target areas on your thighs and backside. These areas will be where the dimples and ridges are the most profound. Because the Qwo treatments are performed with only a simple syringe, there is no need for a numbing agent or any other anesthetic. A talented nurse injector, like Katelyn, can treat between 12 and 24 cellulite dimples in a single session. The procedure is brief, only lasting about 10 minutes. You will have to remain prone (on your stomach), for five minutes after your treatment concludes.
Recovery
There is no downtime associated with Qwo. However, patients can expect some soreness in the treatment area for a few days after their treatment. The soreness is similar to what one might expect after a vigorous workout.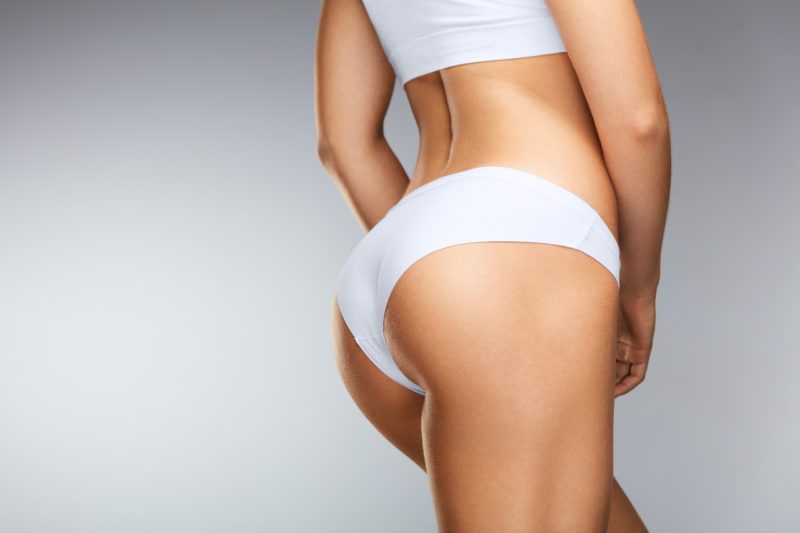 Qwo's formula takes time to completely release the taut collagen fibers at the injection site, so your final results will not be visible immediately following your treatment. In the days after your first session, you will notice a gradual improvement in the severity of your cellulite. For optimal outcomes, we recommend three Qwo treatments three weeks apart.
Most patients can expect to see some bruising at the injection site, especially after their initial treatment. However, the soreness and bruising will be less pronounced after each subsequent treatment. Do not schedule injections close to events in which you may want to wear something more revealing like a swimsuit. Seek immediate medical attention if you experience any symptoms of serious hypersensitivity reactions.
Smooth Results
The best results from Qwo are accomplished after a series of three injections spaced three weeks apart. During your sequence of treatments, you will notice a gradual improvement in the texture of your buttocks as the collagen-degrading enzymes do their work. After six weeks, your final results will flourish.
How Long Does Qwo Last?
You can expect to enjoy smooth skin for a year or more following a series of Qwo cellulite reduction injections. In some cases, however, the results are far more long-lasting—perhaps even permanent.
How Much Does Cellulite Reduction Cost in New Jersey?
At your personal consultation with our team of aesthetic experts, we will determine the course of treatment that best fits you and your needs. Costs can vary from patient to patient. Factors like the size of your treatment area, the severity of your cellulite and other important health aspects must be considered. For a full assessment of what the cost of cellulite reduction looks like for you, we encourage you to contact Premier Plastic Surgery Center of New Jersey and schedule an appointment.  
FAQ
Is Qwo permanent?
The results of Qwo injectable cellulite treatments can last a year or even longer. In some cases, results may be permanent. 
Why do guys not get cellulite?
Women are more likely to have cellulite but, because the specific cause of cellulite is still uncertain, it is officially unknown why most men catch a break when it comes to embarrassing cellulite. The answer may lie partly in physiological differences between the two genders. In women, the collagen bands beneath the skin's surface are arranged vertically. In men, these same bands have a criss-cross pattern. 
References
McLane, M. P. (2020, August 23). Human Pharmacokinetics and Safety of Subcutaneous Collagenase Clostridium Histolyticum in Women. JDDonline – Journal of Drugs in Dermatology. https://jddonline.com/articles/dermatology/S1545961620P0852X
Kaufman-Janette, J. A., Bass, L. S., Xiang, Q., McLane, M. P., Kirby, M. T., & Vijayan, S. (2020). Efficacy, Safety, and Durability of Response of Collagenase Clostridium Histolyticum-aaes for Treating Cellulite. Plastic and Reconstructive Surgery – Global Open, 8(12), e3316. https://doi.org/10.1097/gox.0000000000003316
‌Cohen, J. L., Sadick, N. S., Kirby, M. T., McLane, M. P., Lenderking, W. R., Bender, R. H., Chen, J., Hurley, D., Knoble, N. B., Liu, G., Xiang, Q., Davidson, J. A., & Goldman, M. P. (2020). Development and Validation Clinician and Patient Reported Photonumeric Scales to Assess Buttocks Cellulite Severity. Dermatologic Surgery, 46(12), 1628–1635. https://doi.org/10.1097/dss.0000000000002756