Microdermabrasion
Offered at our convenient location in New Jersey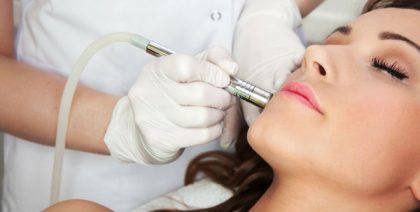 Microdermabrasion mixes gentle abrasion with light suction and results in fresh, healthy, glowing skin. During your initial consultation, our skin care specialist will examine your skin to determine if this procedure would provide optimal results.
A spray of tiny crystals exfoliates the skin during Microdermabrasion, removing dead cells and damaged outer layers of your skin. A small suction device removes debris during the procedure.
Microdermabrasion is an excellent treatment for opening
clogged pores and reducing the appearance of fine lines, age spots, and
dull or oily patches, to reveal fresher, smoother skin beneath.
View This Procedure in 3D Animation
To learn more about microdermabrasion, contact Premier Plastic Surgery Center of New Jersey to schedule an initial evaluation. Our skin care specialist will determine which skin rejuvenating procedure will achieve the optimum results for you.