Belotero
Offered at our convenient location in New Jersey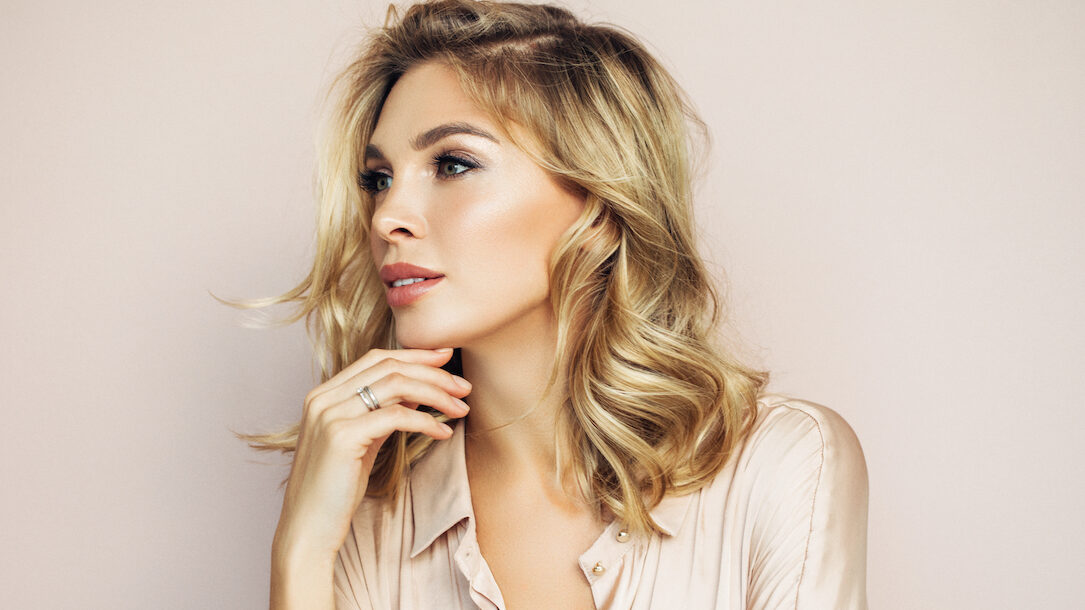 Belotero is a dermal filler formulated to add volume and youthfulness to your features. If age lines are beginning to etch their way into your skin, you can remedy the situation with a subtle yet striking injectable treatment.
Dr. Brian Glatt, MD, FACS is a board-certified plastic surgeon, but he also excels at non-surgical approaches to aesthetic enhancement. Proudly serving the needs of New York City and Northern New Jersey, Dr. Glatt is an expert in the applications and variations of dermal filler treatments. Contact our office in Morristown, NJ to learn more about Belotero. We also provide remote consultations to best suit your schedule and lifestyle. Please call (973) 889-9300 with any questions you may have.
About Belotero
If you are tired of your facial wrinkles, Belotero may be your ideal solution. Facial lines are caused by the lack of support from proteins like elastin and collagen. As we age, our bodies produce less and less collagen. The skin begins to hang away from its underlying muscles and soft tissue.
When the gaps beneath the skin's surface emerge and grow, a person's complexion can become deflated. The dynamic is like a balloon that slowly loses its air. The texture of the balloon looks puckered and lifeless until you put more air into it. The same is true with skin. Dermal fillers, as their name suggests, literally fill the gaps beneath the surface, plumping the skin from within.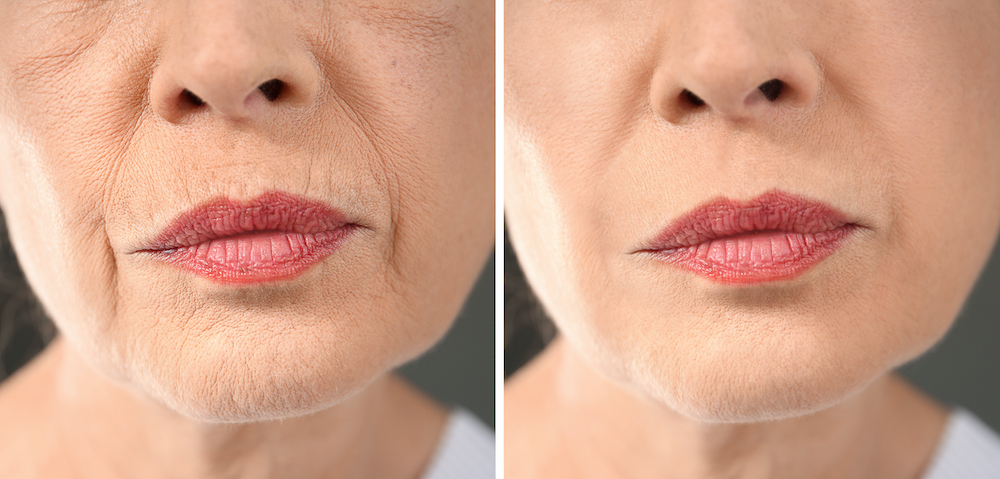 Take, for example, the nasolabial folds. The creases that run from the edge of the nose down to the corners of the mouth are often called "laugh lines" due to how pronounced they appear when we smile or laugh. Belotero can prop up the scaffolding beneath nasolabial folds, smoothing them out comprehensively.
Belotero is a popular dermal filler that delivers natural-looking rejuvenation. The main ingredient in Belotero is a hyaluronic acid (HA) gel.[1] Hyaluronic acid is a substance found naturally in the skin, which makes Belotero safe and effective. It can be used to treat moderate to severe facial lines and wrinkles. Belotero diffuses brilliantly; it adapts to finite creases such as the vertical lines that form above the lip. By binding to water, the properties of this unique filler allow it to cradle moisture and hydrate the skin. Belotero integrates flawlessly with your tissue to plump and fill both deeper facial folds and fine lines. The gel produces a soft and even correction throughout the treatment area.
Benefits of Dermal Fillers
The main benefit of Belotero is how it conforms to the dimensions of your skin. The silky texture finds its way to hollow spots and creases organically and seamlessly. Your skin can enjoy its natural luster thanks to a boost from Belotero.
Speaking of boosts, your confidence can also benefit from dermal filler treatment. You don't need to feel self-conscious or insecure when you know that your skin is fulfilled and replenished. Belotero provides added volume to lips, cheeks, the chin, and the areas around the eyes. You will feel whole again, courtesy of Dr. Glatt and his mastery of dermal fillers.
Benefits of Belotero
Easily tolerated; you can resume your normal activities immediately after the injection(s)
No anesthesia necessary, no incisions required
Hydrates the treatment area
Stimulates collagen production for long-lasting results
Eligible Candidates
Belotero is perfect for clients who struggle with mild to moderate skin laxity. If you are a healthy non-smoker in the New York/New Jersey area, call (973) 889-9300 to discuss your eligibility for dermal filler treatment. You may not be a candidate for Belotero injections if you have a history of anaphylaxis. Belotero contains trace amounts of gram-positive proteins, so please inform Dr. Glatt of any allergies you may have. He can determine if Belotero is right for you during your comprehensive consultation. 
Private Consultation in Morristown, New Jersey
Some people are nervous to visit a doctor, which is why Dr. Glatt wants to ease you into the process. You can familiarize yourself with his demeanor and personable nature by visiting our media page. Dr. Glatt has appeared on The Today Show, CNN, and Entertainment Tonight, just to name a few.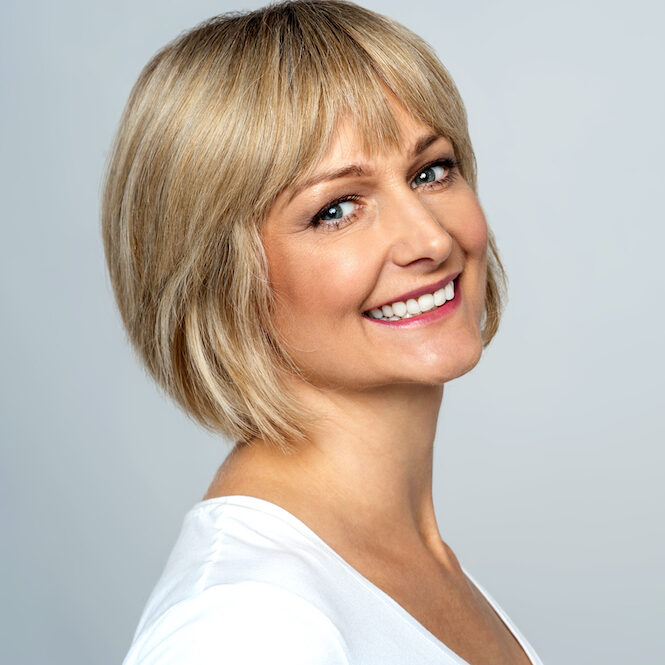 While his professional accomplishments are quite impressive, Dr. Glatt is also a great listener. During your consultation, he wants to hear about your cosmetic journey. Feel free to share pertinent information from your medical history as well as your future goals. You may want to share photos of yourself from years past to give Dr. Glatt a more complete picture of your skin's evolution. In return, he will show you how your ideal self may look through the lens of our Vectra 3-D Imaging technology. Watch as your features enjoy their proper proportions, thanks to this preview of your upcoming procedure(s).
By compiling your personal pics with computerized projections, Dr. Glatt can bring your realistic expectations to life. He will assess how your complexion is changing in order to determine if Belotero is the best course of action for you. Schedule an appointment online now!
Preparation
The Belotero process is so straightforward, you may be ready for your first session immediately following your consultation. In general, you should refrain from smoking or drinking alcohol in the days leading up to a dermal filler treatment. Belotero provides hydration to the skin, while tobacco products and excessive drinking deplete its moisture. Leaching the skin's hydration would be counterproductive to the dermal filler process.
Belotero Injection Procedure
Safety and satisfaction are two of Dr. Glatt's guiding principles. Most Belotero products contain lidocaine, which helps anesthetize the treatment area. If you are concerned about discomfort, please alert Dr. Glatt before the dermal filler procedure begins.
The sheer versatility of Belotero allows for a range of treatment strategies. The amount of the solution required depends on the extent of the lines being filled and the area(s) of the face that need attention. According to a five-year study of over 300 Belotero recipients, doses ranged from just 0.2 mL to 3.0 mL.[2] The precise brand of Belotero and the corresponding amount required will depend on your unique aesthetic goals.
Belotero Balance
The most popular Belotero product is called Belotero Balance. Its results endure for approximately 6 months, smoothing away facial lines and enhancing lips.
Belotero Soft
To extend the benefits of your dermal filler, consider a Belotero Soft treatment. Wrinkles and creases may be reduced for 12 months or more.
Belotero Intense
To address prominent facial lines, inquire about Belotero Intense. This solution can also erase imperfections around the mouth for approximately one year.
Belotero Volume
The cheeks require a more viscous formula, which is why Belotero Volume is ideal for midface enhancements. Clients also enjoy relief from crow's feet for up to 18 months following a Belotero Volume injection session.
To discuss which type of Belotero product is best suited for your skin, please call (973) 889-9300 and connect with one of our knowledgeable, attentive staff members. 
Recovery and Results
There is no downtime associated with Belotero treatment.
The results are practically immediate, yet will improve over the course of the next 2-4 days. The smooth and natural-looking enhancement of Belotero will last for months or even a year or more!
To get a glimpse of how satisfied you will be after a visit with Dr. Glatt, please visit his glowing reviews page. 
Complementary and Alternative Procedures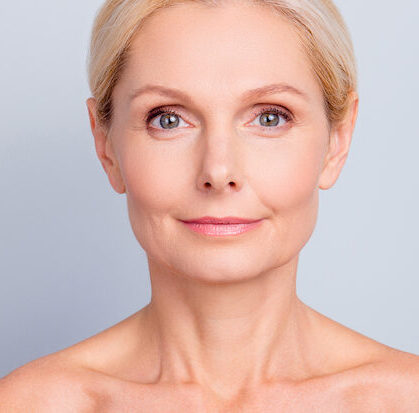 Dermal fillers like Belotero are wonderfully effective when it comes to adding volume to deflated skin, but wrinkles have more than one root cause. Every time you express an emotion, your facial muscles contract and pull at the skin. Over time, the creases associated with these muscular contractions deepen. To ease the repetitive movement of bothersome facial muscles, a neuromodulator can help. Botox, Jeuveau, and Dysport offer a varied array of solutions to your facial lines.
Neuromodulators can be safely administered in conjunction with dermal fillers. For information about Belotero, Radiesse, Restylane, Sculptra, or Juvéderm, contact Premier Plastic Surgery Center of New Jersey today. Dr. Brian Glatt will evaluate your skin and recommend the best treatment for your individual needs.
FAQ
How much does Belotero treatment cost in New Jersey?
The cost of Belotero injections depends on how many units of the product you request. Dr. Glatt will provide transparent pricing as part of his comprehensive consultation process. He is also proud to be a member of Allergan's Brilliant Distinctions program: every treatment you receive could earn you credit toward future visits. Call (973) 889-9300 to learn more.
References 
Sundaram, H., & Cassuto, D. (2013). Biophysical characteristics of hyaluronic acid soft-tissue fillers and their relevance to aesthetic applications. Plastic and Reconstructive Surgery, 132(4S-2), 5S-21S. DOI: 10.1097/PRS.0b013e31829d1d40
Kühne, U., Imhof, M., Kirchmeir, M., & Howell, D. J. (2012). Five-year retrospective review of safety, injected volumes, and longevity of the hyaluronic acid Belotero Basic for facial treatments in 317 patients. Journal of Drugs in Dermatology: JDD. 11 (9) 1032-1035. PMID: 23135643